Aleksei Balabanov is one of Russia's best known directors of the 1990s and his movies are known for capturing the essence of those turbulent years.
Balabanov's Education and Early Work
By Matthew Jensen
Aleksei Oktyabrinovich Balabanov was born in the town of Sverdlovsk (now Yekaterinburg) on 25 February 1959. He studied at the Gorky Pedagogical Institute and graduated with a degree in foreign languages in 1981. After completing his university studies, Aleksei joined the Russian army as an interpreter and served in Afghanistan with a military aviation unit for two years. This experience doubtless had a tremendous impact on his creative vision, as evidenced by the ex-soldier turned hitman protagonist of Brother and Brother 2 as well as the disturbingly dark subject matter of Cargo 200.
After being discharged from military service in 1983, Aleksei returned to his hometown of Sverdlovsk. His father, Oktyabrin Sergeevich Balabanov, was editor-in-chief of the scientific films department of Sverdlovsk Film Studio and helped Aleksei get a job there as an assistant director. At the time, Sverdlovsk was a thriving hub of the 1980s underground Soviet rock movement. In particular, Balabanov became personally acquainted with the two founding members of the famous Soviet rock band Nautilus Pompilius, Vyacheslav Butusov and Dimitry Umetsky, both former students of the Sverdlovsk Architectural Institute. Their music frequently appears in Balabanov's later films, the most notable being Brother, where the protagonist falls in love with their music after listening to one of their albums on his Walkman.
Balabanov spent four years working as an assistant director before he made his first film, a short thesis film developed from a script that he wrote overnight. The film was shot entirely in a local restaurant using patrons and friends from Nautilus Pompilius. Later, he attended the postgraduate Higher Courses for Scriptwriters and Film Directors program offered by the Gerasimov Institute for Cinematography (VGIK), and in 1991, he directed his first feature film: Happy Days.
Based off of several works by Irish writer Samuel Beckett, Happy Days proved to be а critical success on the film festival circuit, including for Cannes, and won three awards. His next film, The Castle, an adaptation of Franz Kafka's unfinished novel of the same name, was likewise well-received by Russian critics and paved the way for his future success. Together with fellow director and producer Sergey Selyanov, Balabanov founded the STV film company which was used to fund many of his future films.
Balabanov's Later Life and Works
By Mikhail Shipilov
Aleksei Balabanov said that he made films not only for himself and for the Russian people, but also, like any great artist, for the entire world. While his importance to Russian culture is difficult to overestimate, he was also one of the important figures of international cinema.
The films Brother and Brother 2 are both included in the top 20 most popular Russian films on IMDB. Two more of his films, Cargo 200 and Blind Man's Bluff, are 32nd and 41st on the ratings list respectively. If IMDB ratings are anything to go by, his films are well liked abroad; the previously mentioned films all have an average rating of between 7 and 8 out of ten on the site.
Regardless of the popularity of Balabanov's films in Russia and abroad, they are often mistaken for what they are not. For example, judging from the opinions of viewers, Russian audiences valued Brother and Brother 2 as an allegedly realistic and truthful story of an incorruptible man that many still take as an example to be followed. Foreign viewers, however, often speak about Balabanov's duology as entertaining but artless action films from the exotic Russia of the 1990s. Scholars of his work regard the Brother movies as very different, yet equally romantic depictions of the tragic superhero, the image of which sprang from the collective unconscious of that same 1990s Russia.
Another of Balabanov's famous films, Cargo 200, caused a wave of scandals in Russia: the director was called a scumbag and a pervert after its release, and the film itself was derided as a disgrace and a mistake. Cargo 200 usually appears in English-language resources on lists of films whose primary or only purpose is to disgust viewers. When Balabanov was given the chance to speak about it (which rarely happened), he said that Cargo 200, like all of his films, was about love. Only when you understand this contradictory work do you realize there is no hint of provocation in the director's words.
All of these disagreements confirm that Aleksei Balabanov's film language remains not only relevant in Russia and abroad, but also not fully understood.
Balabanov's Death and Continued Significance
By Mikhail Shipilov
Throughout his artistic career, Balabanov was interested in the topic of intercultural relations. In his own films, he repeatedly showed how strongly people from different cultures can differ from each other and how often they cannot – and, more importantly, do not want to – understand each other. Brother 2, for example, is completely dedicated to a journey to a mythological version of America, invented in the USSR for lack of the real thing; War tells of the tragic lack of understanding between nations and cultures; one of Balabanov's few failed projects is a film about an American who, by chance, winds up in a settlement of the Tofalars, an indigenous group native to Siberia.
Ironically, Balabanov has been accused of xenophobia for scenes that are frequently mistaken for nationalist propaganda but that actually ridicule and denounce ethnic strife. In fact, Balabanov was an artist who was not afraid to raise controversial topics and believed in the sensitivity of his viewers. He strongly felt the fundamental disharmony between peoples, cultures, and nations but at the same time knew that it was inevitable. From this natural inconsistency were born such scenes, some emphatically humorous and others disturbingly realistic.
In 2013, after several decades of filmmaking, Balabanov tragically suffered a heart attack and passed away at the age of just 54. He is survived by his second wife Nadezhda Vasilyeva and his two sons Pyotr and Fyodor.
Today, Balabanov's films are particularly relevant as mutual understanding between people of different cultures is now the most important currency in a globalized world.
You Might Also Like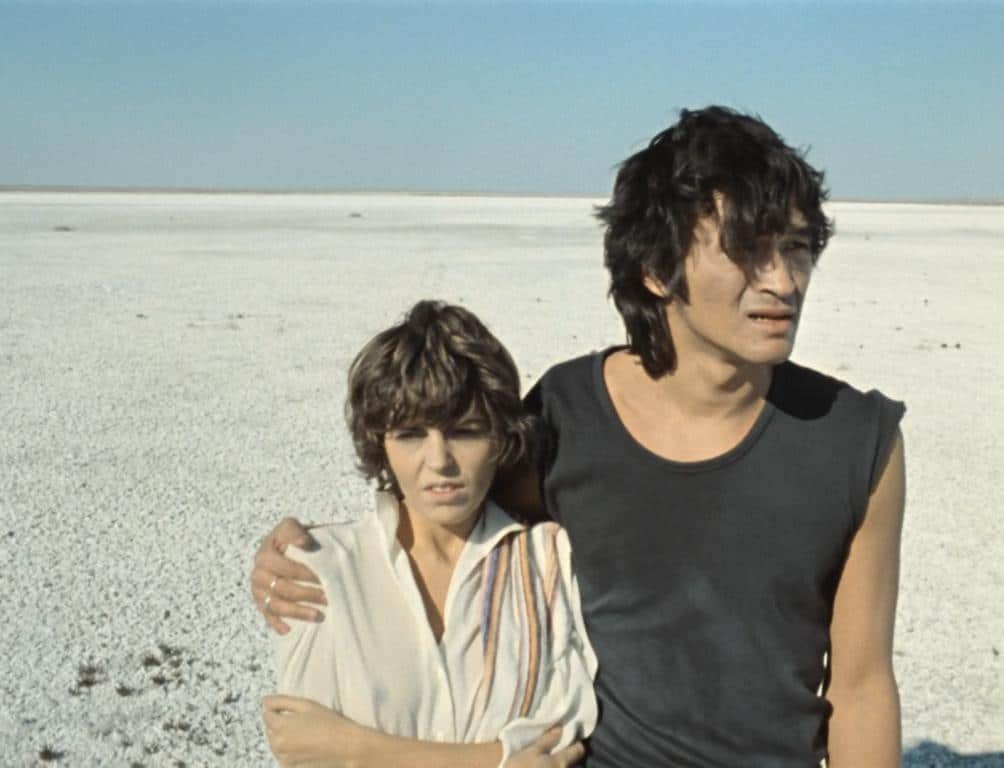 Glasnost' (Гласность), a political and social policy spearheaded by Soviet leader Mikhail Gorbachev (Михаил Горбачёв) in the USSR in the late 1980s, described an increased ability of Soviet citizens to openly discuss problems in their country. Glasnost' affected nearly all aspects of society, including filmmaking. Filmmakers of the late Soviet period used their newfound freedom […]
0 comments