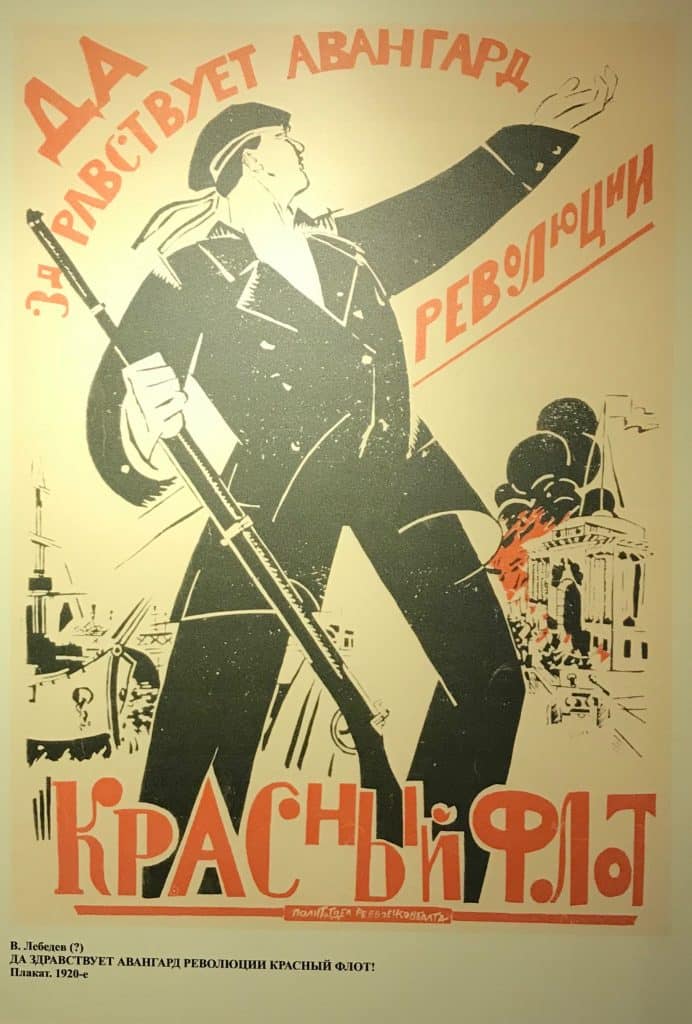 Just over a hundred years ago the October Revolution began in Saint Petersburg, Russia, then known as Petrograd and at the time the nation's capital, an event that would influence the world for much of the 20th century. This revolution that would eventually lead to the establishment of the Soviet Union began with a shot fired from the cruiser Aurora, which today serves as a museum ship on Petrogradskaya Embankment where it operates as a branch of the Central Naval Museum.
From 11:00 a.m. to 6:00 p.m. from Wednesday to Sunday visitors can learn the Aurora's story, and catch a glimpse at the unique role it played in Russian history. Upon purchasing tickets (400 rubles for adults and 200 rubles for students and children) guests walk up the gangway onto the museum ship to experience a critical figure in Russia's and Saint Petersburg's history.
On the upper deck visitors can get an up close look at the ship's features, recently renovated when the ship was away for repairs from 2014 to 2016. Tourists can see the variety of armaments, the ship's boats, and more all while enjoying a pleasant view of the cityscape and the river.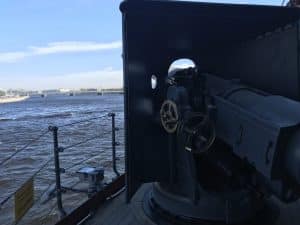 Walking towards the bow of the ship you have an opportunity to visit the museum below deck. Beneath the deck are multiple rooms, dedicated to life upon the ship as well as the ship's service throughout multiple historic events. A word of caution for anyone over 6 feet tall: when construction began in the late 19th century comfort was not on the Imperial Navy's mind so be sure to watch your head.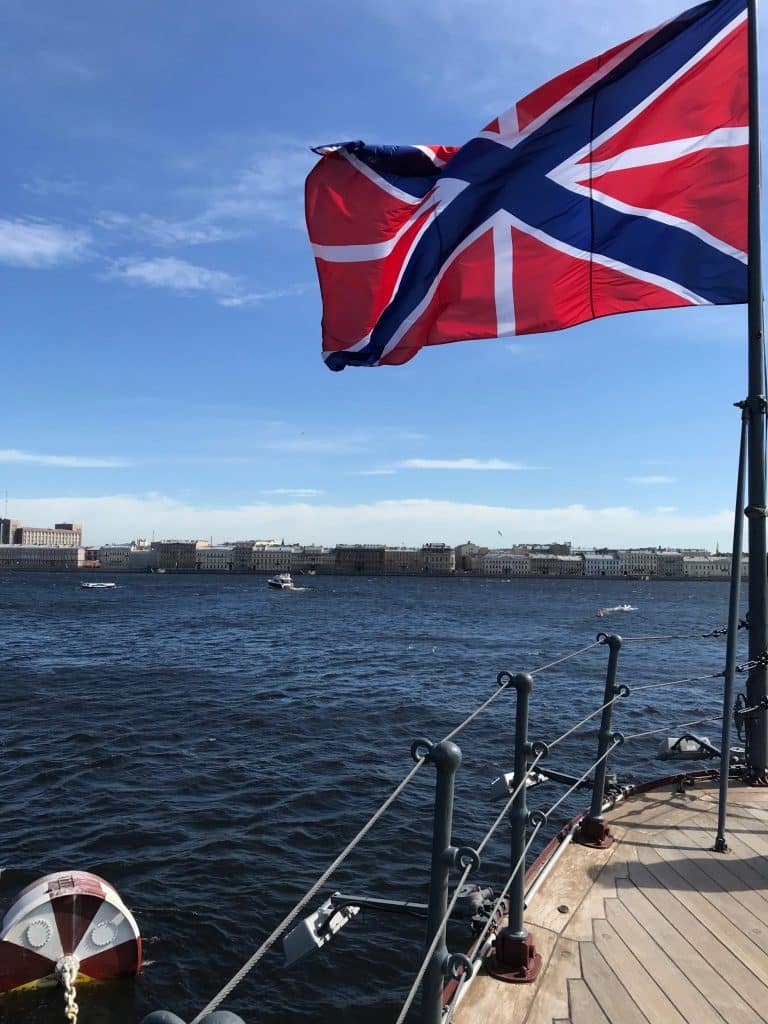 The museum features artifacts such as uniforms and equipment, paintings and pictures, and texts (some in English) covering Aurora's service during the different periods of time it was active, each representative of the different ways that the ship is important to Russian history. From its first service in the Russo-Japanese War, its integral role in the October Revolution, to the cruiser's contribution to the defense of Saint Petersburg (then known as Leningrad) during the lengthy German siege of the city in World War II.
The ship's museum highlights the variety of ways in which the ship has been remembered. Clips showing the Aurora during the Bolshevik Revolution from famous Soviet director Sergei Eisenstein's October: Ten Days That Shook The World play on screens in one room, Soviet propaganda posters adorn the walls, and photographs of foreign leaders being received on the ship are featured prominently.
The world looks a lot different today than it did when Aurora first launched over a century ago. Wars have been won and lost, governments have risen and fallen, but Aurora has stood fast through it all to share its story with the world. Anyone visiting Saint Petersburg would do well to take the time to treat themselves to this centerpiece of Russian history.
Aurora Cruiser Branch of the Central Naval Museum
St. Petersburg, Petrogradskaya Embankment
Work hours: 11:00 to 18:00 – Wednesday to Sunday
Navalmuseum.ru