In an interview with The New York Review of Science Fiction, Sergei Lukyanenko was asked why he started writing literature, to which he responded: "I couldn't manage to find the sort of book I wanted to read. So I said to myself, why not simply write the kind of book I want to read? Then I did." With over 40 novels and stories, one movie in production, and four films already released, it is suffice to say he is not the only one who is interested in the kind of book he would read. His books are heavily known for their psychology and his plots are often driven by his characters having to make or deal with shocking decisions.
Sergei Lukyanenko was born in April, 1968 in Karatau, Kazakhstan, in what was then the USSR. His family was well educated and heavily interested in issues of the mind. His father, Vasily, a Russian-Ukrainian, was the head of a psychiatric dispensary in Taraz. His mother, Elizaveta, of Tartar origin, was a narcologist. His older brother named Oleg later became a psychotherapist and Lukyanenko himself attended Alma-Ata State Medical Institute where he obtained a degree in psychiatry.
While attending university Lukyanenko began to participate in sci-fi conventions all over the Soviet Union, which usually had seminars given by prominent authors. In 1986, Lukyanenko, inspired by these conventions, wrote his first science fiction story, "Violation." It was published in Dawn, an Almaty-based youth journal in 1988. In the same year he also published "Beyond the Forest, Where the Mean Enemy Is," in the monthly literary and journalistic magazine, The Ural Pathfinder. The short story's plot revolves around a multi-year war between the "mean [and illusive] enemy" and the military. The main character, Shooter, has served in the military for over three years and has yet to see the proclaimed enemy. All this changes when a wanderer, with his young son, emerges from the woods telling stories that make Shooter question who the real enemy is. Fantasy Laboratory, a website that allows readers to review science fiction books, rated the short story 7.5/10. Lukyanenko says that the publication of Beyond the Forest "gave him a ticket to life" as the story's popularity helped him establish a small local fanbase.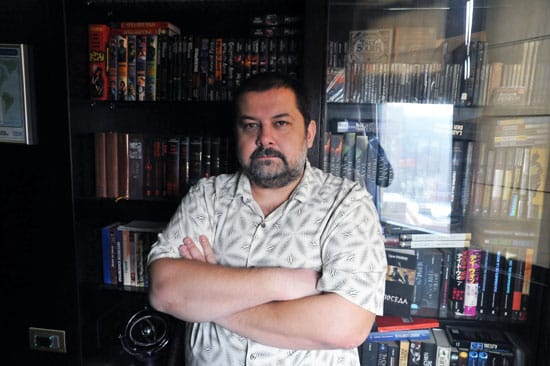 Lukyanenko attended the All-Russian Festival of Fiction (Aelita) in 1989, the oldest festival in the Russia for writers and fans of science fiction. Upon reading his work, the judging committee recommended he attend a writing seminar in Dubulti, Latvia. There, he met writers Sergei Ivanonv, Lev Vershinin, Vladimir Vasiliev, and Lyudmila Kozinets, as well as literary critics Sergei Pereslegin, Sergei Berezhny, and Andrei Chertkov. This established for Lukyanenko an important network of friends in the Russian literary world.
Beyond the Forest was then republished in various science fiction collections. The story was first included in the collection The Return of Dinosaurs, which was published in Kyrgyzstan and had a print run of over 200,000 copies. The short story was further included in Lukyanenko's own short story collection entitled P is for People which was published in 2005 and has sold a total of 83,000 copies. It became a staple of multiple collections released by Lukyanenko: Explorer from Here (2006), Temporary Vanity (2007), The New, New Tale (2010), and The Name of Earth (2015), becoming his most circulated and well-known short story.
In 1990, Lukyanenko met and married his wife, Sofia. For Lukyanenko, marriage meant needing financial stability. Thus, upon graduating in 1992 from Alma-Alta, Lukyanenko began his residency at a hospital in Alma-Ata, where he specialized in child psychiatry. However, the beginning of his career in medicine coincided with the dissolution of the Soviet Union. As the government collapsed and runaway inflation escalated, most state wages turned from respectable into poverty-level. He soon left his position at the hospital to pursue a career in fiction, hoping that that might now be a more likely source of stable income.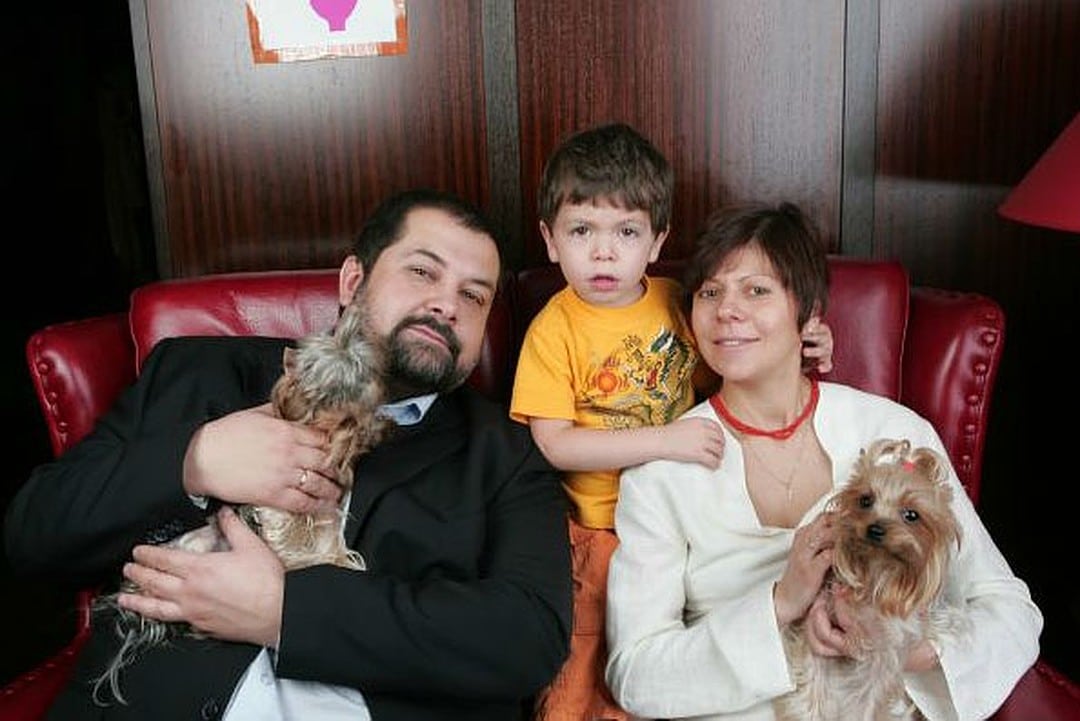 In 1992, Lukyanenko published his first novel, Knights of the Forty Islands. The novel draws heavily upon his background. It takes place in a world consisting of forty islands created by aliens to conduct research on the behavioural patterns of the most intelligent children on Earth. The aliens cloned real children and put the doubles on islands where they were forced to fight to the death for the right to be free. Unknowingly, the children are watched and analyzed by the aliens, separated from them by an invisible dome. Things begin to go wrong when the children discover that they are being watched by the aliens and begin to plot their escape.
Knights of the Forty Islands was received positively by critics. Kir Bulychev, fellow science fiction writer, was highly interested in Lukyanenko's first novel and wrote in an article for The Ural Pathfinder that: "when I read the Knights of the Forty Islands, I realized that the author would became a great writer. So it happened." The book was also popular among Russian readers and sold over 165,000 copies in bookstores. The popularity of Knights of the Forty Islands led to the book being picked up by an American film company called Run Entertainment, although a release date has never been announced.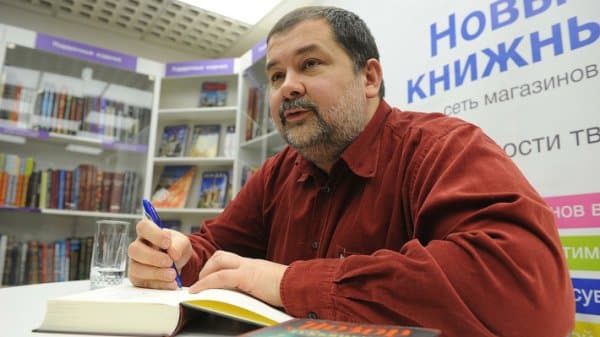 Lukyanenko initially conceived Knights of the Forty Islands as a short parody of the science fiction novels written for children by Vladislav Krapivin. Lukyanenko's plot follows what was considered in Russia to be the "Krapivin Tradition," which is characterized by children who are left to their own devices and subjected to experimentation and maltreatment by adults. Krapivin realized that his material was similar to authors in the American tradition, like William Golding's The Lord of the Flies, therefore Krapivin added some stylistic changes to set his literature apart. For example, ages of characters were often younger than that of their Western counterparts, the children in his novels usually created wooden swords to defend themselves, his novels usually revolved around a romance between characters, and his characters did not violently die. Krapivin also used the legend of "Crazy Captain Clipper," which is a recurring trope in his books and tells of a boy who was trapped on an island and, to escape mistreatment by adults, decided to build a ship. Unfortunately for the boy, he was caught leaving and was forced to constantly swim between the islands as punishment.
Lukyanenko utilized every one of elements from the Krapivin Tradition, only changing them slightly: Lukyanenko's characters' swords are wood but can magically become steel, the legend of Crazy Captain Clipper is a mirage made by the aliens to keep the children on the islands. Further, and most strikingly, Lukyanenko's children frequently die at the hands of other children.
The novel, however, has given Lukyanenko and Krapivin something of a rocky relationship. Krapivin states that he has an "ambiguous attitude" towards Lukyanenko's work but has also said Lukyanenko borrowings were "annoying and impermissible." For Krapivin, children are products of the environment they are in, if the environment is cruel so are the children, whereas Lukyanenko's novel suggests violence comes naturally to the children. For Krapivin, Lukyanenko pushed the boundaries of child-on-child violence. Although similar violence can be seen in The Lord of the Flies, Lukyanenko claimed to have not read the novel prior to writing Knights of the Forty Islands.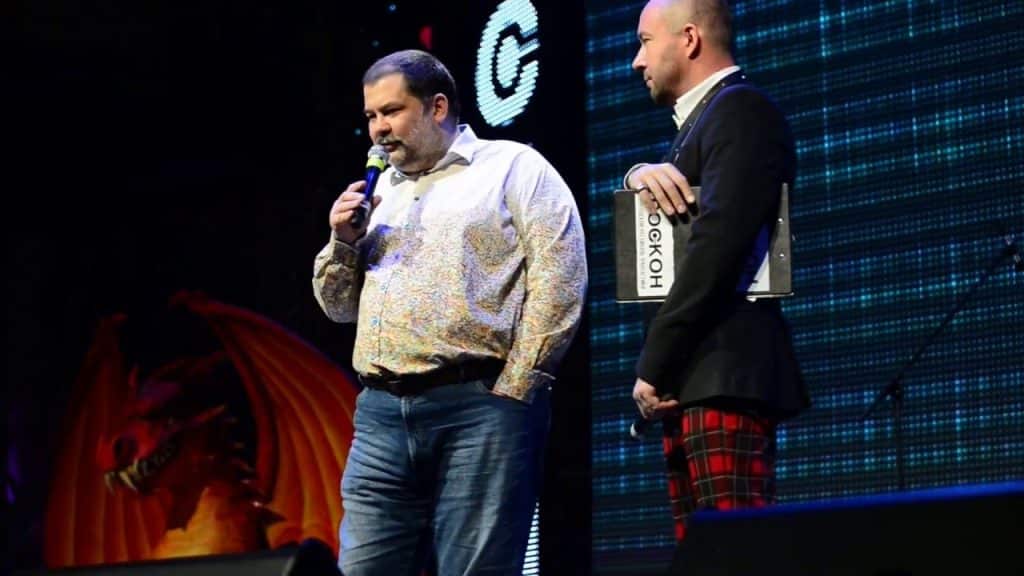 His popularity rising, Lukyanenko became the deputy editor at Worlds, a science fiction magazine, in 1993. This period in Lukyanenko's life was difficult, as his family struggled in the collapsing economy. The dissolution of the Soviet Union meant the collapse of the publishing world that most Soviet authors had known and a new market-based publishing system had yet to fully form. One of the main challenges was that most companies operating in the new market were especially risk-averse and unwilling to take on any new names of quality fiction.
In 1994, Lukyanenko co-authored Today, Mom with Julia Burkina. The novel depicts two siblings, Stas and Kostya, who spend a lot of time in a museum that employs both of their parents.  The pair's life dramatically changes when an ancient stone resembling an alien spaceship is brought into the museum. Late one night, as the siblings inspect the stone they discover how to open it, and as they get inside they are plunged through time into the future. Due to the novel's success it was later extended into a series which included The Island of Russia and The King, Prince, King, Prince… Since its release, the series has sold over 150,000 copies in Russia. Critically, the novel was well received. In an article for If magazine, literary critic Aleksei Karavaev called the trilogy "excellent children's reading that evokes a keen interest in and enthusiasm for young souls." In 1995, after Today, Mom's release it received an Incentive Award at the White Spot festival of literature in Novosibirsk.
Lukyanenko's critical acclaim continued as Knights of the Forty Islands won the Rumata Sword, a respected prize for Russian science fiction writers awarded by other Russian science fiction writers. In 1996, Lukyanenko left Worlds and moved to Moscow to be closer to the major publishing houses. Lukyanenko made his early work available on FidoNet, an early peer-to-peer sharing network then popular in Russia. With measurable popularity there, he was able to show the high demand for his writing to publishing houses.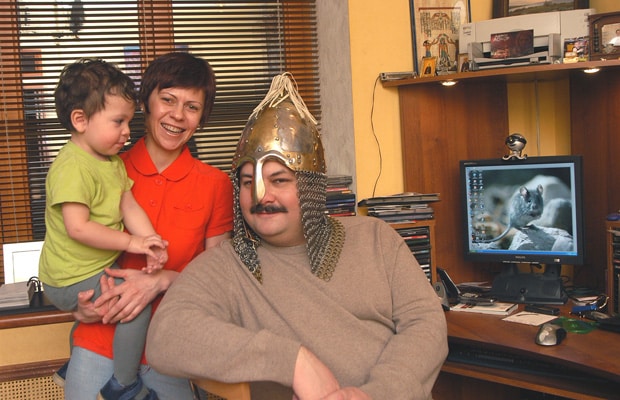 In 1997 Lukyanenko signed a contract with two publishing houses, AST and Terra Fantastica. In this year he began to experiment with his literature by creating an alternate religious history called Seekers of Heaven. The novel tells the story of a young prince named Marcus who, with the help of a thief named Ilmar, travels through space and gains access to riches hidden in parallel universes. Soon Marcus is both hunted by the authorities and followed by those that consider him the New Messiah. Critically, Seekers of Heaven was not as well received as Lukyanenko's earlier work. For example, literary critic Alexei Karavaev, noted in the magazine Fancy Shop that the narrative held easily readable allusions to the Bible but overall by "retelling the Gospel for adolescents" rather than creating a text aimed at an adult readership, Lukyanenko seems to "reduce the impression of the text." Despite the criticism surrounding Seekers of Heaven, in Russia the novel has sold over 25,000 copies.
Later in 1997, Lukyanenko experimented in space opera, an epic subgenre of science fiction which also includes Flash Gordon and Star Wars. In this genre, Lukyanenko wrote his The Stars Are Cold Toys and Star Shadows. Both novels are told by professional pilot Pyotr Khrumov's first person narration. The novels depict Khrumov's sometimes dangerous attempts to stop the destruction of his home planet, Earth. The books are known for the in-depth description of the dream-like worlds of Geometers and Shadows. Respectively, in Russia the books have sold 95,000 and 50,000 copies.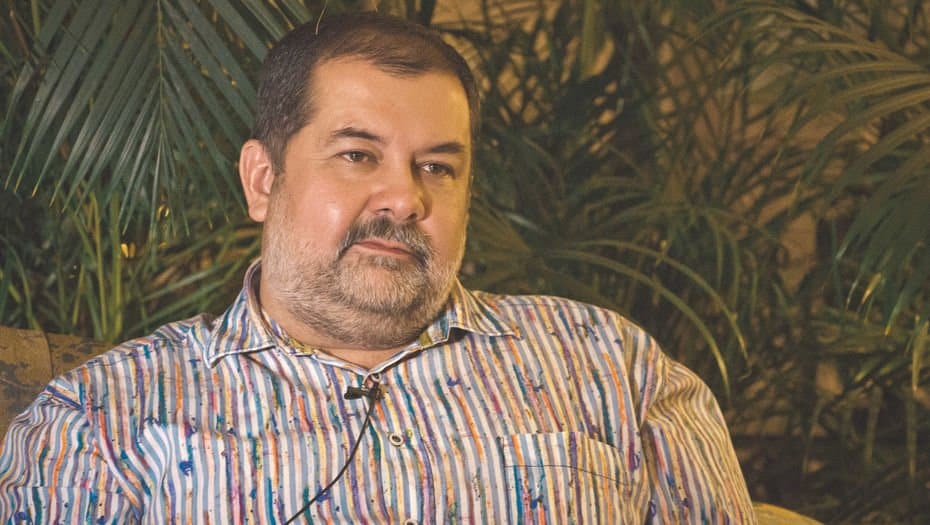 In 1998, Lukyanenko achieved superstardom with Night Watch, which also marked his return to the fantasy genre. The plot of Night Watch depicts a confrontation between two opposing supernatural groups: the Night Watch, an organization devoted to policing the actions of the Dark Ones and the Day Watch, which polices the actions of the Light Others. The novel was a success immediately after its release, it sold 20,000 copies in the first year and has since sold over 80,000 more in Russia alone.
The novel centers on a main character, Anton, is discovered by the Night Watch when he visits a dark witch to have a spell cast to bring his estranged wife back to him. However, as part of the deal, the wife will have to miscarry their first child. The Night Watch sweep in to stop the witch, and discover that Anton is, in fact, an Other, when they learn that he can see them. Anton is then recruited into the organization.
Critics mostly responded positively. Igor Legkov for Fiction Shop noted that the strength of the novel came from Lukyanenko's "good language and light sense of humor." On the other hand, Vladislav Krapivin, the same author that once served as an inspiration to Lukyanenko, wrote in The World of Science Fiction that he did not consider Night Watch a "great achievement" and further noted that reading it did not "give him pleasure."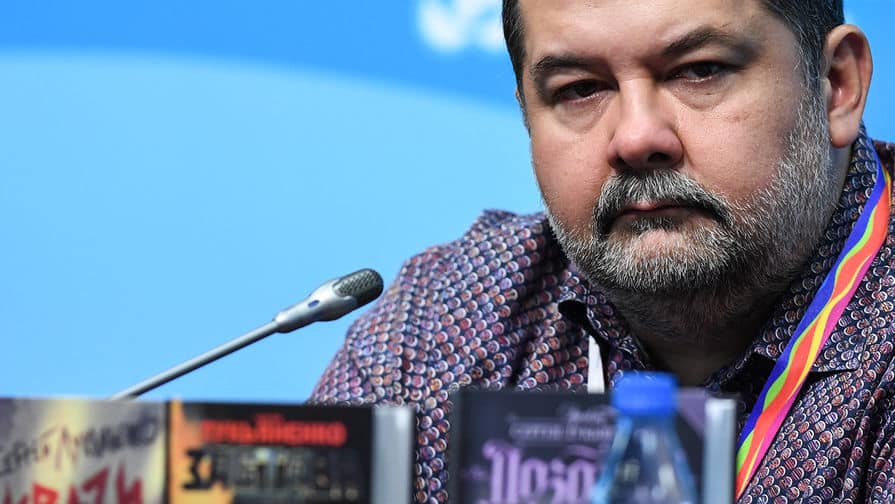 In 2000, Lukyanenko released a sequel, Day Watch. The book was co-authored by Vladimir Vasilyev. Day Watch was just as action-packed as the original and takes place in the modern world of Moscow, Crimea, and Prague. Similar to the previous novel, Day Watch depicts the battle between good and evil, in an attempt to reach peace. Readers received the sequel warmly, and the novel has sold over 150,000 copies in Russia. Critics were also pleased. Literary critic Dmitry Volodikhin stated in If magazine that Day Watch became a "very rare case" in Russian science fiction where "the potential of this fantastic world is far from exhausted [in the second installment]." The series now includes Twilight Watch (2004), Last Watch (2005), New Watch (2012), and Sixth Watch (2014).
The popularity of the Watch series enabled Lukyanenko to continue his experimentation with his literature. He released Spectrum in 2002, which depicts human contact with aliens after humanity is able to travel between planets through portals. Although the novel was rooted in science fiction, it explored very serious and relatable themes of existentialism and omnipotence. Critics were impressed with Lukyanenko's turn to thoughtful fiction and were interested in his search for the meaning of life. Readers too showed an interest; in Russia the novel has sold over 80,000 copies.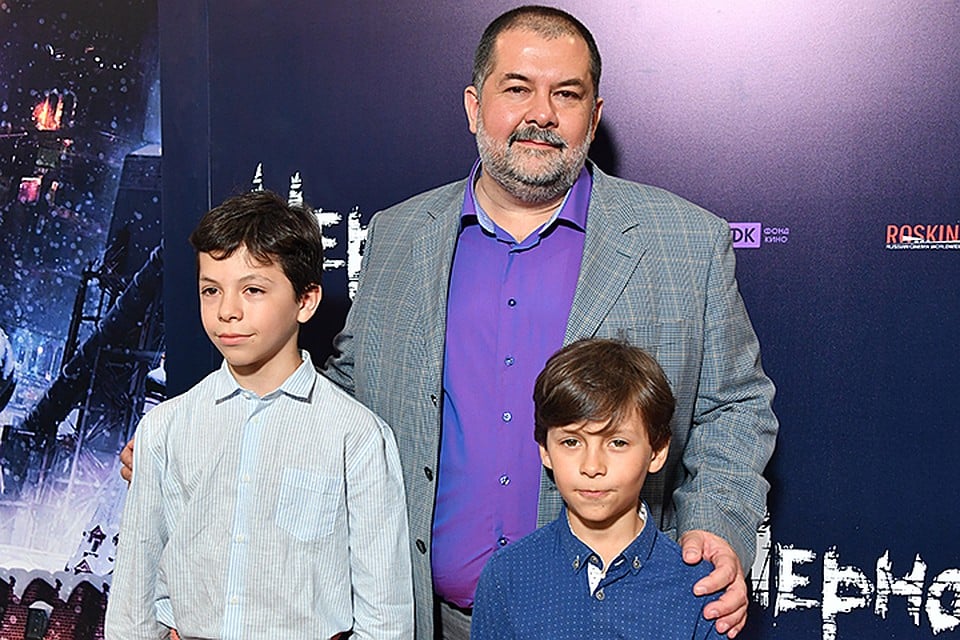 In July, 2004, Russian director Timur Bekmambetov released a film adaptation of Night Watch. The plot of film loosely follows the book. According to Lukyanenko, who was directly involved in the adaptation, these changes were due to the editing process as the original cut of the film exceeded six hours. This resulted in major cuts to material, character development, and revised plotlines. Despite this, Lukyanenko was satisfied with the finished product and noted that the "film added something new, but did not take anything away from the book." The film was a huge box office success, grossing $16.7 million, more than any other Russian film had grossed before.
In 2005, Lukyanenko returned to literature with the release of Draft. The novel depicts a young man named Cyril, a video game designer, who is suddenly "erased" from existence. His apartment is owned by another person and his neighbors, friends, colleagues, and parents have forgotten him. Soon Cyril receives an unknown call that dictates instructions to him, which leads him to discovering a parallel world. In Russia, Draft has sold over 30,000 copies. Critically the novel was warmly received, as critics praising its intriguing plot as well as Lukyanenko's creation of dynamic characters that readers can emphasize with.
Also in 2005, Night Watch went into international release. In July of 2006, British publishing house, William Heinemann, and the American publishing house, Miramax, released the novel in English translation. The movie had developed a fast cult following abroad, but the publishers were taken aback by the novel's sales. In the United Kingdom, 22,000 copies of the book were printed with more than 19,000 of those sold on the day it was released.
Following on the success of the first movie, a film adaptation of the next book in the series, Day Watch, was released on New Year's Day, 2006. Also created in collaboration with director Timur Bekmambetov, the plot of the film mostly followed that of the novel with a few minor changes to character and plot. At the Russian box office, the film exceeded expectations, grossing $31.9 million. According to the film's production company, Channel One Russia, by the fourth of January, 2006, approximately two million people had already watched the film.
Lukyanenko's success in film gave him the opportunity create other adaptations of his books. In 2006, Aziris Nuna was released as an adaptation of the novel Today, Mom! The film grossed just $1 million and critics focused on Aziris Nuna's slow pace.
In 2013, Lukyanenko again returned to novels with the release of Outpost. The novel focuses on Ivan Pereslavsky, a man who accidently travels from Earth to the parallel world of Centrum. Upon his arrival, Ivan discovers a plot to destroy Earth which forces him on a mission to save his home. In 2014, the novel was awarded the Big Dipper Constellation Prize at the annual Crimean Festival of Fiction. In 2015, at the RosCon Science Fiction Conference, Outpost was also awarded a prize in the category of Inter-Autonomous Project. It has sold over 80,000 copies.
In 2018, Lukyanenko's novel Draft was adapted into a film. The movie added a love triangle and altered how the parallel worlds were depicted. The film received a mostly poor reception from critics, who focused on the quality of the dialogue. It grossed only $3.2 million USD, a mediocre showing for Russia at that time.  
From first writing novels that he would like to read, to becoming a best-selling science fiction author and creator of international cult films, it is evident that Lukyanenko has left a lasting legacy. As aptly described by writer and literary critic Maria Galina for Banner magazine, "a storm of interest" created by the Night Watch movie turned Sergei Lukyanenko from just famous to Russian "landmark." It also helped reinvigorate Russia's then-still stagnant domestic film industry. Lukyanenko has over 40 books published and has been awarded 32 literary awards. To this day, he has sold over 300,000 books at home and abroad.