Eugene Germanovich Vodolazkin (Евгений Германович Водолазкин) is a globally celebrated author known for blending past and present with a unique writing style that pulls from Russian cultural history and spirituality.
Early Life and Education of Eugene Vodolazkin 
Vodolazkin was born in Kiev in 1964. Though very private about most of his childhood, it is known that he attended a secondary school that focused on both Ukrainian and English languages, which he graduated from in 1981. After this, he attended Kiev State University and studied in the philology department.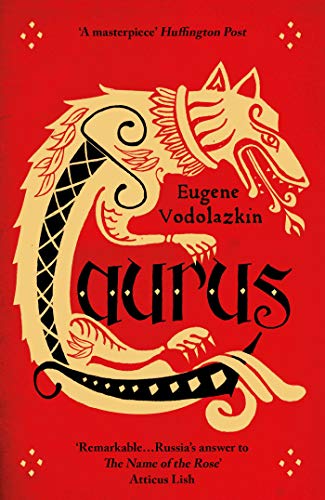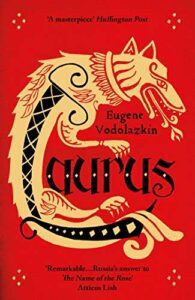 After his time at Kiev State University, he applied to the Pushkin House in St. Petersburg for graduate school, passing the entrance exam with an extremely high score. In 1986, he was accepted into the Old Russian Literature Department, then run by Dmitry Likhachev, a well-known Russian intellectual viewed as a protector of Russian culture. Vodolazkin developed a close relationship with Likhachev, and the two of them remained friends until Likhachev's death in 1999.
Vodolazkin also met his wife, Tatiana Rudi, at Pushkin House. After hearing their dissertations in 1986, Likhachev asked both of them to stay on as faculty members there, where they both have remained since. Vodolazkin and Rudi have now been together for over 30 years, and they have a daughter together named Natalia. The whole family currently lives in St. Petersburg.
In 1992, Vodolazkin was offered a yearlong internship at the University of Munich through the Toepfer Prize, where he took courses on the Western medieval period and lectured on Old Russian Literature. In 2000, he defended his doctoral thesis, "World History in the Literature of Ancient Rus'," which was developed as part of his internship work in Germany.
The Novels of Eugene Vodolazkin
In 2009, Vodolazkin published his first book. It was shortlisted for the Andrei Bely Prize, as well as the Russian National Big Book Award, both prestigious literary awards in Russia. Vodolazkin's book, Solovyov and Larionov (Соловьев и Ларионов), is a novel about a young student who wants to find out the truth about what happened to General Larionov of the White Army. The novel is a charmingly funny, interesting, and refreshing coming-of-age story, and it has been celebrated for its use of two characters and two time periods that he ties together throughout the book.
Above: Eugene Vodolazkin discuses, in English, his novel Laurus' on Read Russia
His next novel, Laurus (Лавр, 2012), made a huge impact in the literary world, both domestically and internationally. The story, set in the 15th and 16th centuries in Russia, follows a young healer on a redemption journey across Europe to Jerusalem during the time of the plague. The book is particularly interesting because Vodolazkin wrote with a mix of modern Russian and Old Church Slavonic, an unusual technique. He won the Big Book Award and the Yasnaya Polyana Award for the novel, and it has been highly praised in The New Yorker, The Los Angeles Review of Books, the Washington Post, and many other Western publications. An English translation was published in 2016 by Lisa C. Hayden, who worked closely with Vodolazkin to develop the story in English. Her translation won the Read Russia award in the same year. Foreign rights to the novel have been sold in over 24 languages.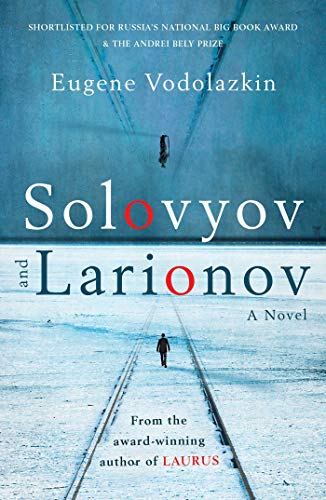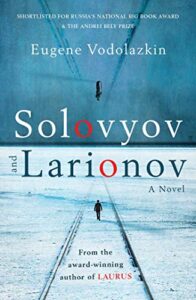 His next major novel, The Aviator (Авиатор, 2015), was also very well received in the literary world, receiving second place from the Big Book Award competition in 2016 and shortlisted for the Russian Booker Prize. The book details a man who wakes up in a hospital bed with very little memory of his life; once it starts coming back to him, he remembers the Russian Revolution and the early 20th century, but soon realizes that he's woken up in 1999. The Aviator was also highly received by many Western publications, like the Guardian and BBC. Hayden, Laurus' translator, also translated The Aviator, as well as Solovyov and Larionov. There are also plans in the works for a film adaptation of The Aviator.
In 2019, Vodolazkin received the Solzhenitsyn Prize for his work as an author. The prize was created by Aleksandr Solzhenitsyn in 1997 and is funded by the proceeds of The Gulag Archipelago. It is awarded to Russian authors who write in the Russian language and for works that were written in Russia.
Vodolazkin's other novels include The Brisbane (Брисбен, 2018) and Justification of the Island (Опровдание Острова, 2020). Both novels were shortlisted for the Big Book Award. There aren't currently any English translations of these latest two novels available, but translator Marian Schwartz is currently working on one for The Brisbane.
Vodolazkin's novels offer an extremely valuable and unique perspective into Russian literature and culture, and would be an essential part of any bookshelf for those wishing to learn more about Russia.
You Might Also Like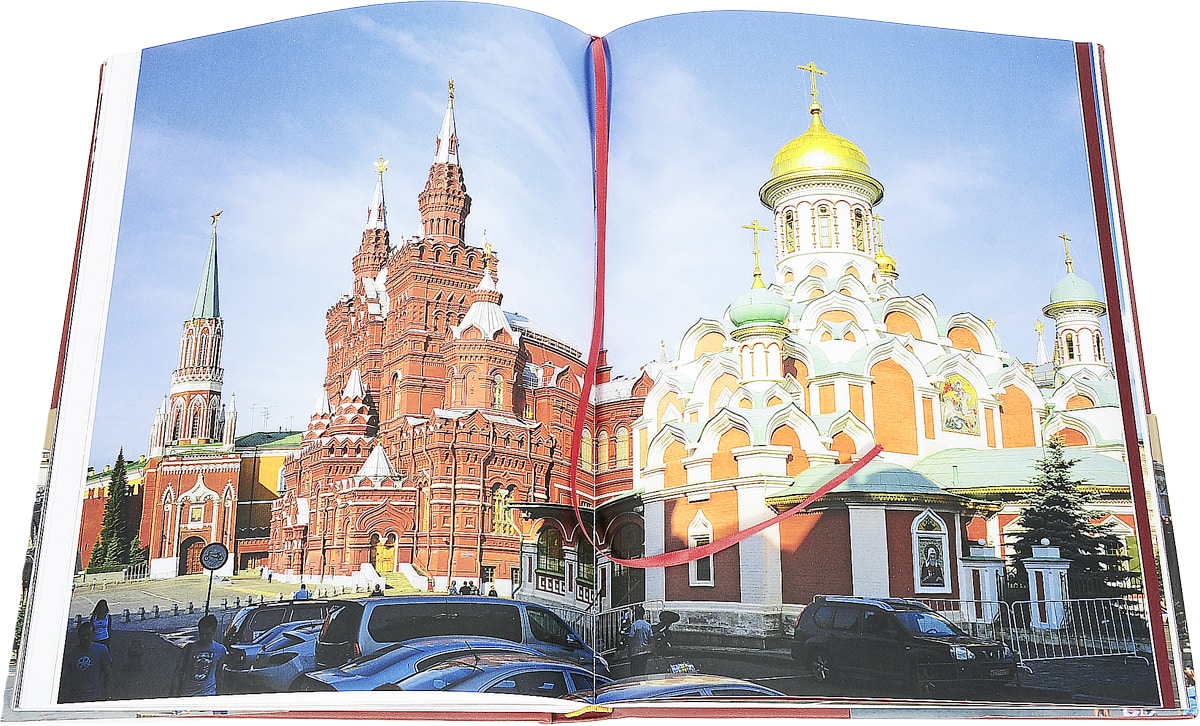 A conversation on the popular listserve SEELANGS led to many experts volunteering some of their favorite works about the city of Moscow -including films, novels, histories, and academic studies. Below are the majority of the works mentioned. Poems Moscow in the Plague Year: Poems Evgenii Onegin: A Novel in Verse   Novels and Plays:   […]