Holosiivs'kyi Park, named after M.T. Rylsky /
Голосiiвський парк iменi М.Т. Рильського
Holosiivsk'ky District
Голосiiвський район
Metro Station Голосiiвська (Blue Line)
Monastery Website: Goloseevo.com.ua
Taras Shevchenko National University of Kyiv website: www.univ.kiev.ua
Various attractions within the park hold their own hours of operation, but the park itself is open to the public all day, every day.
Kyiv's center districts abound in stimulating energy and tourist sites in Ukraine provide grand spectacles for visitors' senses and cameras, but one of my favorite places in Kyiv is neither a bustling downtown venue nor an oft-advertised tourist attraction. Nevertheless, it is a place where Kyiv residents regularly go for rest, recreation, exercise, education, prayer, and enjoyment of life's simple things: Holosiivskyi National Park. I have been fortunate enough to live just one block away from this park during my stay in Kyiv, and it is a part of Ukraine that I will sincerely miss upon my return to the United States.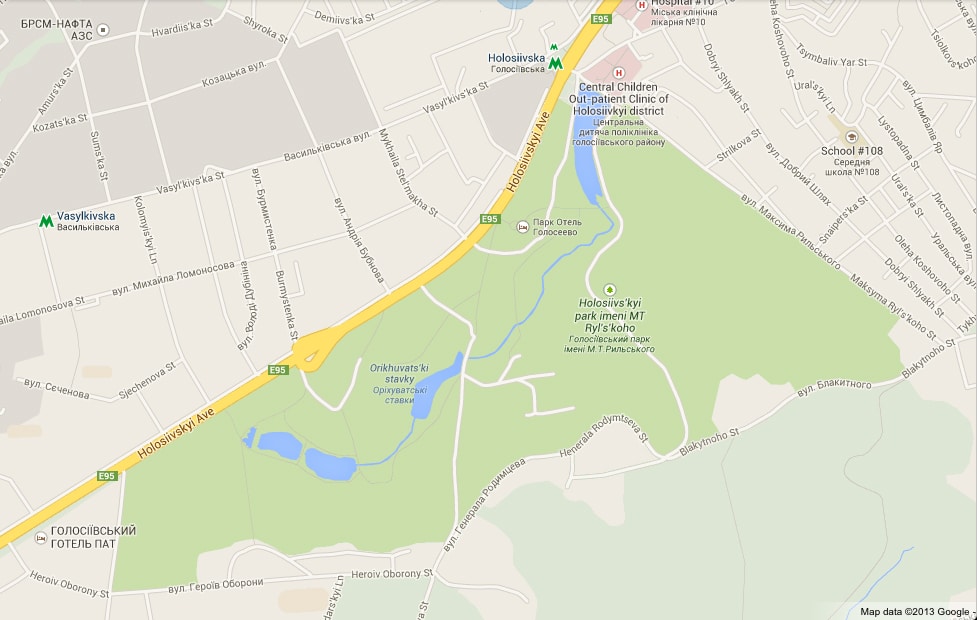 Located in the southern Holosiivskyi District of the city, this park is easily accessible from the Holosiivskyi metro station (Blue Line), and it is a free (or extremely low-cost) way to immerse oneself in Kyiv culture in an informal, relaxed atmosphere. The national park covers an area of 140 acres and contains four lakes, beautiful thick foliage of the natural Holosiivskyi Forest, and miles of paved and dirt pathways for walking, hiking, and cycling. It also provides children (both young and old) with an assortment of playgrounds, carnival rides, paddle boats, and booths of toys, trinkets, and snacks. The park territory additionally holds restaurants, cafes, a hotel, portions of the Taras Shevchenko National University of Kiev, camp grounds, two cemeteries, nature preserves, and the magnificent Holosiivskyi Orthodox Church and monastery (Свято-Покровский Голосеевский мужской монастырь).
Buses and trolley-buses run along the streets which encircle and traverse the park, providing speedy transportation to the park's various attractions (the university, monastery, camp grounds, etc.), but many of the popular park sites for recreational activities are contained within close walking distance of Holosiivskyi metro station. Groups of people regularly meet to run and cycle together on the tree-lined paths, parents push strollers and watch children enjoy on the playground and carnival equipment, couples and friends feed the birds and enjoy time together on the lake's edge or on paddle boats, concerts and organized sporting/entertainment events take place at the park restaurants and open-air gathering spaces, dog-owners take their beloved pets for strolls in the fresh air, and I've gotten to observe and interact with friendly fellow park-goers during my daily walks and runs in the park (I even accidentally joined an organized runners' race one Saturday morning).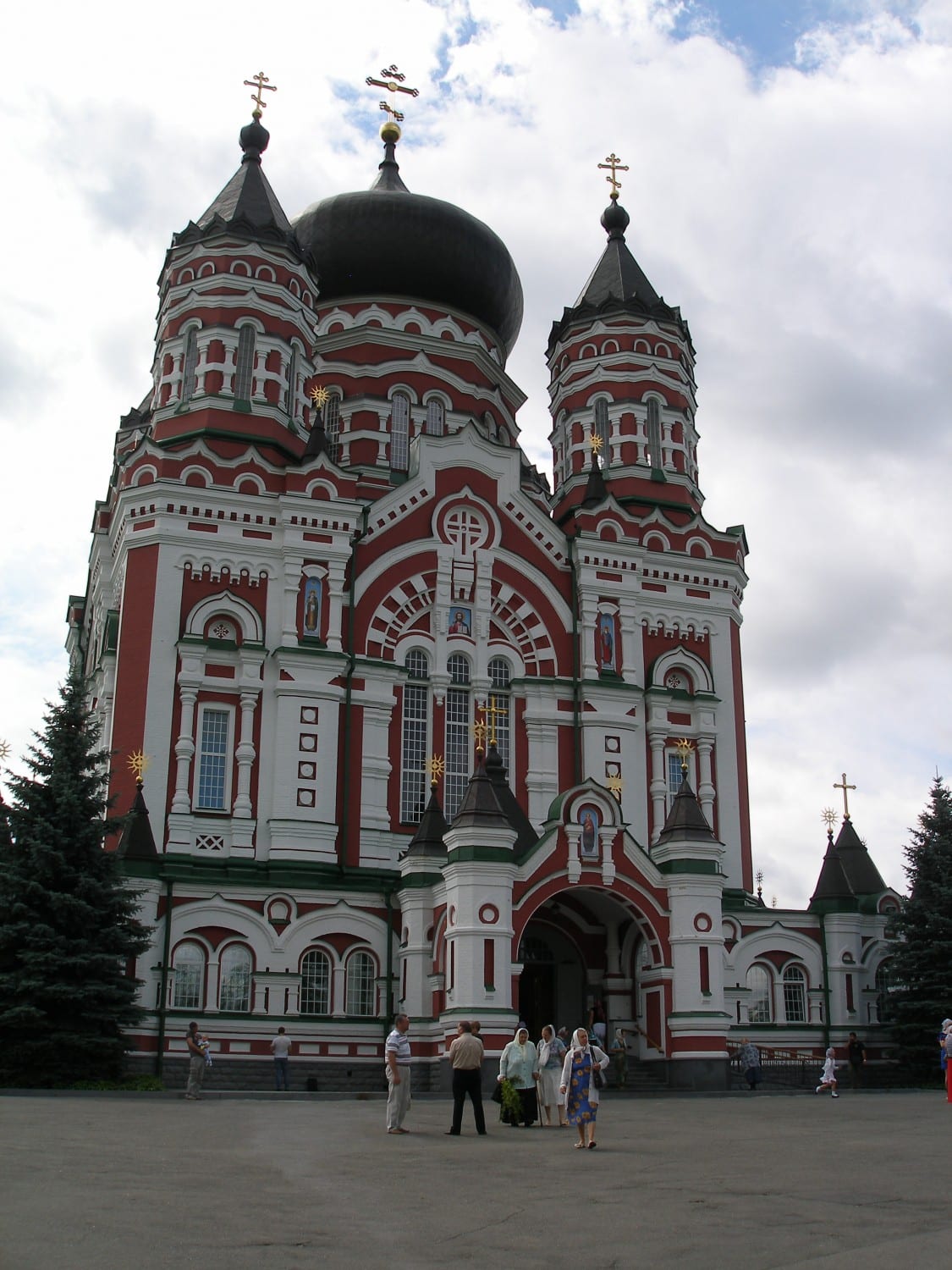 The park is named after Maksym Rylsky (1895-1964), a prolific poet, translator, community activist, and full member of the Academy of Sciences of the Ukrainian SSR and USSR who lived near the park for a time. One of the main entrances to the park prominently displays a larger-than-life statue of him. During World War II, areas of the Holosiivskyi forest marked the Kyiv line of defense, and monuments commemorating this historical reality can also be found in various locations in the park.
The fresh air and nature-filled atmosphere has provided me with a nice contrast and balance to the energized activity of Kyiv's downtown. If you're looking for a convenient, low-cost alternative to the hustle and bustle of the city center while still experiencing Kyiv's sights, sounds, people, and culture, I highly recommend a visit to Holosiivskyi National Park.
For groups and faculty-led tours, Holosiivskyi Park could be a preferable destination, with an abundance of space, easy access from streets, and a number of various activities, attractions, and events. The park regularly and comfortably holds large sums of people at once for parties and city-organized events.