The backstreets of Zoloti Vorota are perhaps the most taken-for-granted locale in Kyiv. The area is most known for its bustling major streets, fed by its central location and, of course, Zoloti Vorota, once part of Kyiv's 11th century fortifications and now a major tourist attraction. However, step into its quieter backroads, and you will see that a lesser-known but thriving indie culture has sprung up, creating a small-town oasis in the busy capital center. The sound of club music from chain cafes becomes acoustic guitars and pianos played in small, independent cafes and bars. Tourists are replaced by young Kyivans enjoying their city. Upscale boutiques are replaced by stores offering locally designed and made products. Perhaps most striking are the independent art galleries, which might make an American think back to the glory days of Greenwich Village and SoHo.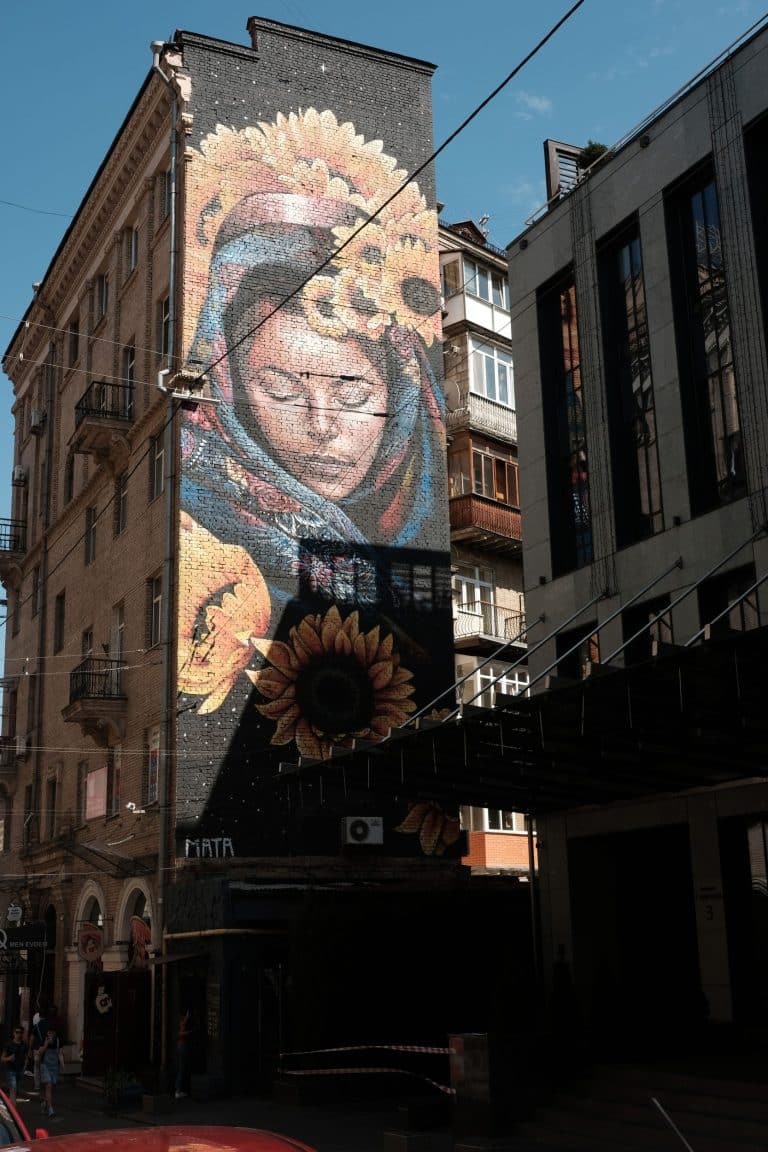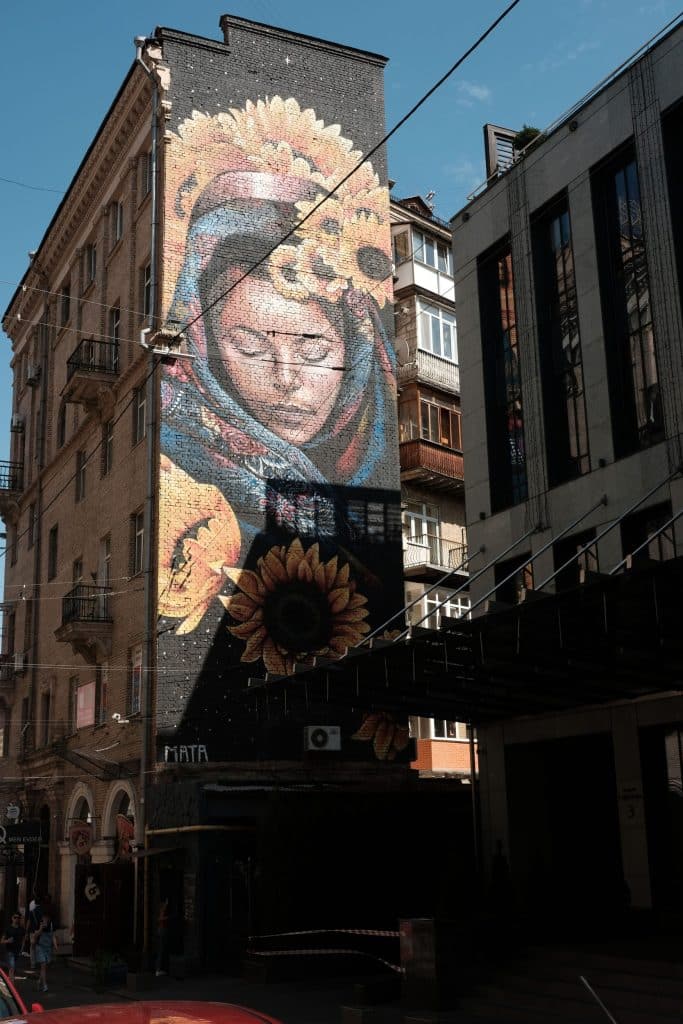 In this area, apartment blocks stand tall, in everything from Art Nouveau to Stalinist styles, They are often decorated with massive murals that are part of city-supported beautification efforts. Smaller, more often unofficial street art decorates the lower walls and shares space with international graffiti written in various Cyrillic and Latin-script languages, belying visitors from around the world.
This is, of course, just the start of the area's independent art scene, which is perhaps best further represented by three places: The Naked Room, Kharms Literature Café, and Riot Division.
The Naked Room, named for its "raw" approach offers a glance at the up-and-coming art scene in Kyiv. A single room in the front offers a modernist gallery with concrete walls on which can readily be hung a variety of art, and a concrete slab in the center to serve as a bench. Little gets in the way of the artistic experience here. Alongside an ever-rotating gallery, the Naked Room maintains a small collection of works, including a few by acclaimed Ukrainian artist Oleg Holisiy, recently on display at the Mistetskyi Arsenal Gallery. A small room behind the gallery operates as a café and a bookshop specializing in Ukrainian works. The general mood is breezy and open with large windows in the front room let in plenty of light and a backdoor, opening to an airy courtyard, is almost always left open. Even in the middle of the day, you can find locals here conversing about art over a cup of coffee and making small talk with the barista and curator. In the evening, a small selection of wines is offered, often paired with lectures or talks by visiting artists.
Shops in this indie area pop up in the strangest places, and it's sometimes difficult to locate them without the help of a map. This is only more encouragement to lose yourself and explore. Down the street from Naked Room, you'll run into Riot Division, a relative newcomer to the fashion and retail scene. Riot Division was founded in 2010 and offers locally designed clothes in a trendy techware style, embracing modernity, fashion, and above all, utility. Employees discourage photography inside, but are helpful in regards to sizing questions and stylistic concerns. Though they only operate one store in Kyiv, they ship around the world. If you keep your eyes peeled, you can spot stylish young Kyivans decked out in Riot Division gear.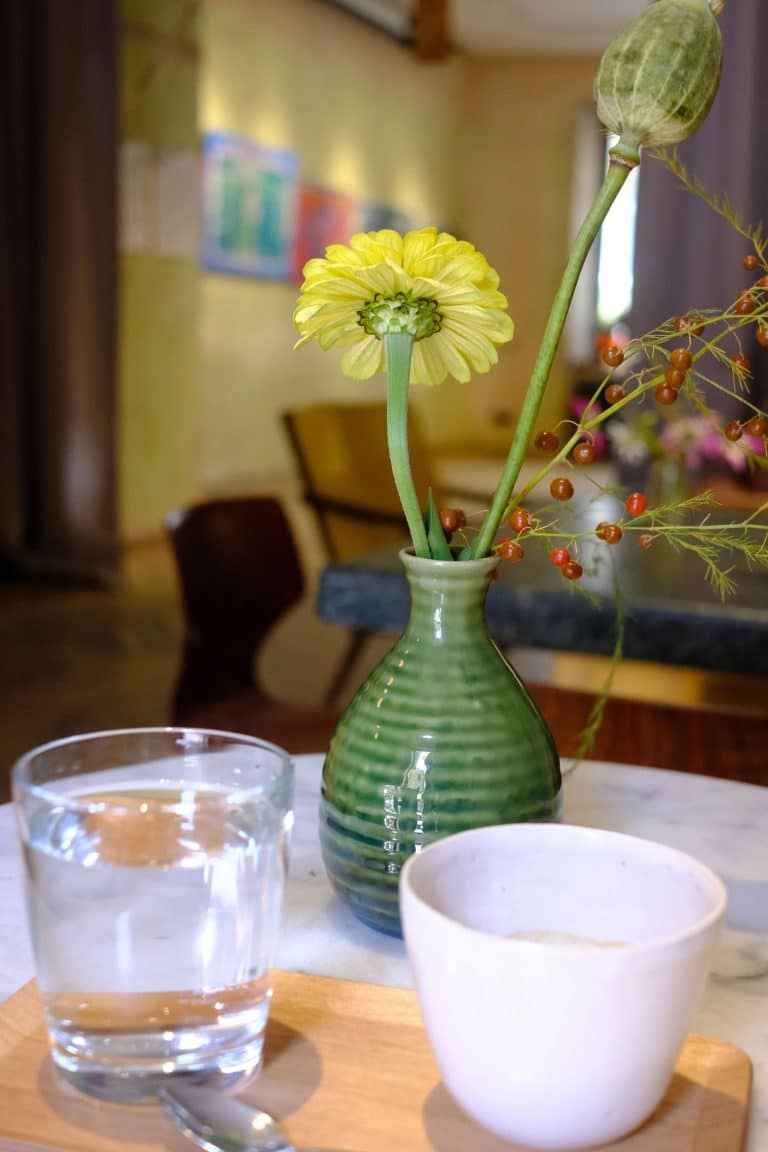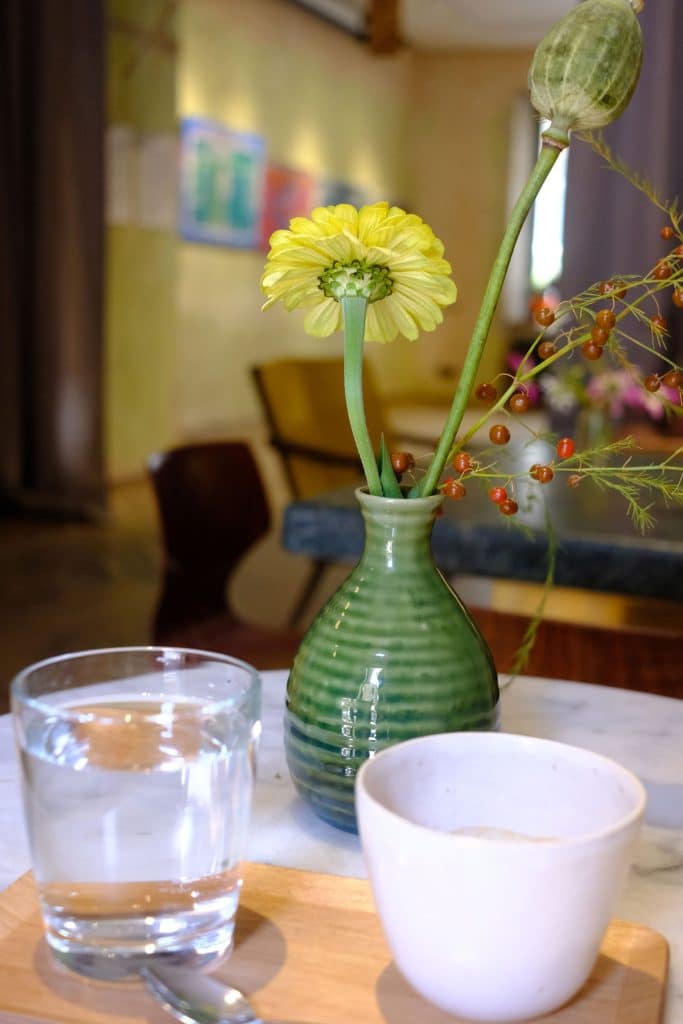 The area is also old and its winding streets can feel a bit convultued. Enter the quiet courtyards and find a coffee shop or bar poking out the side of a building, frequented by locals despite its obscure location. Kharms Literature Café is one such example – found around the back of the House of Scientists. Named after Soviet Avant-Gardist Daniil Kharms, this hidden gem packs a punch where quality and coziness are concerned. In the front of the café, rows of bookshelves offer a small but broad selection of books on philosophy, art and culture, travel, and more, from Ukrainian and international authors. The menu is concise and high-quality with a variety of sandwiches, salads, snacks, and deserts. The deserts in particular are worth trying, as the café holds itself to be one of the best desert shops in the city.
Seating is in a separate room from the order station. Windows are kept open in good weather and reveal the cozy courtyard, with strands of dangling plants hanging lazily in front of the window. Flowers outside perfume the air, and between that and the notes of birdsong emanating from the branches of the trees, the space seems almost as close to nature as the courtyard itself. Its out-of-the-way location keeps it from being inundated with crowds – but it's known by enough literary-minded Kyivans that that it's also never empty. It is an absolutely perfect place to spend an afternoon doing homework.
The Zoloti Vorota district spreads large and enjoys the advantages of the Dniepro River's high banks and makes for an excellent alternate walk to the Podil District (another great island of artistic culture in the city) and avoids the bustling Andreyevsky Sputsk.
In general, the best way to see this area is to exit the Zoloti Vorota metro station and start walking. Duck down any side street and you are sure to find its spirit, hanging over an independent bar or a small café and, when it's time to come home, mainstream Kyiv is waiting – not intruding – but simply allowing you to follow your curiosity and seek out a lesser-known side of the city's heart.