The National Art Museum is Kyiv's oldest museum. It opened its first exhibition in 1899 and today displays a plethora of art across eras and styles, making it a crown jewel in a city that is now filled with museums, galleries, and independent art spaces. It continues its operation with funding from the state, donors, and visitors. Many of the exhibitions are donated from other art museums in the city. 
Similar to national museums in other countries, Kyiv's is focused on showcasing Ukrainian art in Ukraine. It showcases the history of Ukrainian art and shows how that art reflects the specific development of Ukrainian identity. There is an obvious pride shown in Ukraine's history, and the things that make Ukraine unique, from landscape to clothing. Thus, it is a must-see for anyone hoping to understand Ukrainian history and modern identity. 
Seated at a high point on Podil, the oldest and perhaps most artistic bourgh of the city, the museum overlooks the river and is only a short metro ride from the city center. Kyiv's National Art Museum is not as large as many others, but this means that it's easy to stop in and view the main offerings in about an hour or two. It also only costs 80 uah (about $3). Thus, just about everyone from locals to guests should find this institution accessible.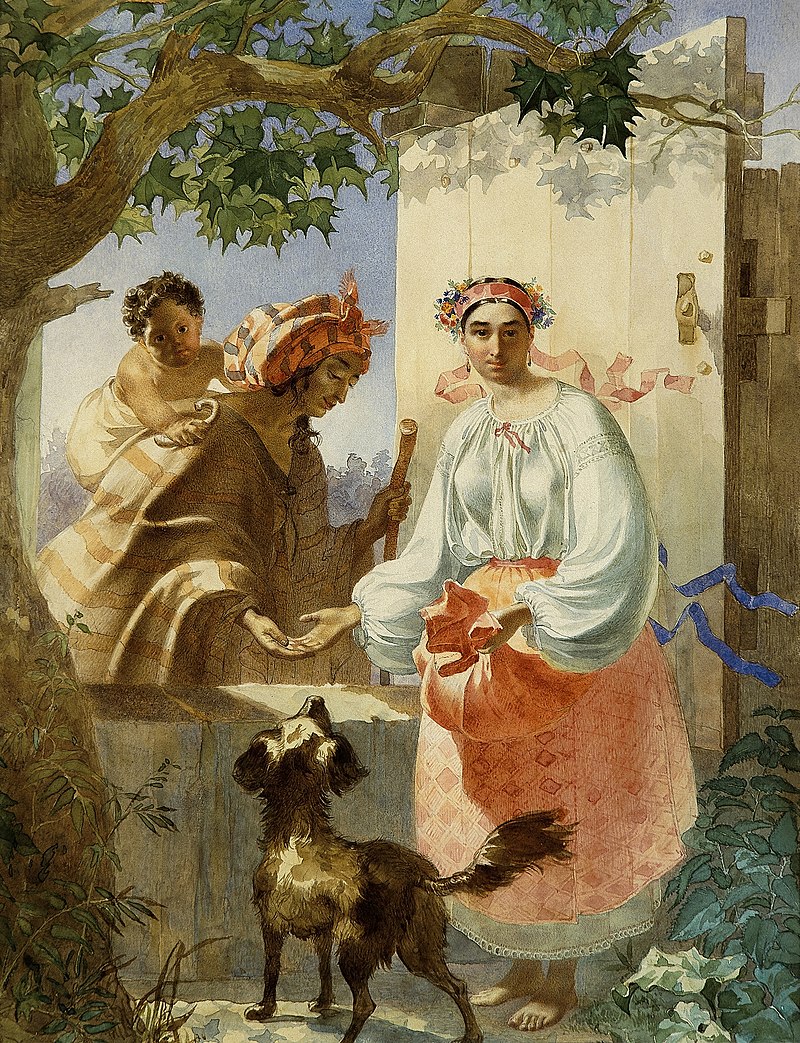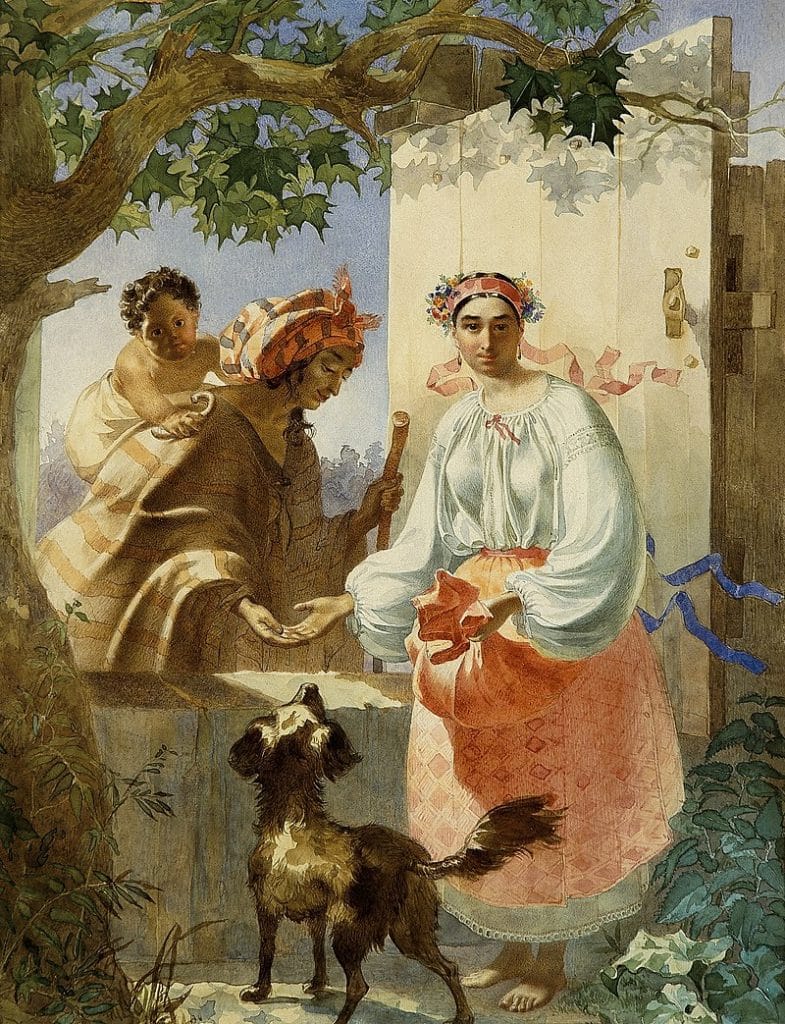 The museum's narrative of Ukrainian art starts with a collection of religious pieces, from icons to statues that have been taken from different churches in different time periods. There are English explanations that make it easy to walk from room to room, basking in artwork that's, at times, over a millennia old. Those already familiar with Orthodox icons will likely find these very similar to others they have seen. As the earliest seat of Slavic orthodoxy, Kyiv was also the original center for icon painting. Borrowing from Byzantine themes and techniques, painters in Kyiv eventually developed their own style. Many depictions that originated in Kyiv, such as the iconic representation of St. George slaying the dragon, became widespread throughout Slavic orthodox lands. Thus, the museum begins by introducing the viewer to Ukraine's long relationship and central position within Orthodoxy. 
The religious pieces transition to a series of classic landscapes and portraits, each of which are grand in their own right. The landscapes are done in a classic realism or romanticism styles, with an equally classic subject matter, as is most art from this time period. Historically speaking, most of the development of "academic art," or classical art, happened in the west. It reached Ukraine and Russia much later and was generally taught by masters brought in from Italy, France, or Germany by the local elite. Western imagery and techniques can be seen throughout, showing us that Ukraine has long been a part of Europe, and that they share a common history. 
While we can see that Ukraine is a European country from these works, we can also see distinct elements of Ukraine's history and culture. Revered heroes of Ukrainian culture such as Taras Shevchenko, known as the Shakespeare of Ukraine for his literary works, but also an accomplished painter, are on display. The museum also reminds us that many artists more often known in world history books as "Russian" were, despite being citizens of the Russian empire at the time, actually of Ukrainian origin. Thus, we see great artists such as Ilya Repin on display as well. Across the artworks we can also details of Ukrainian life at the time – Ukrainian embroidery, Orthodox icons, Cossak military units, and much more. Thus, we can see that Ukrainian shares in Europe's culture, but also has long had its own distinct cultural history.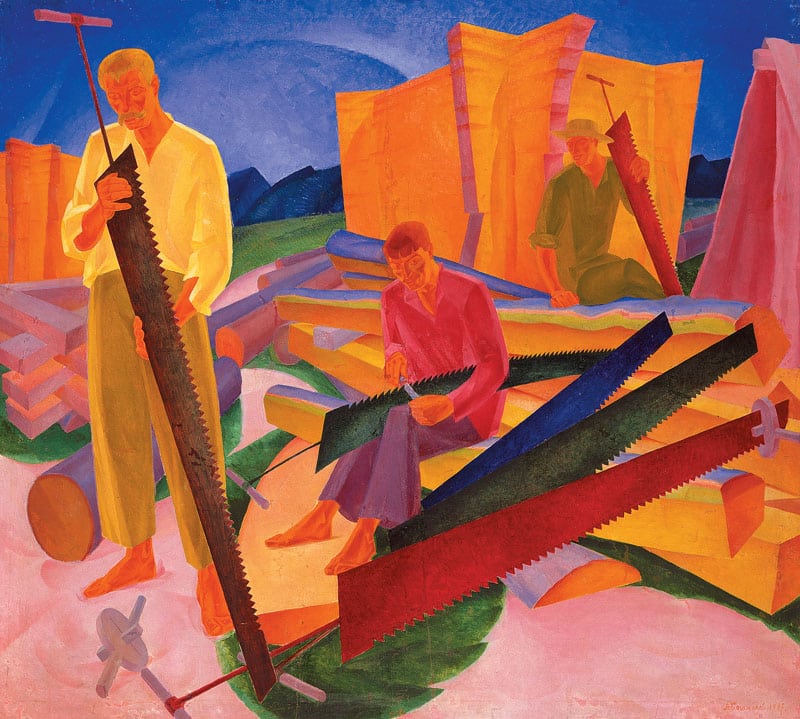 On the museum's second floor, up the grand staircase, the artwork around you shifts radically. The whole second floor is dedicated to modern art, and is separated by much smaller time periods. The first floor broadly covers "early art" – defined as basically everything up to the 19th century, and then overviews the 19th broadly. The result is a fairly static feel, with the art seemingly divided by subject matter rather than time period. On the second floor, the whole mood of the museum shifts with the switch from icons, landscapes, and portraits to brightly colored futurist and impressionist pieces where styles vary widely and, it seems, the distinctly Ukrainian elements are emphasized to a much greater degree. 
Most Ukrainian modern art here is full of warm, saturated colors, and often portray scenes from history or aspects of traditional life. In Fedir Krychevskyi's Mother, for instance, a simple scene of a mother hugging her child in impressionist style showcases the vibrant traditional costume of the country. Many of Krychevsky's paintings are on display here and most follow this style with wide brushstrokes and bright colors that are different from the better known impressionism of Monet, often done in more muted pastels. The futurist pieces by Oleksandr Bohomazov are also full of bright, warm colors, and showcase some of Ukraine's Soviet history. Contemporary art is also often shown at the museum in the form of temporary exhibitions, thus giving a full history of Ukraine from Kievan Rus to the modern day.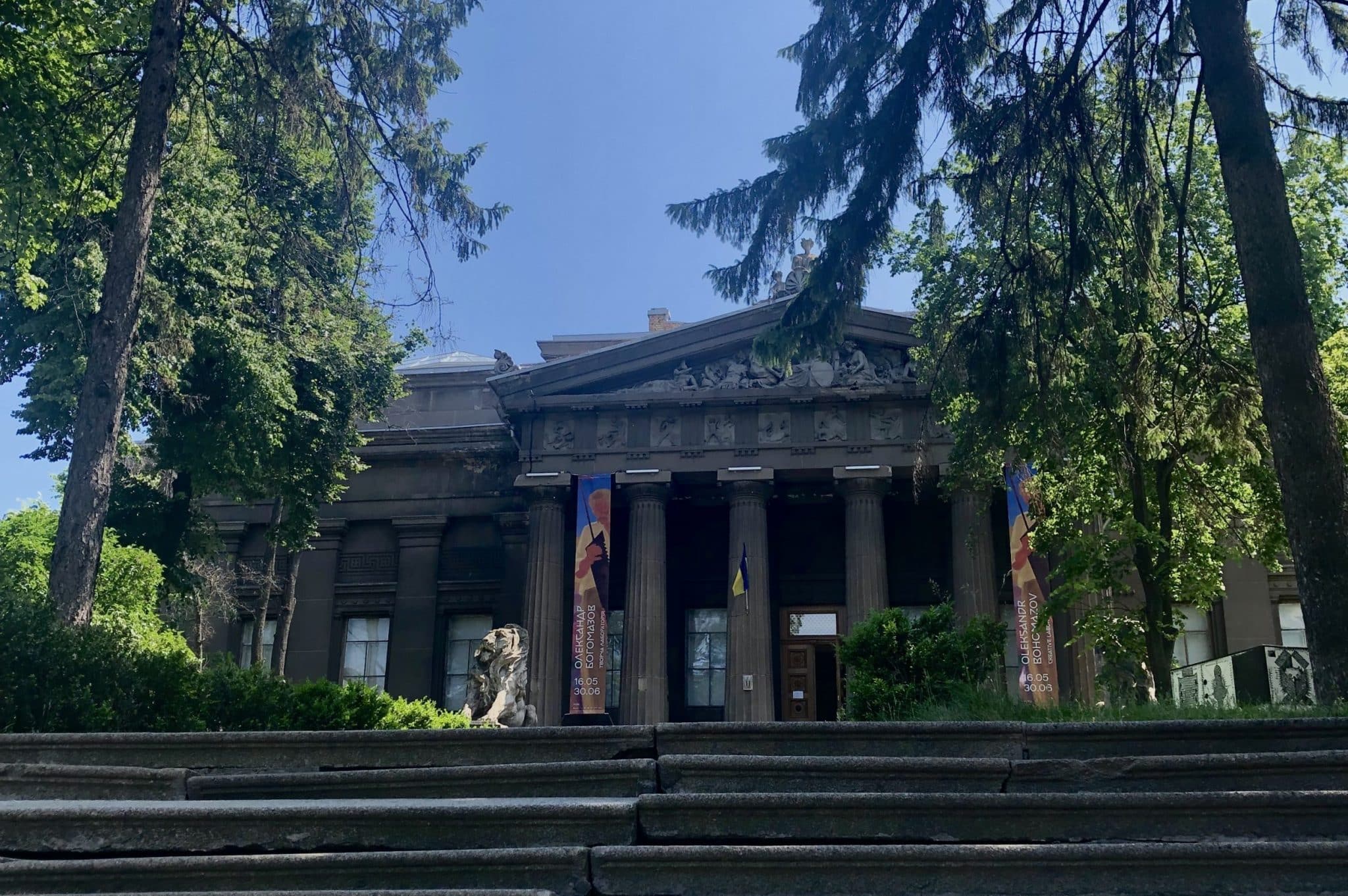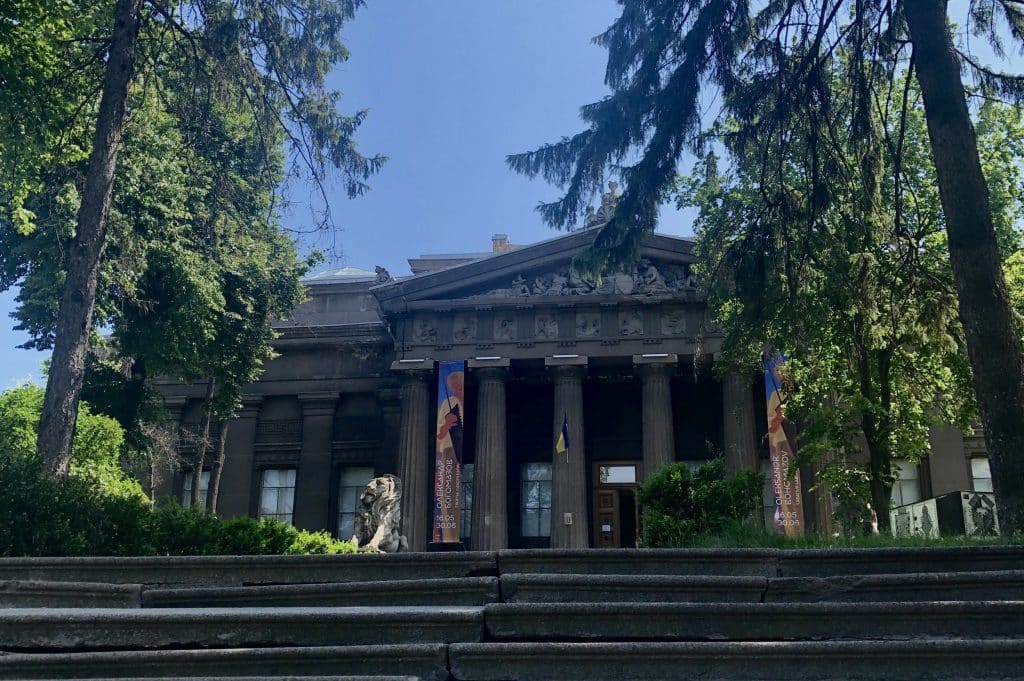 Unfortunately, however, the second floor lacks the translations that makes the first floor so easy to navigate. This is somewhat jarring, but can be overcome by purchasing an English audio tour which, while not directly translating everything written on the second floor, does explain different points of interest and give some historical background. There are also scan codes on certain artworks which can be used to bring up a webpage on a smartphone for a more in-depth explanation. These are available in Ukrainian, but, because it's online, Google can automatically translate it to give an English speaker a general idea. Thus, one can take deep dives into pieces like Oleksandr Bohomazov's Setting the Saws, from 1927, which showcase Soviet construction workers in Ukraine and gain a better understanding of the history behind the painting and it's subject matter. This makes this museum even more accessible to those who come in without much previous education in art history or culture, and furthers the narrative. 
The National Art Museum of Ukraine paints a picture of Ukrainian history with pride – showing the culture as one with deep roots in Orthodoxy and a shared European experience, but also one with a distinct and vibrant identity. There are paintings of landscapes, workers, and religion. It showcases traditional dress, and the national colors, and beautiful people throughout all time periods. While many of the portraits on the first floor of the aristocracy, many of the impressionist pieces on the second are of common people doing common things. There are women washing clothes, sewing, or playing with their family. There is a room dedicated to work by Oleksandr Bohomazov, whose paintings focus on men at work shown in vibrant, saturated colors. Across everything, you will find details like Ukrainian embroidery and local flowers. All this makes the collection special and an excellent way to understand the official narrative of Ukrainian identity.