Nepotism surely was the only reason the Nutcracker ever landed his job leading soldiers into battle. He's really not officer material and apparently a band of mostly weaponless rats pose a threat to his army equipped with firearms and artillery. It's really quite embarrassing.
So I went to see "Щелкунчик" (The Nutcracker) at Vladivostok's premier Mariinsky Theater of Opera and Ballet this weekend. One of Tchaikovsky's most popular and enduring ballets, I have seen it numerous times in the United States around Christmastime, but the chance to see it in Russia seemed something special.
The Mariinsky Theater in Vladivostok is under the same management as the Mariinsky Theater in St. Petersburg, recognized as one of the world's premier ballet companies. So, you should have no doubt as to the quality to expect.
Despite my personal misgivings about the titular hero, the dance choreography and set design was of the highest quality. The dancers hail primarily not from the Russian Far East, but from Moscow, Japan, and even as far as Brazil. And while these were first-class, Tchaikovsky's score, played live by the orchestra stole the spotlight. Every piece was beautifully performed, and the acoustics of the theater emphasized each note to perfection.
The theater itself is among the newer additions to Vladivostok, being built at the same time as the two iconic cable stayed suspension bridges and the massive Far Eastern Federal University in time for the Asia Pacific Economic Cooperation (APEC) Summit in 2012. The interior of the theater is very modern and certainly one of the most beautiful buildings in the city. The front of the building is entirely covered by plates of windows, looking out across the brightly lit Golden Horn Bay.
Tickets for the Mariinsky Theater can be purchased online or at one of several locations around the city. The most straightforward method is to purchase tickets at the theater itself. The box office is open every day from 10 am to 7 pm. The schedule of events is available there as well, or at the theater's website. At the time of writing, the events calendar on the website is only updated on the Russian version of the site.
My ticket for the Nutcracker was very reasonably priced at just 1,000 Rubles (approx. $15). Prices vary by what seat you want, but I had a nice seat in the center, just underneath the balconies and had no trouble seeing the performance. It is usually recommended to buy tickets at least a week in advance to ensure good seat selection.
To summarize, I would classify the Mariinsky Theater in Vladivostok as a must visit in the city. Indeed, I am disappointed that I did not visit sooner. It is a top-notch building, and the performance that I witnessed was to match. I will almost certainly be trying to fit in another performance before the semester finishes next month.
Mariinsky Theater in Vladivostok
Fastovskaya Ul. 20
Prim.Mariinsky.ru
Tickets run about 1000 rubles
You Might Also Like
(includes current article)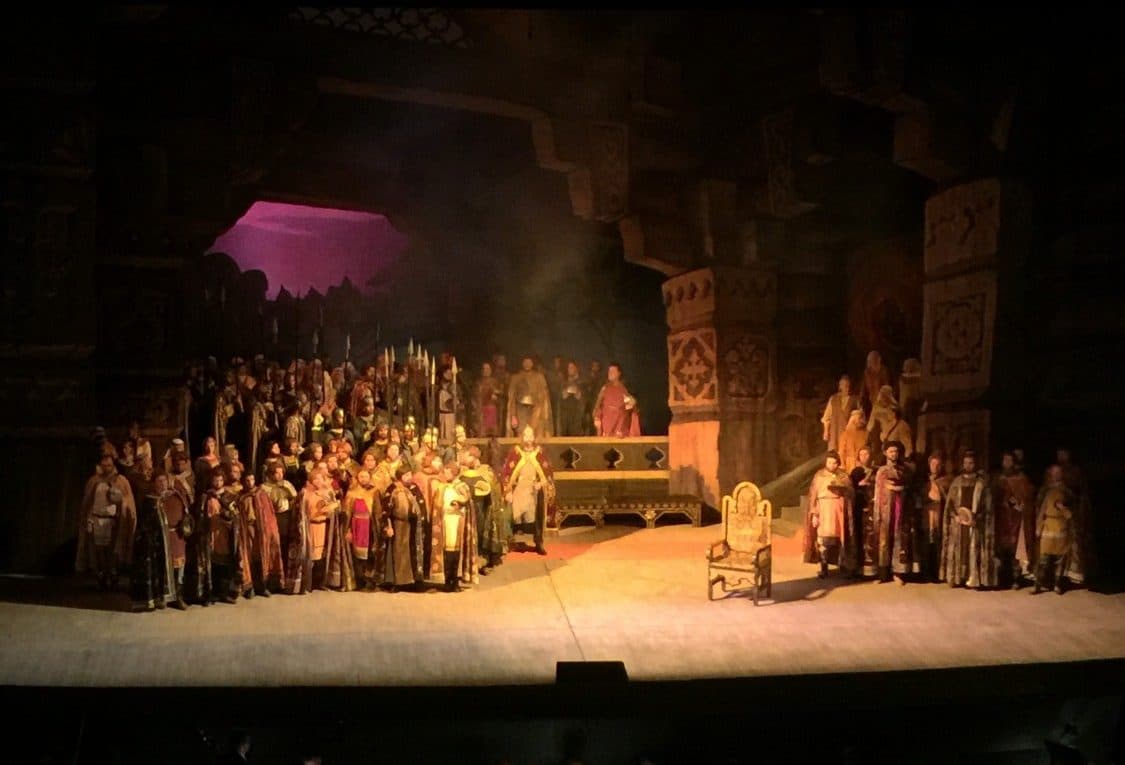 I was so excited about studying abroad in St. Petersburg because I got the chance to see a lot of Russian operas that are not performed in theaters in the West. As a Russian musicologist, it was wonderful to have excess to the musical performances at the Mariinsky Theaters. Opera is one of the most […]