After a long day of studying and finishing up homework at the Higher School of Economics, I'm usually back in my dorm room before nighttime. However, one day, I managed to stay out a little later and explored the city with some of the other students. I had no idea how beautiful Moscow could be at night. Sure, the cathedrals and other historical buildings are gorgeous in the daytime. However, at night, it's really something else. The effect the lighting has on the buildings makes them glow an accents the intricate architecture.
We started by eating at a noodle restaurant inside Muzeon, a large outdoor sculpture park across from the infamous, giant Peter the Great statue that sits in the Moscow River near Gorky Park. After eating there, we wandered around the newly renovated riverfront and stumbled across some pretty neat hangout places. The Muzeon hosts occasional festivals, especially on summer weekends and there were about 25 temporary kiosks that sell different things, such as scarves, skirts and bags. There were lemonade stands and harder to find cuisines, such as Mexican, Korean, and Vietnamese food, all in one place. Some of these establishments have permanent shops in Moscow, but many are part of Moscow's new popup food culture, popping up for festivals and calling in their fans via social media.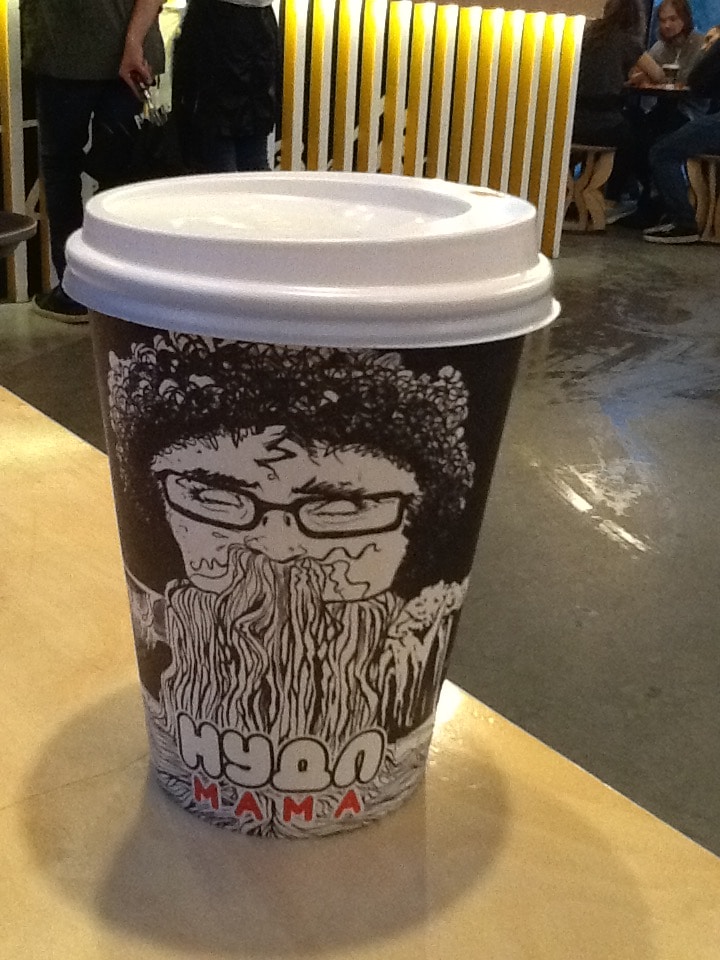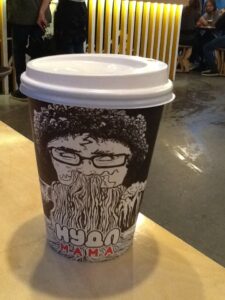 Then of course, someone's got to say it – the area was very hipster-esque. I found this to be ironic. Maybe even more ironic than being hipster. Considering the prevalence of farm and locally produced goods, around every corner, I'm not sure how and why a kiosk that has a huge label that says "Farm" in Russian is capable of convincing shoppers to spend more on "trendy" food. In the U.S., these locally produced goods are not as prevalent, which makes the idea of being hipster a little more understandable. However, here in Moscow, farmers and hipsters who sell essentially sell the same things, will sell them on the same street.
After wandering around this riverfront area, we crossed the bridge over to Christ our Savior Cathedral. At night, the bridge was beautiful, and the cathedral was breathtaking. We took several photos and continued on to the Red October Factory.
The Red October used to be a chocolate factory, originally founded in the tsarist era and continued production during Soviet times. However, because the owners decided the central location was unnecessary, it was relocated to a less expensive location. The Red October Factory building's lower floors are now being used for other purposes- concerts, restaurants, bars, donut shops, etc. The signs seem to be kept the same, indicating such markers within the complex, such as the "Nut Area." I actually thought this was a place they dumped the drunk people for a second, until I saw other signs, such as "Pre-processing Facility" and "Chocolate Production Area."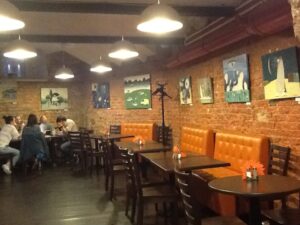 We wandered through several of the buildings, finding burger restaurants, bars, and clubs. This was a really fun area to explore at night. We saw some girls who were dressed up, trying to sweet talk the bouncers to get into the clubs. Face control, where they make sure you look good enough for the establishment, is a very real thing here. Otherwise, this was a very casual, comfortable area to be in. We got some almost too-pretty-to eat donuts and hot chocolate and wandered down to the river to eat them. I loved this area because while it was lively with people, it wasn't too crowded that it was uncomfortable. Next time, I'd want to have dinner here, wander around and maybe grab a drink or hot chocolate again.
I recommend coming here if you want a taste of the nightlife in Moscow and to see how the area has been preserved and reborn into an urban renewal project. It's great for a more laid-back night, but is still a lot of fun. From the Gorky Park side, cross over the bridge towards Christ our Savior Cathedral , then back across the river to the island where you can spend the rest of the night at the Red October Factory.
A report on the redevelopment of the Red October chocolate factory and the controversy that surrounded it.
An advertisement for the redeveloped factory – which now rents space to multiple business.