If you're new to the culture, you'll soon see that Russians take performance very seriously. Whether it's orchestra, opera, ballet, or theater, you owe it to yourself to see as many performances as possible, and at least one!
The first stop is the Tchaikovsky Concert Hall (Концертный Зал имени П. И. Чайковского). It's easy to find for newcomers to Moscow because it is literally in the same building as the Mayakovskaya Metro Station. Tickets start at 200 rubles, but unlike some venues, even the cheap seats here are great, with an unobstructed view.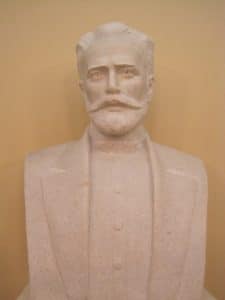 I saw the "Master Class" performance. These are conductors who come to Moscow to study at the prestigious Moscow Philharmonic, under the famous conductor Yuri Simenov. As part of their graduation, they give a concert in this hall. Students are already semi-professional when they enroll as master class students.
This summer's graduating group came from all over the world: Asia, Scandinavia, South America, Eastern Europe and of course Russia. They all had received multiple awards for their previous work conducting, and had travelled the world with their various projects.
Besides the beautiful music, the theater itself and the philharmonic orchestra are a feast for the eyes. Behind the stage is a modern set of organ pipes, and the room is open and acoustically impressive. We were treated to selections of classical orchestral works by Rachmaninoff, Tchaikovsky, Dvorjak, Stravinsky, Mozart, and Shubert. There were also some newer arrangements of works by Rimsky Korsakov.
In typical dramatic fashion, the most experienced performers and edgy pieces were last, and the build-up was really exciting. The crowd was wild over certain conductors, showing their familiarity with the world of conducting and orchestra. The ability of very young conductors was truly amazing. They led the orchestra through crashing pinnacles followed by pin-drop silence.
While it common for performances in Russia to come with one intermission, this performance had two. During intermissions, guests wander out for coffee and refreshments from little cafes on each floor. The various levels of the theater had different architectural designs, and the third floor resting area is a beautiful place. Afternoon light illuminates stained glass, two stories of classical columns, and a beautiful centerpiece sculpture. A series of bells indicate how much time has passed in the intermission, and you must return to your seat at the third bell! Purchase a program for 100p, it's always worth it, but not all are available in English. When a crowd really applauds, they begin to applaud in unison, and the performers will continue to bow and receive flower bouquets until the applause stops, but stay to the end to see how each performer, and even the management, receives recognition for their part in the performance.
The Tchaikovsky Concert Hall/
Концертный Зал П.И. Чайковского
улица Тверская, 31/4
Ticket Office Hours: 9:00am-8:00pm,
Most performances start at 7:00pm
Tickets range 1000-3500 rubles
Student tickets from 200 rubles
Meloman.ru