There is nothing I love more than playing in a symphony orchestra. I have performed with an orchestra on the flute, cello, and with a choir. I also enjoy going to concerts where a symphony orchestra is playing. Ever since my dad took me to see the New York Philharmonic as a little girl, I've loved symphonic music and make it a point to go to an orchestral concert whenever I can. I was so excited when I bought my ticket to see the Mariinsky Theater Symphony Orchestra because my favorite conductor, Valery Gergiev, would be directing the symphony. Valery Gergiev is the general director and artistic director of the Mariinsky Theater and has conducted leading symphony orchestras around the world, including the London Symphony Orchestra and the Berlin Philharmonic. He has even conducted Russian operas at the Metropolitan Opera in New York. I have been a huge fan of Gergiev since I saw him direct Mikhail Glinka's opera Ruslan and Lyudmila, which I bought on DVD when I started my Russian musical studies. This would be the first time I would see him conduct in person.
The concert that I attended was to honor the pianist Lucas Debargue who won the prize of the Moscow Music Critics Association at the 15th International Tchaikovsky Competition, which took place in Moscow and St. Petersburg this past summer. This competition began in 1958 and is held every four years. In its present form, pianists, violinists, cellists, and singers perform in front of a jury who grade their musical style and overall musicianship. Valery Gergiev was appointed the competition's chairman in 2011 and this year he arranged for the entire competition to be aired for free online so that the world could watch these rising stars. The prize that Debargue won is awarded to the pianist whose performance is of genuine musical significance, and whose gift, artistic vision and creative freedom have impressed the critics as well as the audience. Debargue has become a superstar, selling out concert halls wherever he performed and I was glad I was able to see him perform.
The concert took place at the Concert Hall, which is about a five minutes walk from the historic Mariinsky Theater. The pieces that were performed that evening were Anton Bruckner's Symphony No. 4 in E flat major, Franz Liszt's Piano Concerto No. 2 in A Major, and Pyotr Tchaikovsky's The Nutcracker, Act III. Although I knew The Nutcracker, I had not heard the other two pieces. I truly enjoyed going to an orchestral concert in which I have not heard the music before. When you are familiar with a piece of music, you can be highly critical of the orchestra because you may have a favorite interpretation of a certain piece. When you do not know the music, you get excited knowing that you will be experiencing something new that day with fresh ears. The highlight of the concert was Lucas Debargue's performance, although the other two pieces were wonderfully done. He made the piano sing throughout the concert hall and he really knew how to perform alongside the orchestra. After he played the piano concerto, the audience gave him a long ovation and he returned for three more encores. When he played his encores, the audience was quiet and so attentive to make sure they would not miss a thing. It was one of the best solo performances I have ever seen live.
After that concert, I knew that this was only the beginning of my musical experience here in St. Petersburg. Not only will I be attending more orchestral concerts, but I will also be seeing opera productions, ballets, and other small chamber ensembles. This concert reminded me why the history of St. Petersburg musical life will always hold a special place in my heart.
Concert Hall/ Концертный зал
Mariinsky Theater Symphony Orchestra
Lucas Debargue (piano)
Valery Gergiev (conductor)
http://www.mariinsky.ru/en/
You Might Also Like
(includes current article)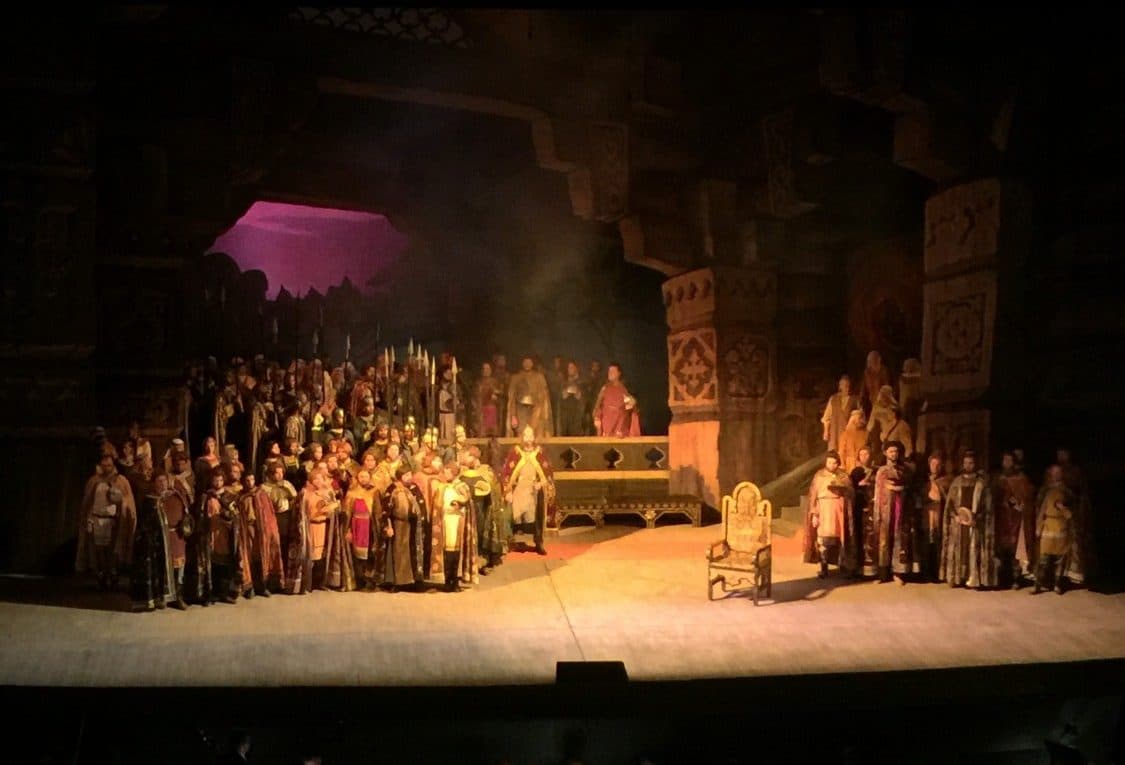 I was so excited about studying abroad in St. Petersburg because I got the chance to see a lot of Russian operas that are not performed in theaters in the West. As a Russian musicologist, it was wonderful to have excess to the musical performances at the Mariinsky Theaters. Opera is one of the most […]