St Petersburg is the center of Russia's rich museum tradition. Museums here are as pletiful as they are diverse. Art, history, literature, music, and science – all things that Russia is known for – can be found in St. Petersburg's museums – and often with several subjects presented at once. The famously ecclectic Kuntskamera, for instance, includes ethnography, biology, and literature under one roof. However, even the Hermitage, famous for its art, also has a great exhibition on tsarist history.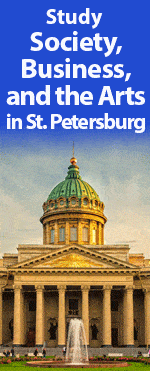 This guide lists a few of the city's major museums and galleries based broadly on the interest they should most appeal to. St. Petersburg's museums are generally inexpensive; even the Heritage is priced at just over $10. Additionally, student ids earn discounts at most museums and even many cafes and shops around the city. If you are in St Petersburg in mid-May, check out the annual Night at the Museums, where museums stay open late, offer tours, masterclasses, and more.
See Also: Reviews and Histories of St. Petersburg Museums; Guide to Living in St. Petersburg; Top 10 Book Stores in St. Petersburg; Student Budgets in St. Petersburg.
1. Tour Companies in St Petersburg
Bridge to Moscow is longtime partner of SRAS and now offers services in St. Petersburg.
DenRus: This American company offers English-speaking tours. See especially the two-day "Russian Orthodox Church Tour."
TJ Travel: This company specializes in tours by boat and offers them in English, Mandarin, Spanish, and French.
Private Tours: If you are looking to book some private tours this website will introduce you to some of the best St Petersburg has to offer. The guides offer a variety of land and shore excursions in English, German, Spanish, Mandarin, French, and Russian.
2. Classic Art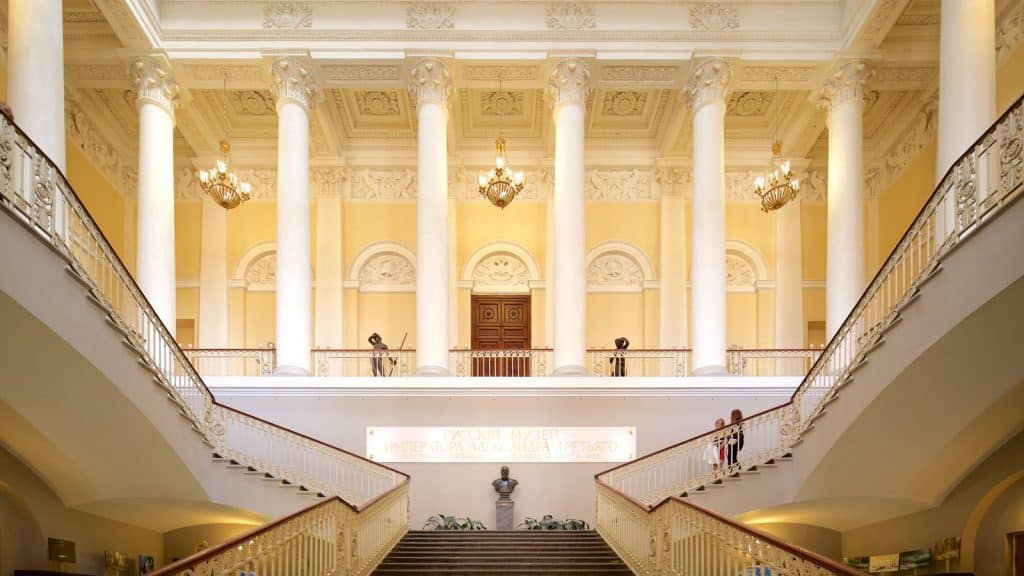 The State Hermitage
Dvortsovaya nab., 32-38
This is the world's largest collection of art, anywhere. It's housed in the former Winter Palace, a massive, winding and audacious structure that would take you a week to see all of. This will also give you some idea of why the people were so upset with the rulers come time for the revolution.
The State Russian Museum
Inzhenernaya ul. 2-4
If winding your way through The Hermitage didn't exhaust your artistic appetite, you can come see 320,000 more ancient and modern pieces on display here. Its worth seeing, however, as the Hermitage represents one of the finest collections of European art and the Russian Museum focuses specifically on Russian art.
Faberge Museum
Fontanka nab., 21
Set in a restored aristocratic mansion, the Faberge museum features works that have been repatriated to Russia by Russian telecommunications tycoon Viktor Vekselberg. Several works by Faberge are shown, as are many paintings, icons, and other diverse works.
The Mikhailovsky Castle 
Sadovaya ul., 2
A sort of medieval-classical montage built by Catherine's son, Emperor Paul I. He lived in it only a few years before he was killed in his bedroom. It is now a branch of the Russian Museum and hosts yet even more art!
The Menshikov Palace 
Universitetskaya nab., 15
Built by the historically controversial former Governor-general of the city, Alexander Menshikov, this massive and lavish former home is now a museum of culture and art; it's an affiliate of the Hermitage.
The Marble Palace
Milionnaya ul., 5-1
Interested in modern and pop art (or marble architecture)? This is the place to see.
3. Contemporary Art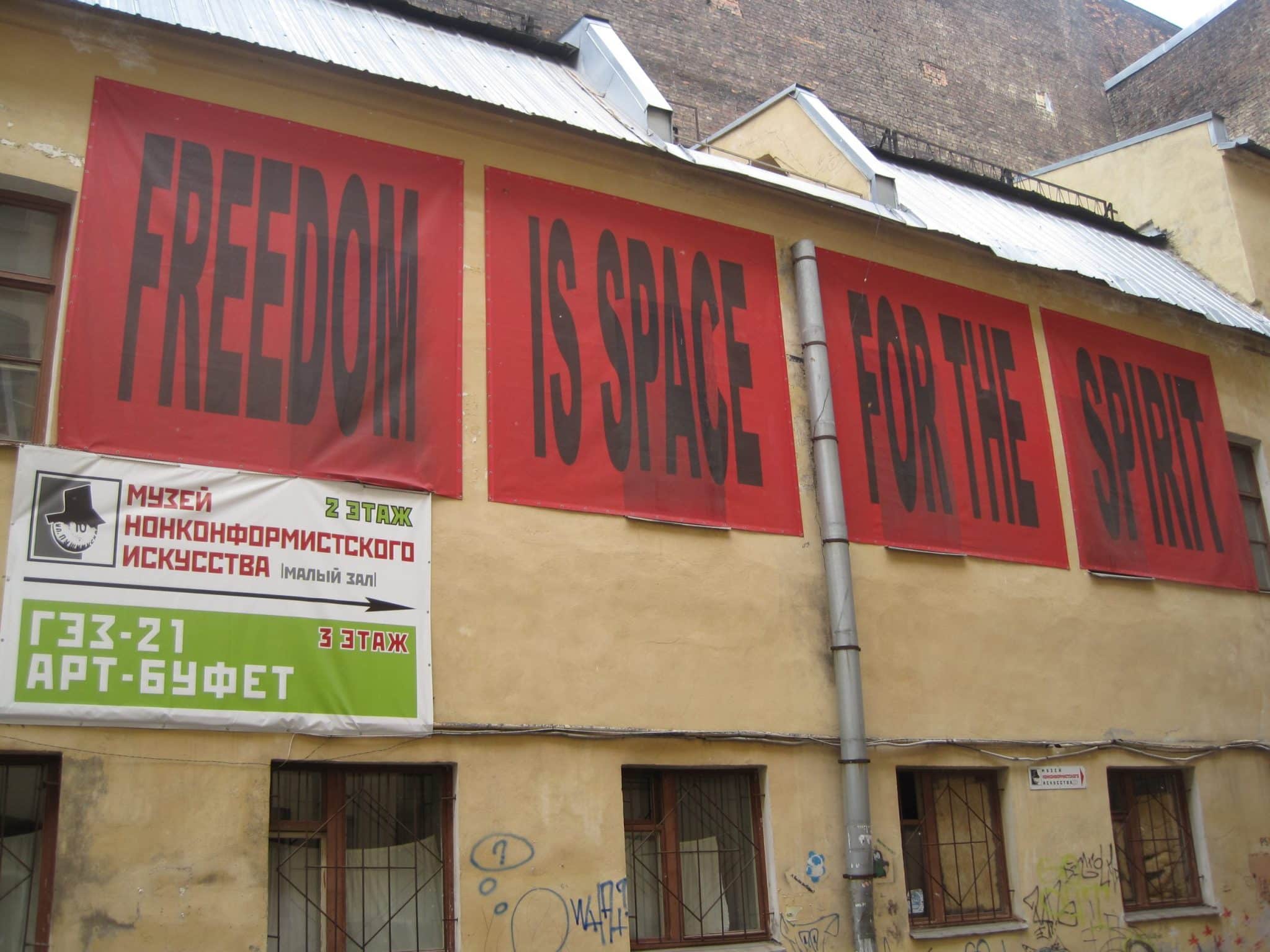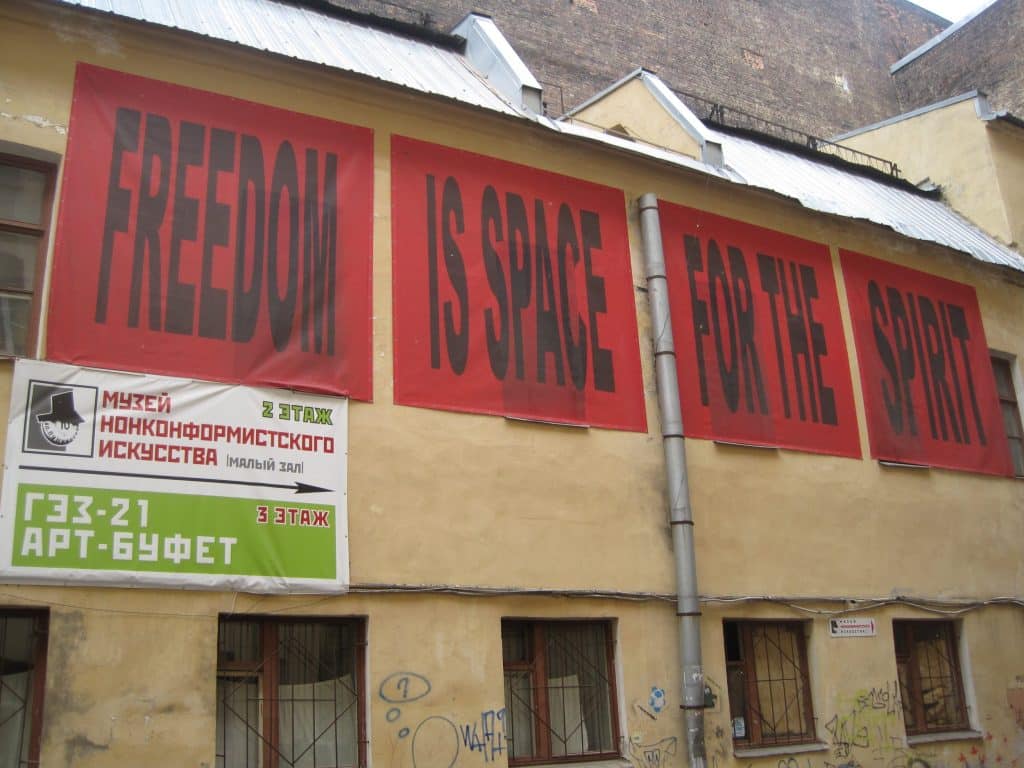 Pushkinskaya 10 
Ligovsky Pr., 53
This is actually a conglomeration of studios, apartments, and various artistic experiments that can be said to effectively encompass Russia's contemporary artistic elite. Spend the day here at places like the museum of non-conformism, the centre of experimental noise, the studio for performance art, and the Techno Art Centre. When those close down, the complex also houses one of the city's best clubs, Fish Fabrique, frequented by the artists.
The Loft Project Etazhi' 
Ligovskii Pr., 72
Welcome to modern-art oases in a city that is often more focused on its past than its future – the setting alone is a reason enough to frequent the venue, and the often inspiring exhibitions are reasons to stay.
The Anna Nova Gallery 
Zhukovskogo ul., 28
This gallery addresses the most significant ideas of art in the 21st century and brings to light the main trends of contemporary art. The gallery works with both Russian and foreign artists to create unique exhibitions you will not likely soon forget.
Gallery D-137
Nevsky Pr., 90-92
Founded in 1996 on loading dock on Krestovsky Island, the name of the gallery comes from that original dock. Now in a centraly-located building, the museum has become a fixture in the modern St Petersburg art scene.
Marina Gisich Art Gallery
Fontanka nab., 121, apt. 13
Since opening in 2000, has shown both the iconic artists of the last few decades (Gleb Bogomolov, Eugene Yufit, Kerim Ragimov, Vladimir Kustov, Petr Bely, Vitaly Pushnitsky, and Kirill Chelushkin) but also given space to a younger generation of artists (Lera Nibiru, Tanya Akhmetgalieva, Tim Parshchikov, and Alexander Shishkin-Hokusai).
Erarta Museum
29-aya linya, 2
If you like modern art then this museum is a must see. Erarta focuses on the idea that art can be created by anyone and it revels in breaking the rules of the spectator/art relationship.
Novyi Muzei 
6-aya linya, 28
The museum is based on the private collection of Aslan Chekhoev. Unlike most private collections, the Chekhoev collection is not built on local experience and subjective preferences, but on an understanding of the overall picture of the development of the art of our time.
KGallery
Fontanka nab., 24
This gallery was founded in St Petersburg in 2005. At the heart of the collection is the largest private collection of Russian and Soviet art.
Didi Gallery
Bolshoy Pr., 62
The DiDi collection was established in 2003 and focuses on the unofficial art of Moscow and Leningrad of the second half of the 20th century. In addition to what is known as the "avant-garde of the second wave" the gallery also displays works by modern artists.
Matisse Club
Nikol'skaya Pl., 6
This gallery focuses on the displaying and selling of contemporary artwork. In particular it shows art from a variety of mediums – painting, sculptures, drawing, and photography. The gallery also hosts master classes in different kinds of  art forms including technology prints, monotypes, sculpture, and ceramics.
4. Navy and Military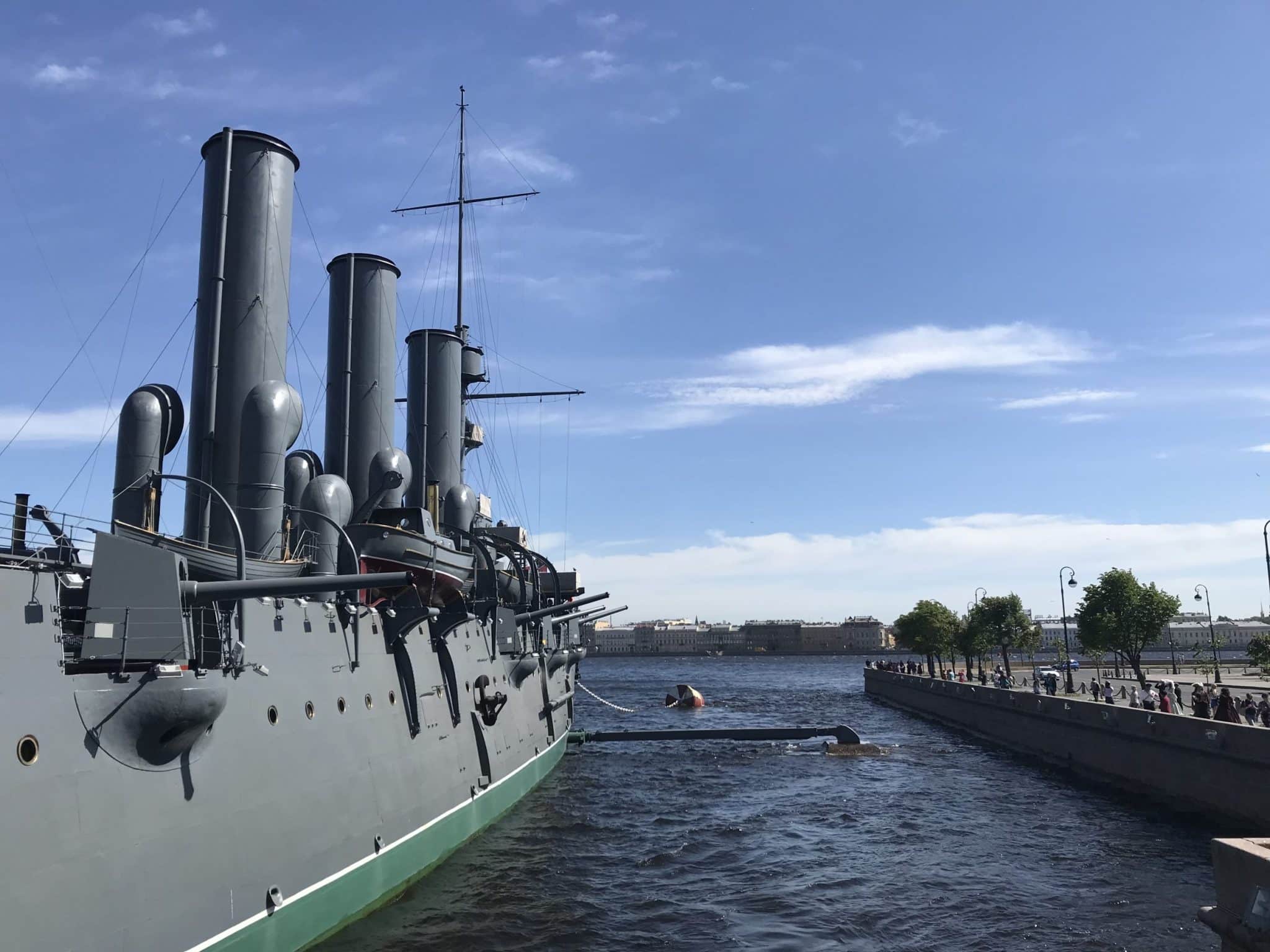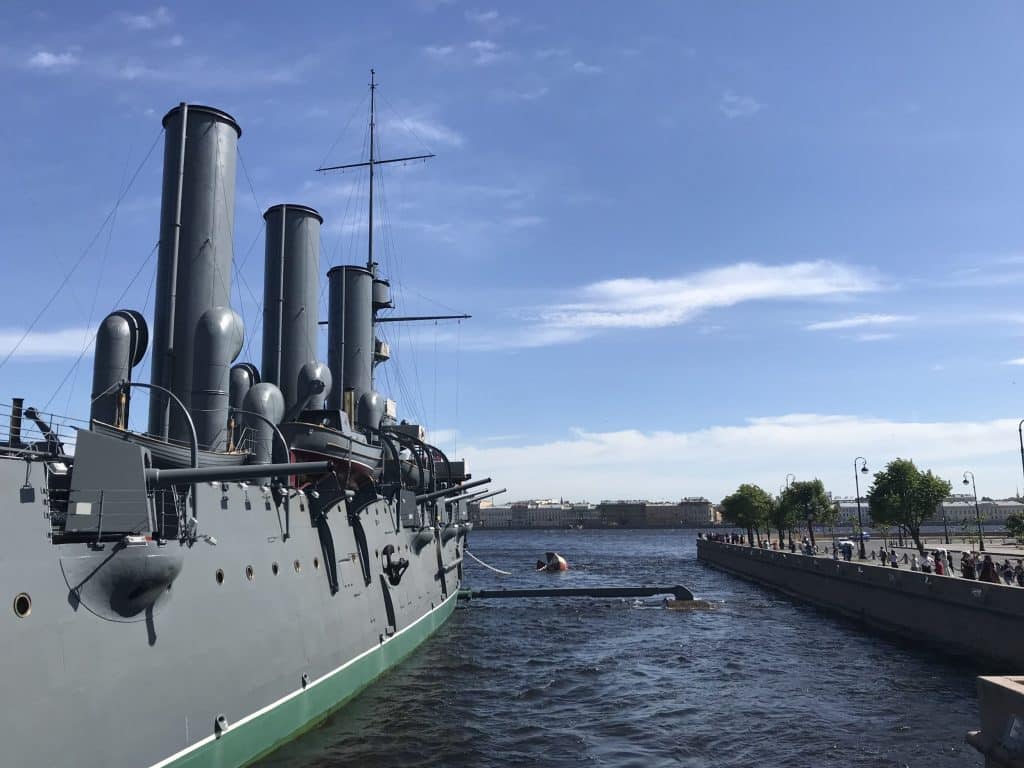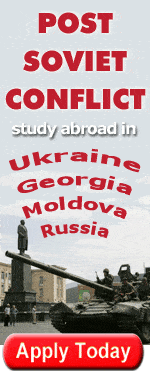 The Central Naval Museum
Bolshaya Morskaya ul., 69a
A vast collection of naval uniforms, model ships and submarines, and really big guns.
The Military Historical Museum of Artillery, Engineering, and Communication Forces
Alexandrovskiy Park, 7
This is one of the world's largest military museums, housed in the formal Arsenal.
The Aurora Cruiser
Petrogradskaya nab., 3
Among other things, this ship helped to start the Bolshevik revolution by firing a blank shot at the winter palace. It's now a FREE museum where you can watch real navy cadets being trained how to work the controls.
5. History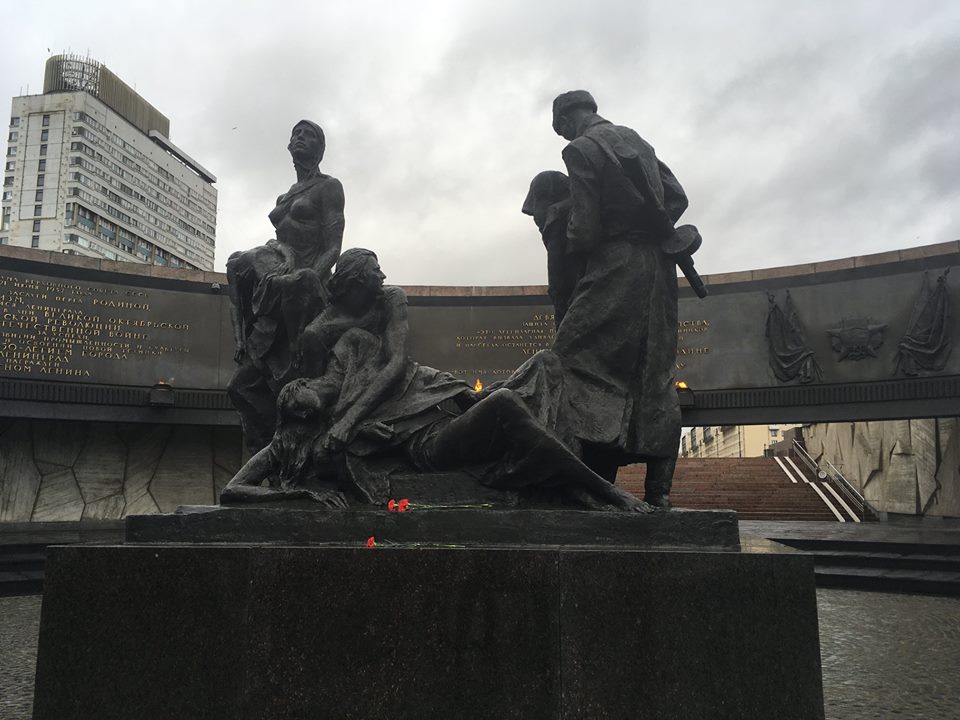 The Peter and Paul Fortress (The Museum of the History of St. Petersburg)
Petropavlovskaya krepost, 3
This fortress complex was the first major structure built after Russia occupied the territory that would become St. Petersburg. It is now a fascinating museum with exhibits on construction techniques, city planning, early government structures and acts, etc. You can even arrange helicopter rides over St. Pete here.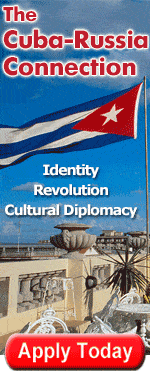 The House of M. Ksnesinskaya (The Museum of the Political History of Russia)
Kuybysheva ul., 2
Renamed from "The Museum of the October Revolution" after the fall, this museum is well worth a look if you are interested in Communism.
The House of Peter I
Petrovskaya nab., 6
The first residence built in St. Pete – for Peter the Great himself. A unique hodge-podge of Russian and Dutch architecture, it still houses many of Peter's personal belongings.
The Summer Palace of Peter I
Kytyzova nab., 2a
Peter's answer to the large and beautiful sculpted parks he had seen in Europe. A good place for a stroll, the 18th century palace inside is fully restored.
     Leningrad Seige Locations
Museum of the Defence and Siege of Leningrad 
Solyanoy Per., 3
This small but extremely moving museum commemorates perhaps the most harrowing period of the city's history – the 900-day Blockade of Leningrad which lasted from 8 September 1941 to 17 January 1944.
Piskariovskoye Memorial Cemetery
Nepokorionnykh Pr., 72
Dedicated to those who did not survive the siege. The 186 mass graves where a half million are interested are sobering to say the least.
Monument to the Heroric Defenders of Leningrad
Pl. Pobedi
This massive tribute to the citizens and soldiers who fought off the Nazi invasion is truly awe-inspiring.
6. Literature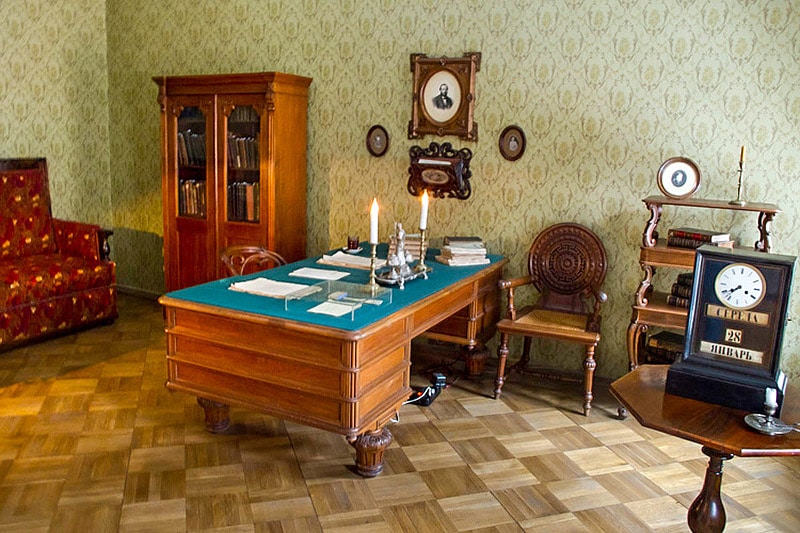 The Museum of Russian Literature (Pushkinskiy Dom)
Makarova nab., 4
A very large collection of first edition and original manuscripts. Many, many artifacts related to Russia's literary development from the 18th to the 20th centuries.
The Alexander Nevsky Lavra
Nevsky pr. 179/2
This is the sacred burial site of some of St. Pete's biggest cultural names: Lomonosov, Dostoevsky, Tchaikovsky, Glazunov, Rimsky-Korsakov.
Top 10 Literature Museums
This article from MuseumsStudiesAbroad focuses mostly on the house museum, a museum format prolific in Russia where an individual's life and work are laid out in space they once actually lived in. This article covers house museums to Akhmatova, Blok, Brodsky, Lomonosov, Nekraskov, Derzhavin, Nabokov, and, of course, Pushkin.
Dostoevsky Sites 
Dostoevsky lived in St. Petersburg and based most of his characters and novels in real places around the city. Visit Raskolnikov's house on Grazhdanskaia ulitsa 19/5. You can go up the stairs, where there is a good amount of interesting graffiti, but the apartment is occupied by a tenant (you can't go in). Then, walk the famous 730 steps to the pawn broker's house at Srednaya Podiacheskaya ul. 15/104. St. Nikolas Cathedral to the south of Theatre Square is a common scene in Dostoevsky's works. You can also visit The Memorial Museum of F.M. Dostoevsky housed in his former apartment (Kuznechnyy per., 5/2; Tel: 311-40-31), and see his grave at Alexander Nevski Lavra (see "Must Sees" above).
6. Music and Theatre

The Museum Apartment of Rimsky-Korsakov
Zagorodnyy Pr., 28 (Detached house in the inner yard)
The former residence of Rimsky-Korsakov is now a museum dedicated to his life and work.
The Museum of Theater and Music
Ostrovskogo Pl., 6a
A very large collection of musical instruments, sheet music, portraits of famous actors, and general memorabilia from Russia's great epics of theatre and music.
7. Religion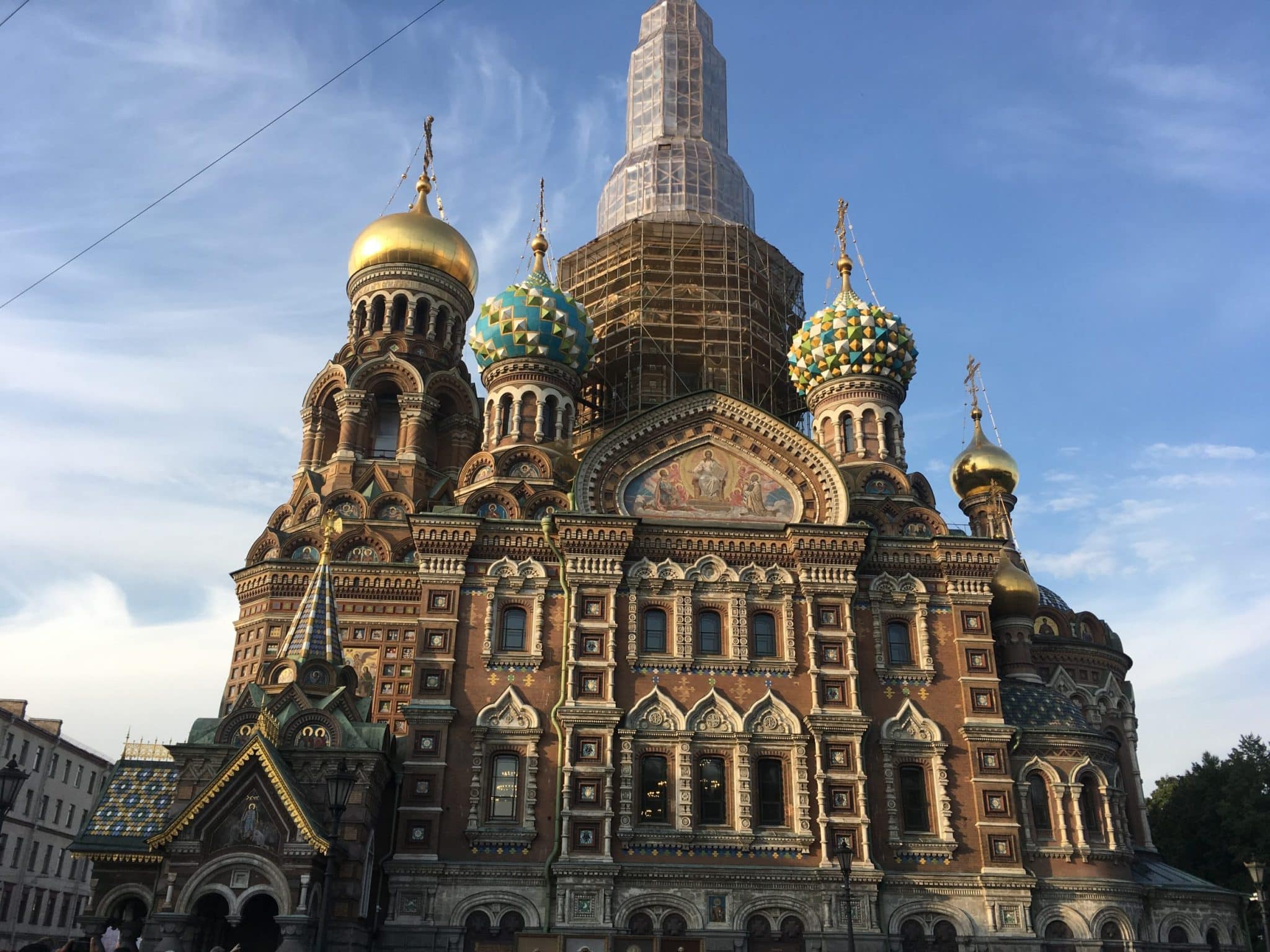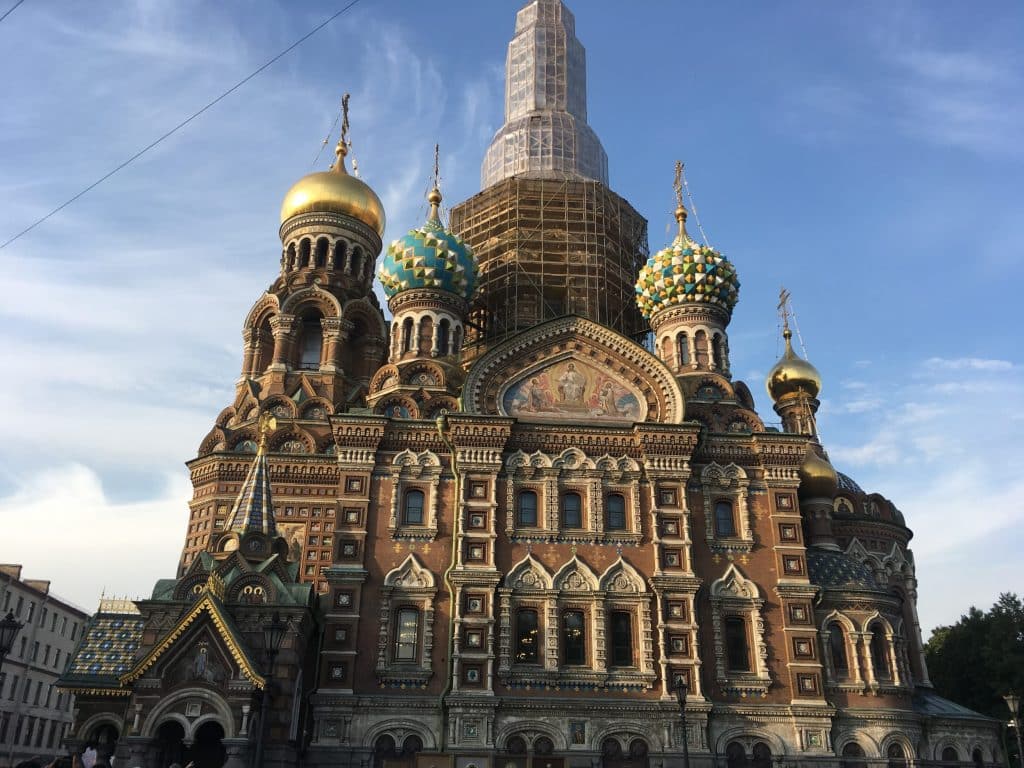 The State Museum of the History of Religion
Pochtamskaya ul., 14
Founded in 1932, this museum may not seem like much at first glance, but has fascinating exhibits that showcase elements of religious symbolism and lore, as well as some unexpectedly modern museum design features.
The Stroganov Palace
Nevsky pr., 17
The former palace is now home to a large collection of icons and wax figures of Romanov-era figures.
St. Isaac's Cathedral 
Pl. Isaakievskaya., 1
A classical cathedral more reminiscent of Italian than Russian churches, this is big enough to house 10,000 worshipers. Get there early to check out the view from the colonnade on top.
Church of the Spilled Blood
Griboedova Kanala nab.
Built by Alexander III to mark the spot where Alexander II died, this impressive, ornate and very Russian cathedral is one of St. Pete's prime attractions and a good place to buy souvenirs.
8. Science / Technology / Other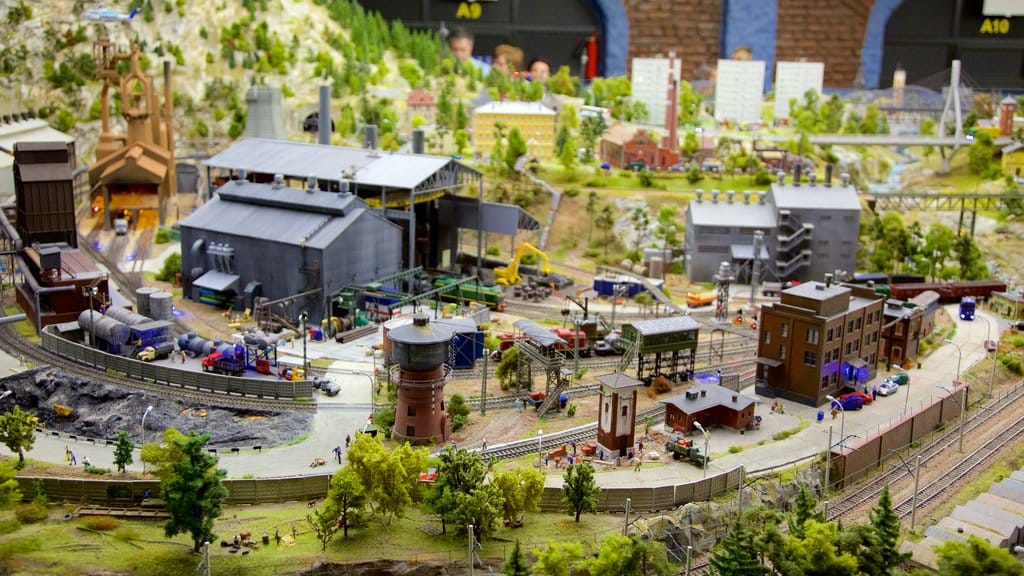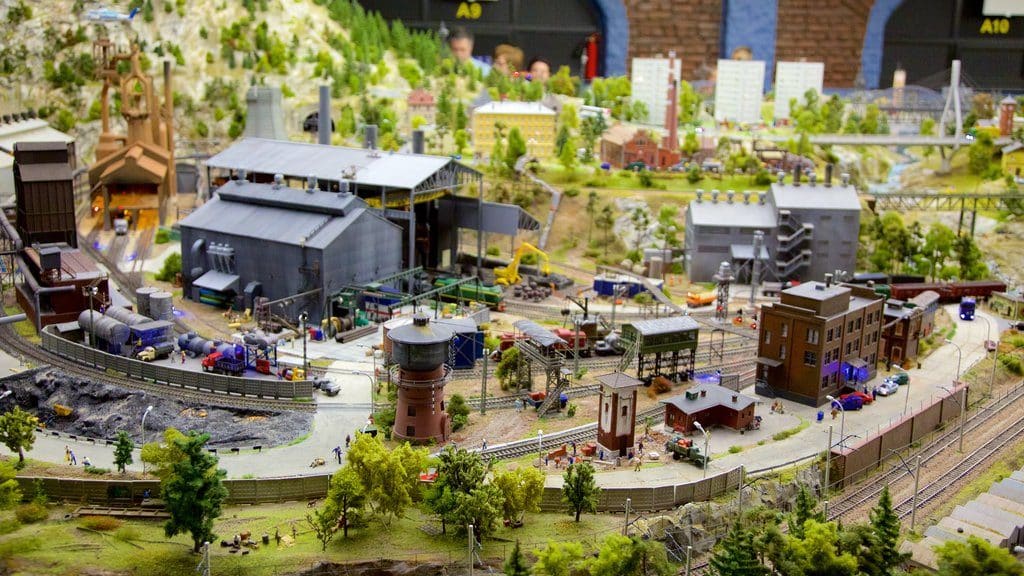 The Grand Maket Museum
Tsvetochnaya ul., 16
This museum is home to a large-scale replica of the entire country of Russia. Here you can learn about its various regions, weather patterns, time zones, agriculture, and peoples through detailed miniatures.
The Museum of the Ethnography of Russia
Inzhenernaya ul., 4a
Anthropological (Social) history of Russia, displays of everyday life from eras past.
Museum of Hygiene (Kuntskamera)
Italyanskaya ul. 25
Only come if you have a strong stomach and psyche. This museum, created by Peter, features medical anomalies such as preserved organs affected by disease and misuse, deformed fetuses and Pavlov's dog (stuffed). This is interesting, but you might not want to stay for the all the exhibits.
Stieglitz Museum of Applied Arts
Nevsky Pr., 17
Named after philanthropist Baron Alexander von Stieglitz, features his collection of fine housewares, including chairs, glassware, tapestries, tiled stoves, and other furniture.
The Cat Museum
Yakubovicha ul., 10
Features small-scale exhibits dedicated to feline biology and "the image of the cat in art." It also regularly hosts cat-themed art shows. The museum is also home to a few real cats.
The Museum of Zoology
Universitetskaya nab., 1