In Saint Petersburg you could go to a museum every day for 3 months and not visit them all. There are a few that are simply must-see — some for their magnificent art and architecture, others for their historical value, but there is one in particular that everyone should visit for its sheer uniqueness. Kunstkamera (Peter the Great's Museum of Anthropology and Ethnography) is the oldest museum in Russia, and will take you on a trip around the globe and through scientific oddities.  
I originally learned about this museum from my professor at the St. Petersburg State University of Economics. She went when she was just a little girl, and remembered being somewhat mortified. She mentioned it was a must see, but also that it was a place best visited only once. Intriguing. Intriguing enough that one rainy Friday afternoon I got a small group of other students together and we headed over to the Kunstkamera, which is about a 25-minute walk from the university.
The majority of the museum is anthropological and ethnographic. Your journey starts in North America. Traditional clothing, costumes, relics, and weapons from different time periods of the location are all on display. The rooms wind down through the Americas, up through Africa and then through Central and finally East Asia.  You can learn how the historical inhabitants of these regions worked, lived, dressed, and played. Some of our favorite collections were the 15 very different types of arrows used in North America by just one tribe, the two white elephant statues from ancient China, and the Korean warrior with his ornate armor and gleaming sword.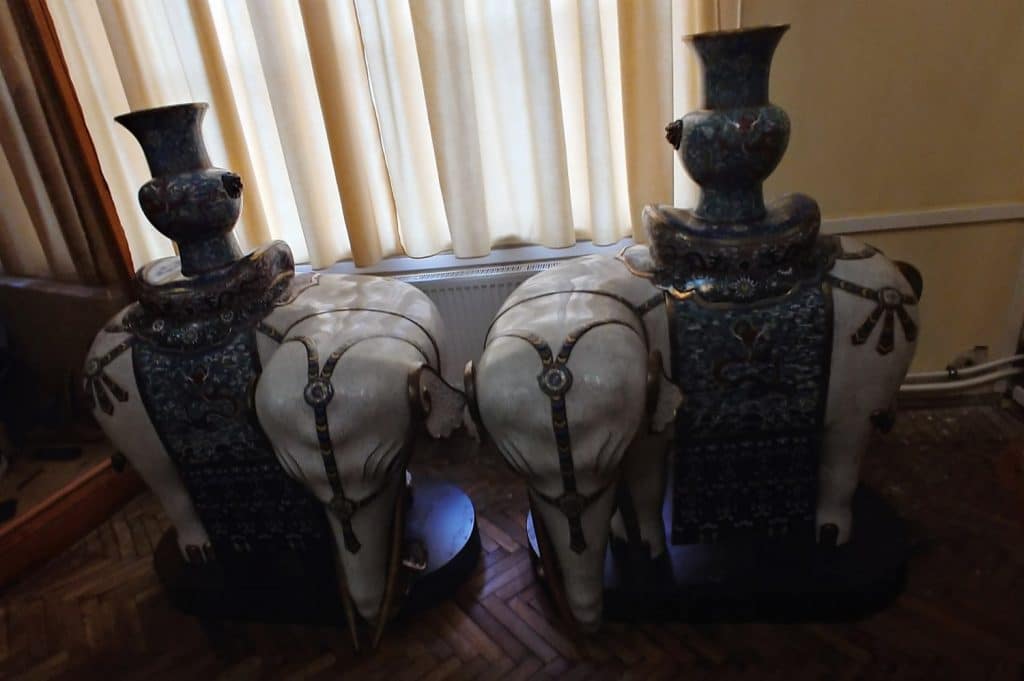 Having been to a few anthropological and ethnographic museums before, I mostly knew what to expect from the exhibits. However, reading the descriptions (available in both Russian and English) was just as interesting as seeing the pieces. To see what the Russian view on these cultures and peoples were in opposition to the American view was insightful.  One major difference I noticed immediately was how they spoke about Native American tribes and how they were oppressed and driven out. This is a discourse sometimes conveniently forgotten about in America. The anthropology is engaging and insightful, but as you enjoy your trip around the world, prepare for something you most certainly have not seen before.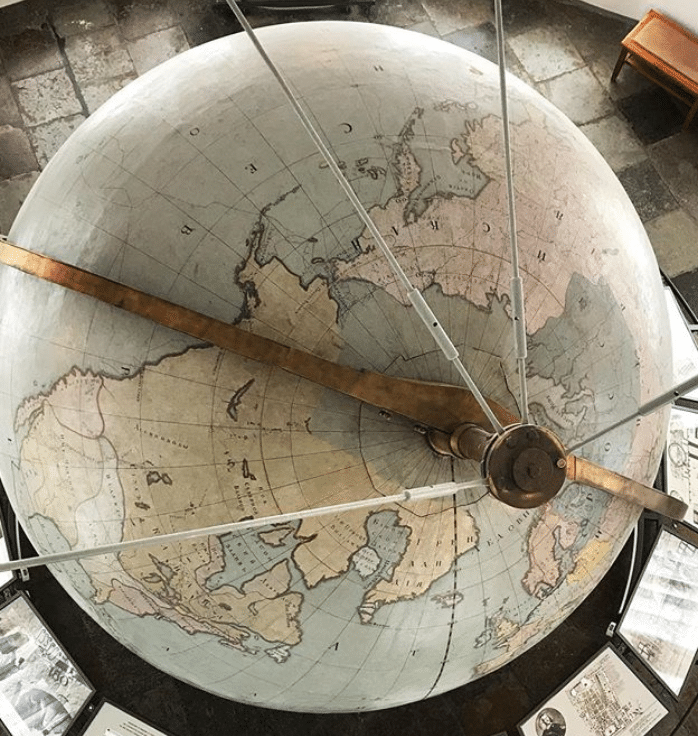 The main attraction at Kunstkamera is the scientific oddities collection.  In this room is a large collection of preserved physical specimens (human and other animals alike) with physical abnormalities. (I have not included pictures here because some people might find them upsetting, but you can easily find them online if you're so inclined.) Among other things, a visitor to this room will see animals and humans with two heads, over-sized body parts, and countless other unusual physical characteristics.
Peter The Great was an odd man, to say the least, and after scientists were done studying what had happened and why, he had them send the specimens over to put in his collection. This room is the result of his collecting. It is truly something that I would recommend seeing once, and only once, and makes the Kunstkamera worth the visit.
Kunstkamera – St. Petersburg Russia
Location: University Embankment, 3, Saint Petersburg, 199034
(directly across the bridge from the Hermitage)
Hours: 11AM – 7PM Tuesday-Sunday (closed Mondays)
Average visit time: 2 hours
Cost: 300 RUB ($4.75), or 100 RUB ($1.50) with Student ID
Website: kunstkamera.ru (In English: kunstkamera.ru/en)