Moscow's Theater Square is not only one of the most beautiful and popular squares, but also one of the oldest. There are three theatres in total that surround the square—the Bolshoi, the Maly, and the Russian Youth Theatres. At the beginning of the 19th century, the square was named Petrovskaya Square, after the nearby Petrovka Street. Initially, the square was divided into northern and southern sections and, according to the design of Joseph Bové, the architect who planned the square after the Fire of 1812, the southern section was supposed to be separate from the northern section and blend in smoothly with the old Kitay Gorod Wall.
This is essentially how the square has been preserved to this day. The most prominent building on the square is the Bolshoi Theatre, which the architects Joseph Bové and Andrei Mikhailov built on the site of the Petrovsky Theatre after it burned down in 1805. The Bolshoi Theatre was opened to the public on January 6, 1825. The theatre burned down again in 1853 and was rebuilt by Albert Kavos, who preserved the main stone walls and the famous colonnade. It was then that Peter Klodt van Jürgensburg installed the famous sculpture Apollo Leading the Quadriga.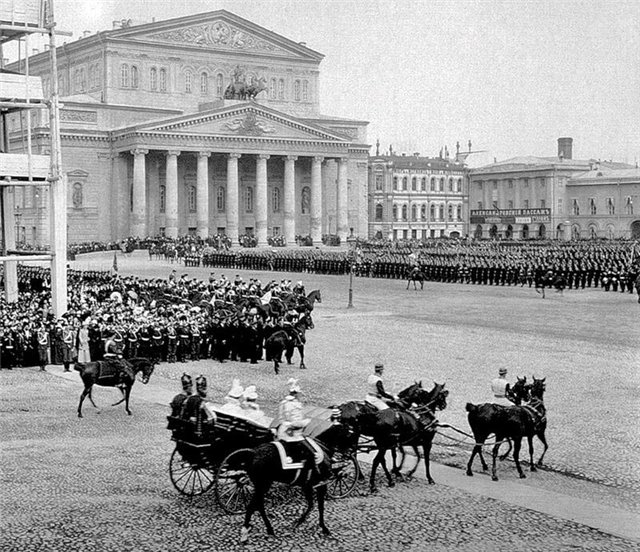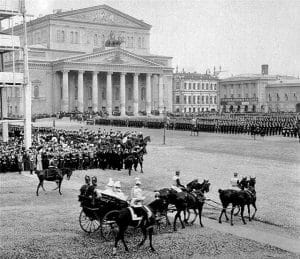 But now let's return to the Theater Square: for many years, the square in front of the Bolshoi Theatre was used for military purposes; parades and drill exercises were regularly held on the square. The square was separated from the theatre by posts and ropes and, during parades, temporary bleachers were erected. During the coronation of Emperor Nicholas II the theatre was lit from lights around the area and specially decorated.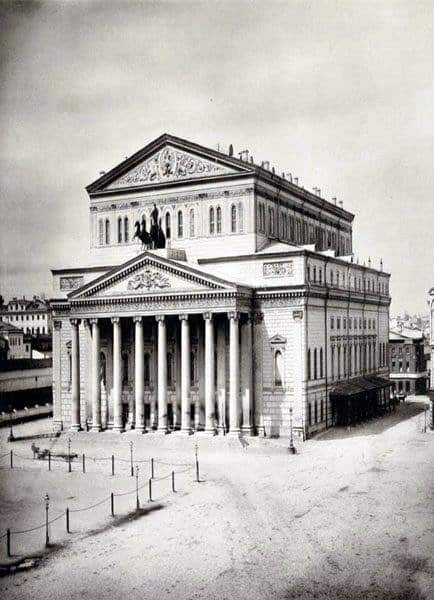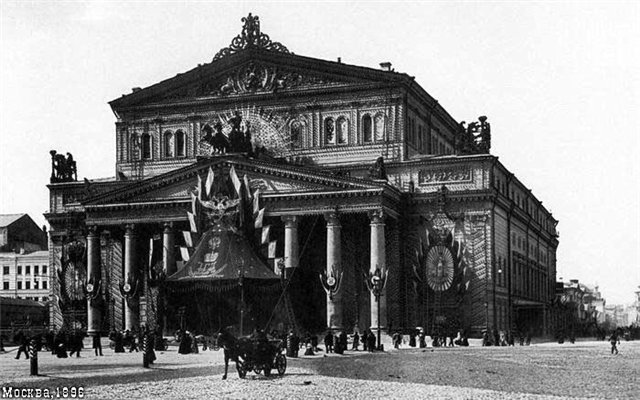 In 1910 Theater Square was transformed, broken into two squares: northern and southern. The main composition of the southern square was Ivan Vitali's fountain, which was built there in 1835 and decorated with allegorical figures representing Tragedy, Comedy, and Music. The fountain that currently stands in the northern square was built in 1949 during a renovation conducted by V.I. Dolganov.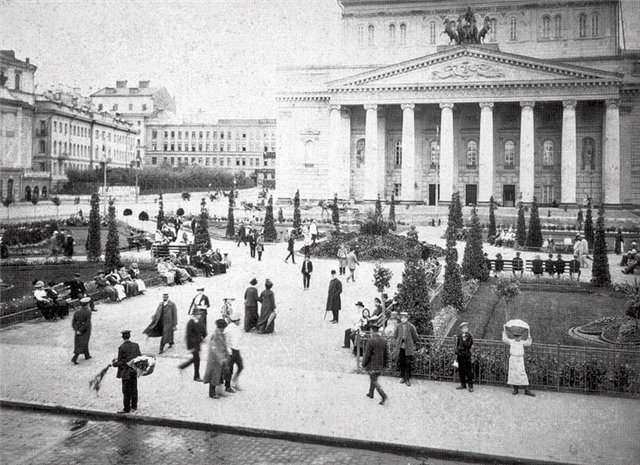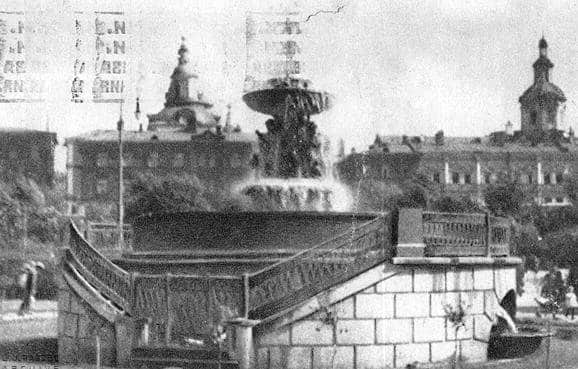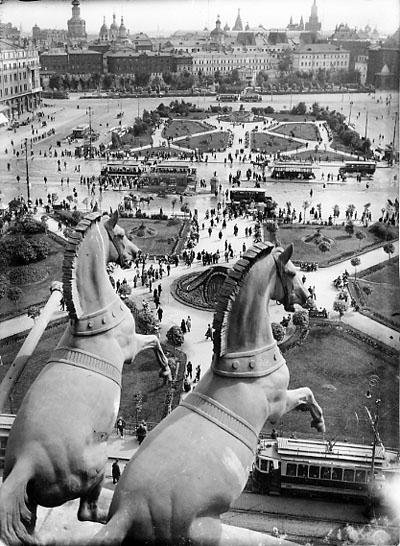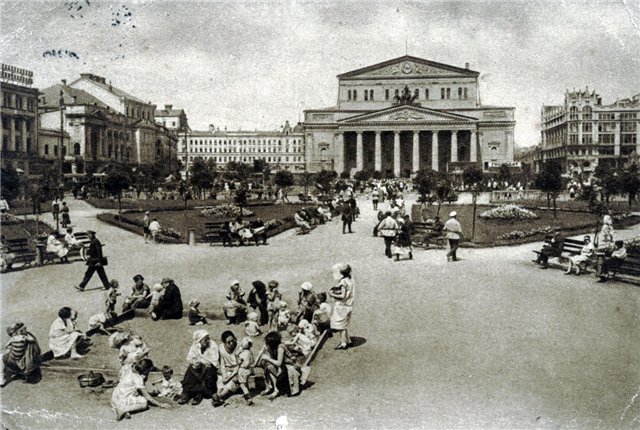 In 1904, tram tracks were laid in the area, which lead to busy traffic in the area. The trams had disappeared from the square by 1946.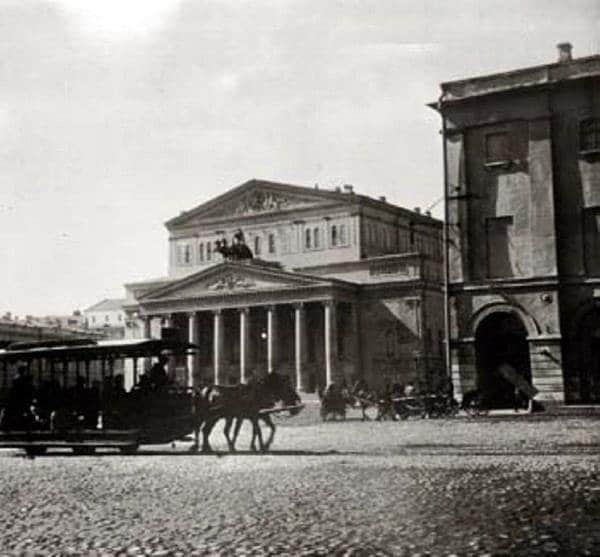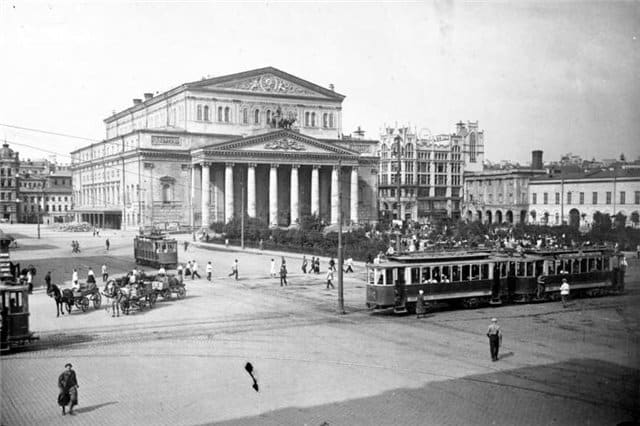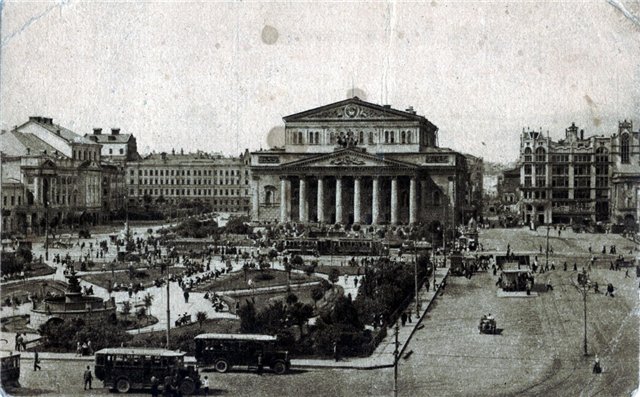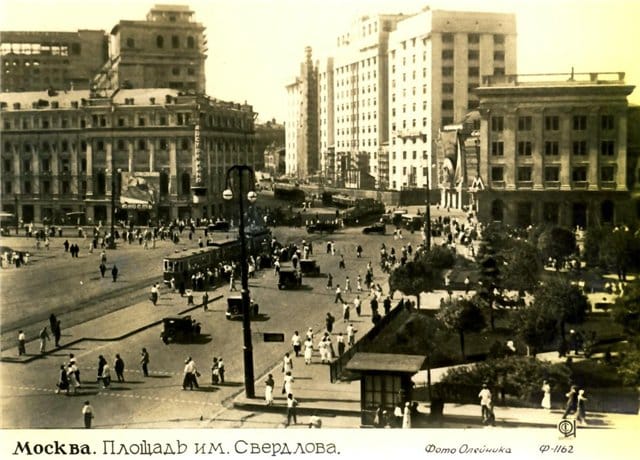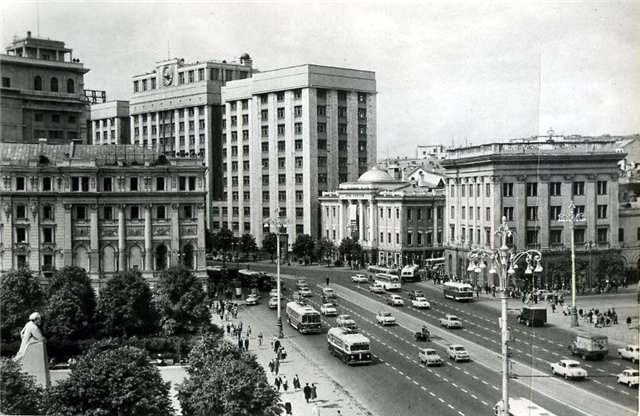 After the Revolution of 1919, a statue of the revolutionary Yakov Sverdlov was erected in Theater Square re and the square was renamed in his honor. In 1991 the statue was torn down and Sverdlov Square once again became Theater Square. It was here in 1920 that Lev Kerbel made a statue of Karl Marx, though it was only in 1961 that the statue was actually installed in the square. The southern square was destroyed in 1934 and rebuilt yet again in 1949 in the original location. These were the square's metamorphoses, familiar as they may be in the city of Moscow. The only thing that is constant is change.