The Museum of Soviet Arcade Games (Музей советских игровых автоматов) is a private museum founded by friends Alexander Stakhanov, Alexander Vugman and Maxim Pinigin in 2007. Initially open only by reservation on Wednesdays, the museum has since expanded to two branches in Moscow and St. Petersburg, and boasts over 50 machines in each location.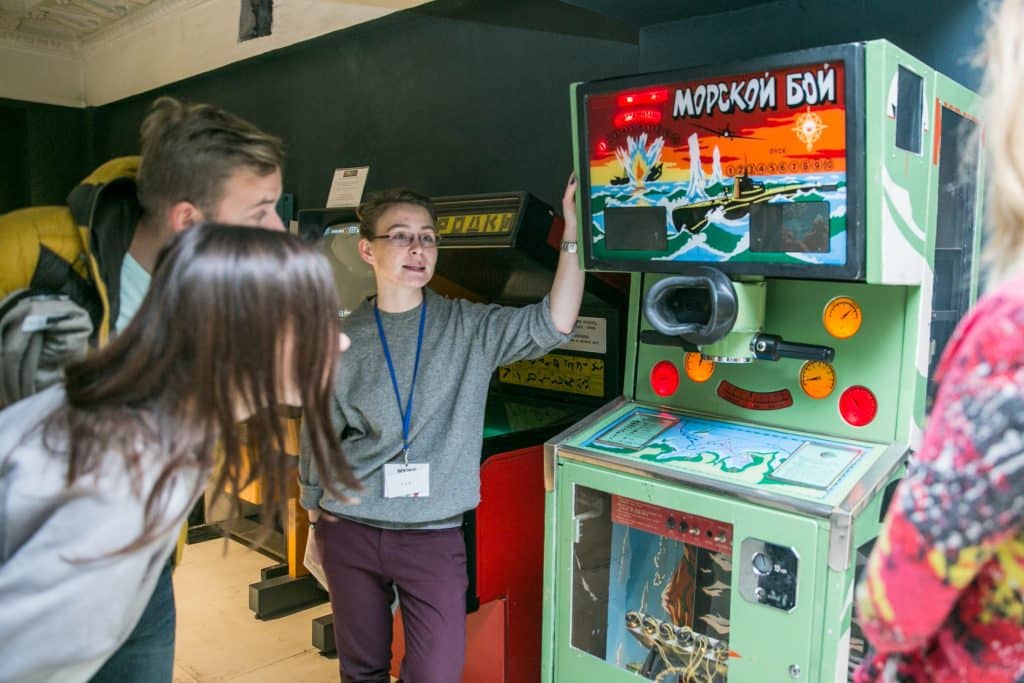 At first, the trio simply wanted to find a functioning Sea Battle (Морской бой; a classic Soviet arcade game) unit for their apartment. Although they searched everywhere, from abandoned pioneer camps and cultural centers to cinemas and parks, they only found non-functioning machines. After rescuing a few of these that were destined for a landfill, the friends set up a repair shop in Pinigin's grandfather's garage and scoured the former Soviet Union for more parts.
During their travels, they met people from all ages and backgrounds that shared their nostalgia for Soviet games. They also learned that following the dissolution of the Soviet Union, many of the machines were gutted to repurpose their parts–few, if any, intact machines remained. Further still, the machines were primarily produced by military facilities otherwise engaged in manufacturing electronics for nuclear testing and weapons, largely because these facilities were among the only places at the time with the capacity to engineer them. This meant that, as the Soviet Union fell in 1991, many of the manuals were destroyed; the facilities dumped nearly all their documents to prevent them from falling into the wrong hands in the power vacuum that followed. Although the CIA was prevented from stealing Soviet arcade secrets, this has caused a major headache for anyone interested in restoring them.
The group of friends eventually started putting many other machines together, and, having found that there is a demand by other fans to see these restored machines, the trio decided to open their own arcade.
They approached their alma mater, Moscow Polytechnic University, and rented one of the school's defunct bomb shelters. They opened their first museum there 2007 with 37 arcade machines. They quickly began earning 5,000 rubles (just under $150 at the time) per day.
The museum expanded to St. Petersburg in 2010, opening a branch in the former Rot Front candy factory. "Nowadays," their website claims, the museum has "over 40 units, including the working ones!" But not all the non-working ones are marked (particularly the rides), so beware of machines that simply eat your money!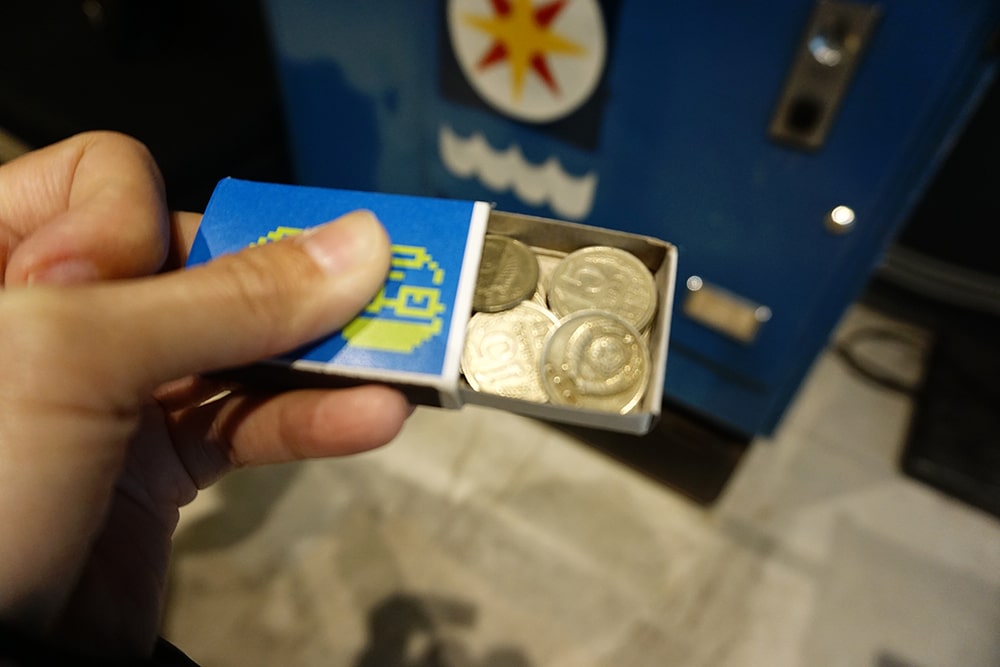 Every game costs 15 kopecks to play, and the Soviet machines have a mechanism that first weighs coin, then flips it to test to velocity – only authentic Soviet coins will flip at exactly the right speed, so no counterfeits or modern coins are accepted. Each patron is given a bundle of authentic coins when they pay for admission.
One of the most popular games, Sea Battle, is well-represented in the arcade hall with no fewer than five working units. The player peers through a periscope, as in a submarine, and is given seven torpedoes to sink seven enemy ships. Other popular games include other shooters like Sniper-2 (Снайпер-2), where you are given one minute to successfully hit 30 targets with a light-sensitive rifle. Winter Hunt (Зимняя охота) and Safari (Сафари) both follow a similar premise.
As opposed to many Western games of the same era, the Soviet games tend not to employ fantastical creatures or elaborate gameplay. They're remarkably simple yet deceptively difficult. The games, designed to develop hand-eye coordination, strength, reaction speed, and logical, focused thinking, were influenced by military training to produce more militarily adept citizens.  In the spirit of Marxist ideology, the games were not programmed to include a high-score list. If you completed the game successfully, you were simply rewarded with a free game.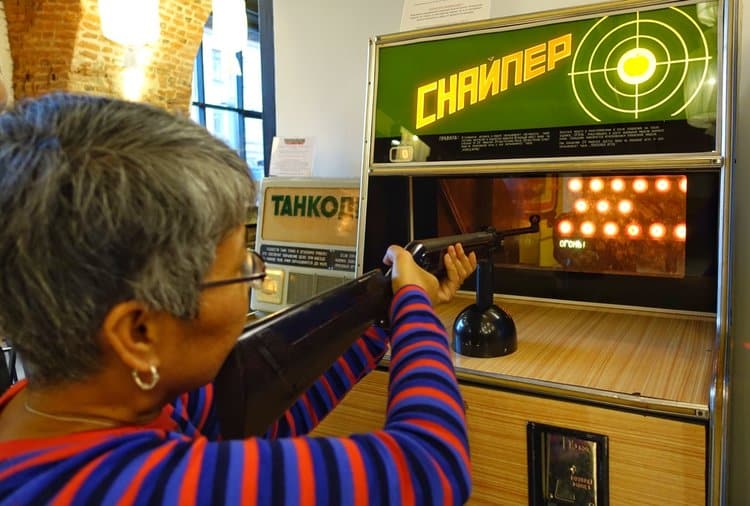 Games are distributed across two stories at the Moscow location, with many of the most iconic on the ground floor. Upstairs, you can also find classics such as Basketball (Баскетбол), in which you press buttons that correspond with numbered air holes to shoot your "basketball" (a ping pong ball) in your enemy's net.
You'll also find games based on Russian culture. Gorodki (Городки) is an ancient Russian game. It's arcade version requires you to fling electronic sticks at moving structures. Turnip (Репка) is classic strength tester based on a famous Russian nursery rhyme. Hidden in an inconspicuous corner we found a game not unlike streetfighter that featured at cat. Although the cat was adorable (and one of the only non-humanoid protagonists in the arcade) the game was almost impossible.
In total, of the 90 different Soviet arcade games that were ever produced, the museum claims to have found about two-thirds. Some are still waiting to be fixed. As far as one of my personal favorites, Sniper-2, is concerned, the museum claims to own 85 percent of the world's remaining supply of the discontinued light bulbs that make the game work. Despite their scarcity, however, the games are left in the open for everyone to play and enjoy – not admired from behind glass windows.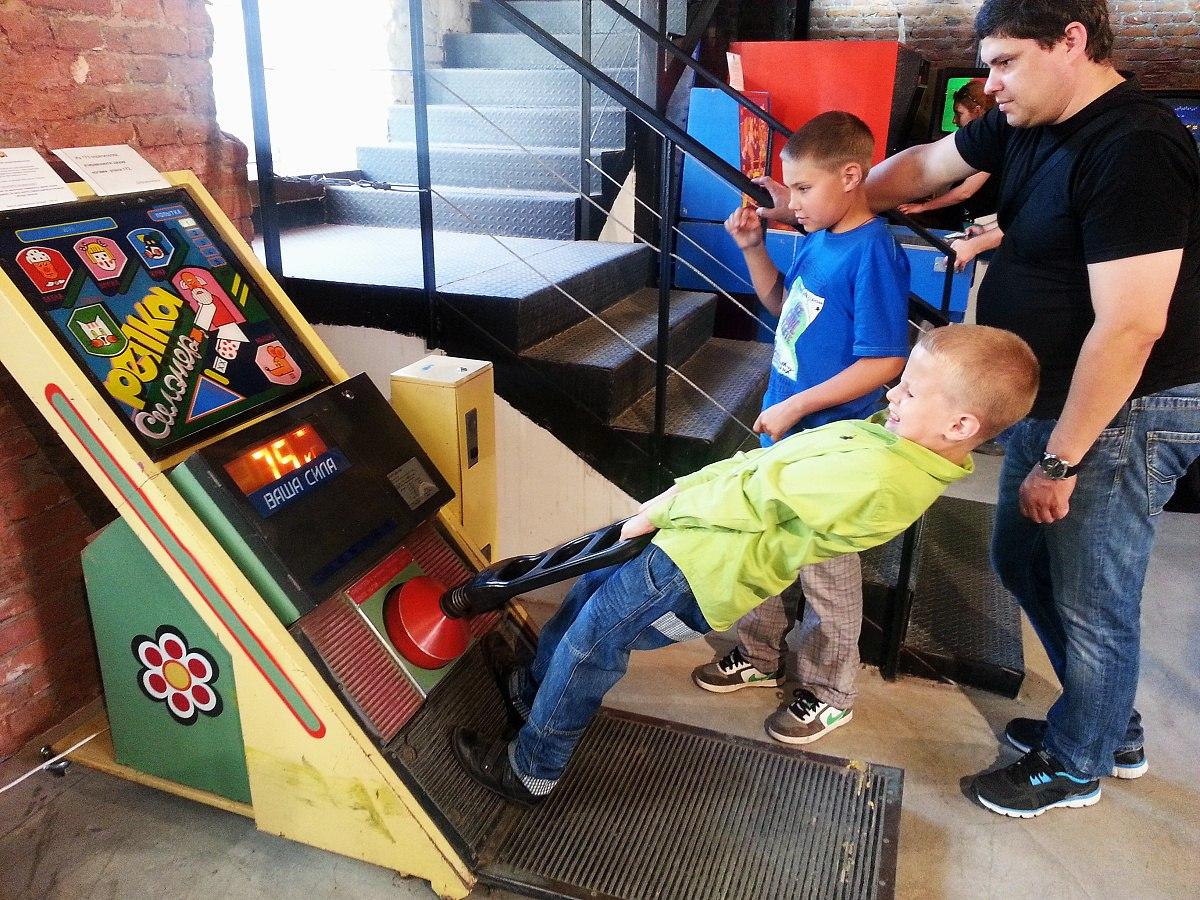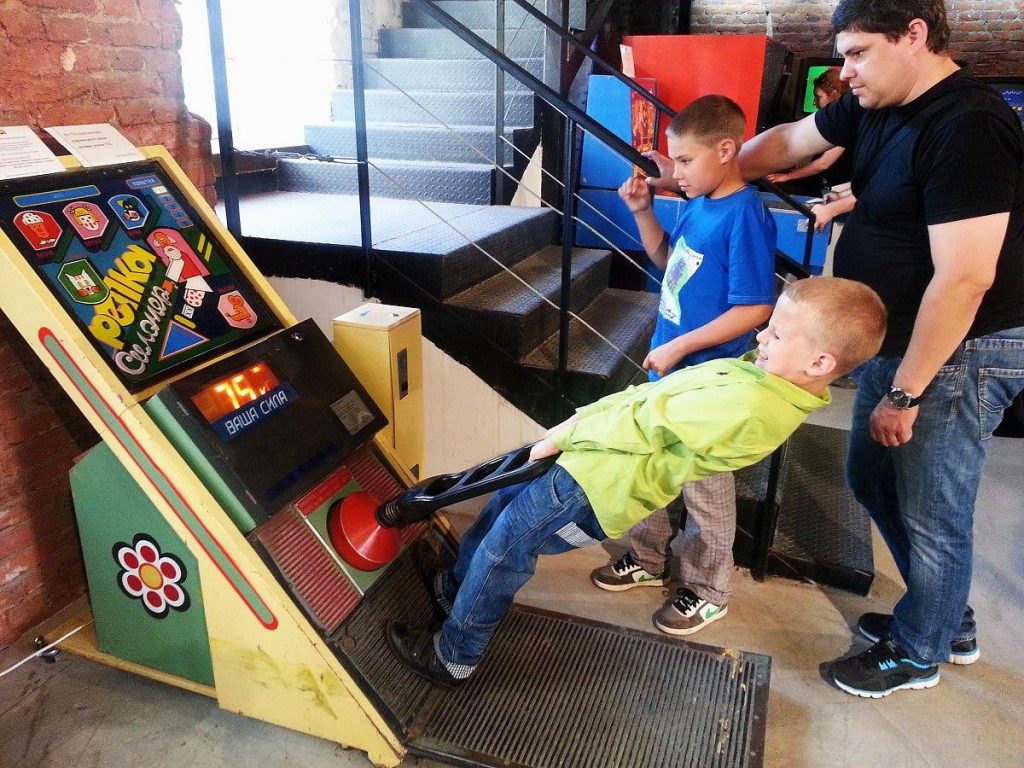 On the cool, rainy Saturday evening a friend and I stopped by the Moscow location, we found children and adults from across the spectrum playing the games: parents with small children, teenagers on dates, other foreigners and working professionals out with their friends. The museum draws on nostalgia from the older generation and curiosity from the younger, creating as close to an authentic Soviet arcade experience as you'll ever find.
The Museum of Soviet Arcade Games
Moscow – Kuznetsky Most, 12
11:00 to 21:00
St. Petersburg – Konyushennaya Square, Building 2, letter B
11:00 to 20:00
450 rubles, includes game play
website