My expectations of what I'd receive from my time in Poland were beyond exceeded. I never thought that such a trip, especially one that was only a summer, would change my life and my outlook on life so drastically.
Academically, I have become a better student. Having the opportunity to work and study under Dr. Zylund, Dr. Kozlowski, and Dr. Richie with the Security and Society program at Collegium Civitas was incredible. What I learned from them was more than I could have ever learned from a textbook. They brought in Polish underground army veterans as well as Holocaust survivors to speak with us. Scholars came and spoke to my small class, and because of the size of the class, I felt as if I was getting a one-on-one special treatment. All of my professors made the history come alive. Their knowledge cannot be matched.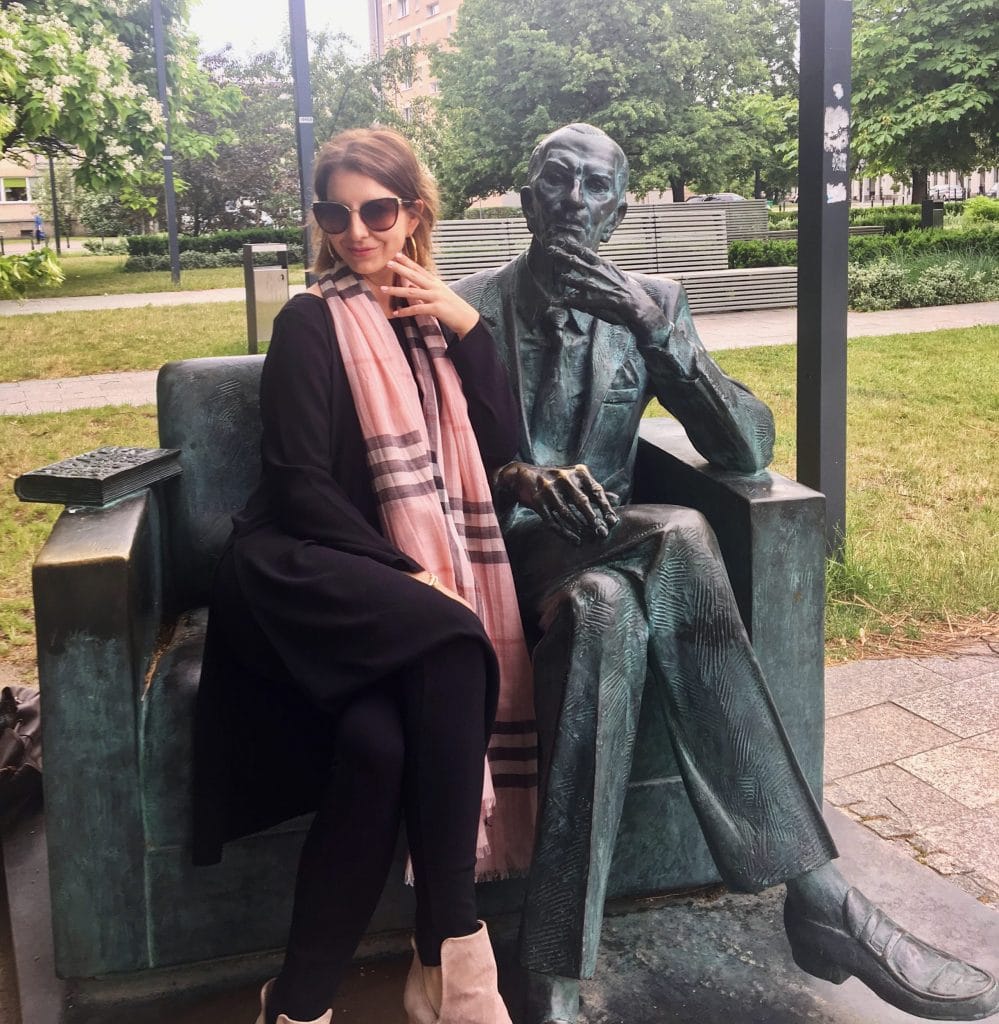 Professionally, I feel as if I am much more an asset to not only to the museum where I'm employed here in America, but more of an asset to future guests of the museum. What I learned through the Jewish Heritage course, one of the options for study with the program I took at Collegium Civitas, paired with my internship at POLIN Museum, has molded me into a better historian and employee. Getting the opportunity to work at the POLIN Museum, voted best European museum in 2016, was a dream come true. From the actual content presented in the museum to the way the museum is structured and ran, I learned so much and now have a better background and knowledge in museum studies.
Personally, however, is where I feel I grew the most while living, studying, and working in Poland. I was completely taken out of my comfort zone the moment I landed in Warsaw, yet I immediately found my "place" there. I realized what a fast paced life I had been living, never taking a moment to even look around. I've been spoiled by simple conveniences, but while in Warsaw, I was able to appreciate the simplicity of life. I thoroughly loved walking to the market and carrying my groceries. Even when it rained, I enjoyed walking through Krazienski Park on my way to work. I stopped to enjoy a coffee with a friend or coworker instead of rushing to sit at my desk.
I learned to communicate with people who spoke no English. I figured out how the metro system works! (We do not have such in Louisiana!) I immersed myself into the culture and the people and the places, and I am a better person for it. The friendships I have made, the people I met, the experiences I had – all of these things I will carry with me for the rest of my life. I love Poland, and it will always have a special place in my heart.
Now that I'm back home in Louisiana, I find myself telling guests of my museum or friends and family members or anyone that'll listen to please visit Poland. Fall in love with that special place and its people, its culture, its food, and its history. I'm a better student, a better historian, a better employee, and a better person because of the opportunity SRAS, Collegium Civitas, and the POLIN Museum gave me.