Saint Petersburg has been called home for several renowned artists and musicians, including figures in classical music. Admirers of Russian opera and orchestra should pay a visit to the apartment museum of Nikolai Rimsky-Korsakov, a prolific composer and member of the "Russian Five." This nationalistic group of 19th century composers, which included Mily Balakirev, Modest Mussorgsky, Alexander Borodin, César Cui, and Nikolai Rimsky-Korsakov, greatly contributed to the musical legacy of Russia. Rimsky-Korsakov (1844-1908) lived in this apartment during the final part of his life and composed over two-thirds of his operas here.
Located just south of the Fontanka River, the memorial apartment museum serves to preserve the memory and many original artifacts of the composer. The outer building requires a security code, but it is noted near the keypad. Once inside the apartment building, visitors can hear excerpts from his music and see colorful printed boards hung on the walls, depicting characters from his operas. Similarly, inside, there are original opera costumes on display. The combined effect conveys a sense of grandeur and warmness and is something other apartment museums do not generally do, but something from which they could benefit. In the ticket office, visitors must check their bags in the coatroom and wear booties over their shoes to protect the original floors, which creak with each step. Photography, without flash, is allowed for a small fee. Audio guides are available for purchase and help make the museum more accessible. Museum attendants, too, offer some guidance (in Russian) and are quite friendly, even suggesting angles from which to photograph rooms, paintings, and so on.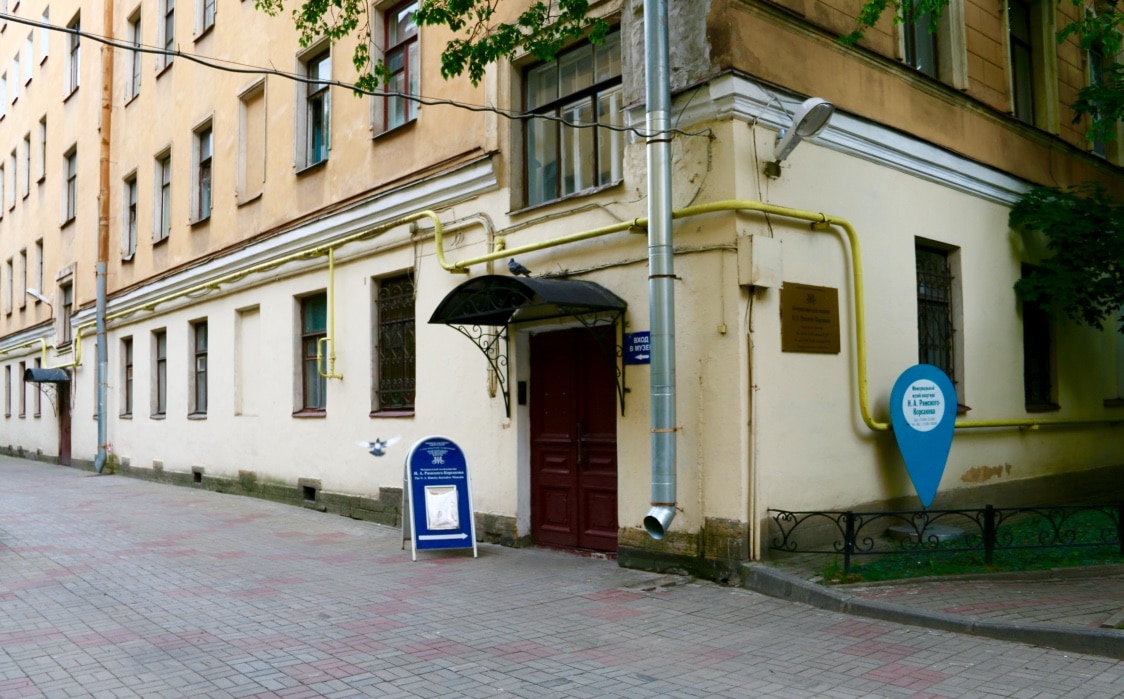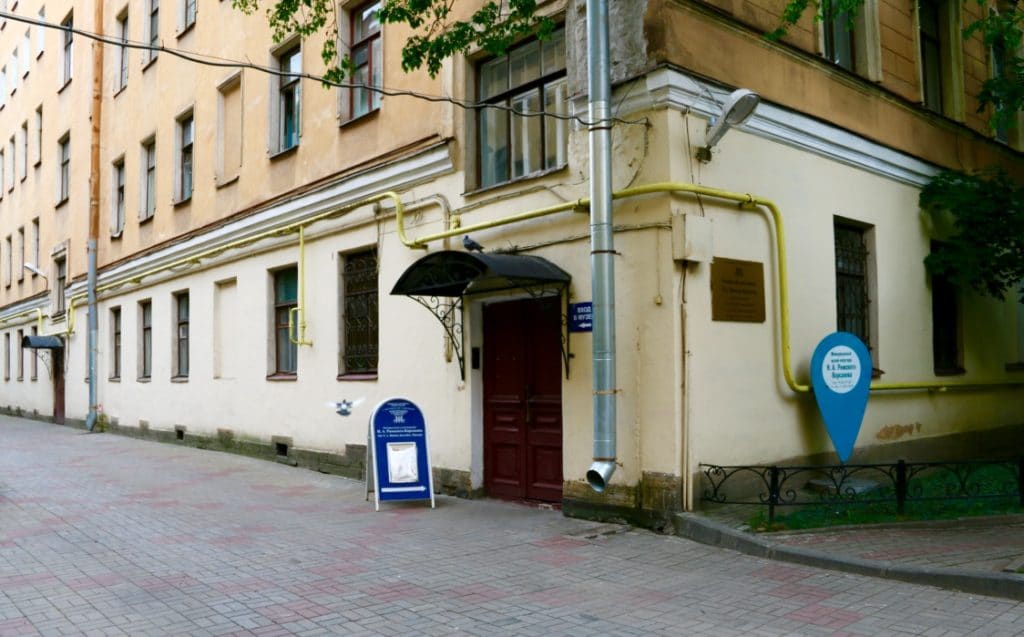 Rimsky-Korsakov was a member of the Imperial Russian Navy, having been inspired to join by his brother, who thought it would provide Nikolai with a secure job. Rimsky-Korsakov always had a fascination with the sea, and this fascination appears periodically throughout his works. However, perhaps unsurprisingly, the navy was not the right place for Rimksy-Korsakov, and soon after joining he became the Inspector of Naval Bands, a position he enjoyed greatly. Here, he was able to compose, select repertoire, travel, teach, and oversee the bands.
Interestingly, Rimsky-Korsakov did not have formal musical training, but relied on his musical intuition and advise from contemporary Pyotr Ilyich Tchaikovsky. After retiring from the navy, Rimsky-Korsakov enrolled in the Saint Petersburg Conservatory and later became a teacher there, studying formal music theory and composition, and even revising many of his earlier works in the spirit of self-improvement. He taught Igor Stravinsky and Alexander Glazunov, among others, and he remained with the school for 37 years. His compositions are rooted in folk music and Slavic traditions, academic training and instinct, lavishness and scarceness – contradictions that make up the essential "Russianness" of his music. Some of his most famous works, however, borrow from Oriental themes – the symphonic suites Scheherazade and Antar, in particular.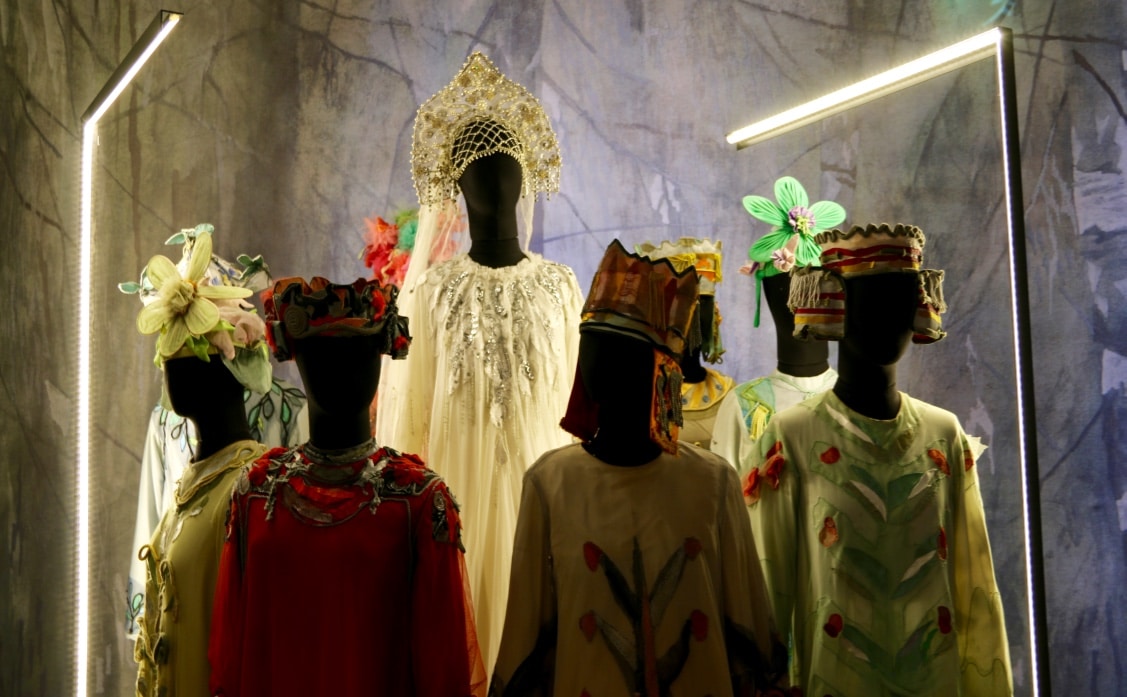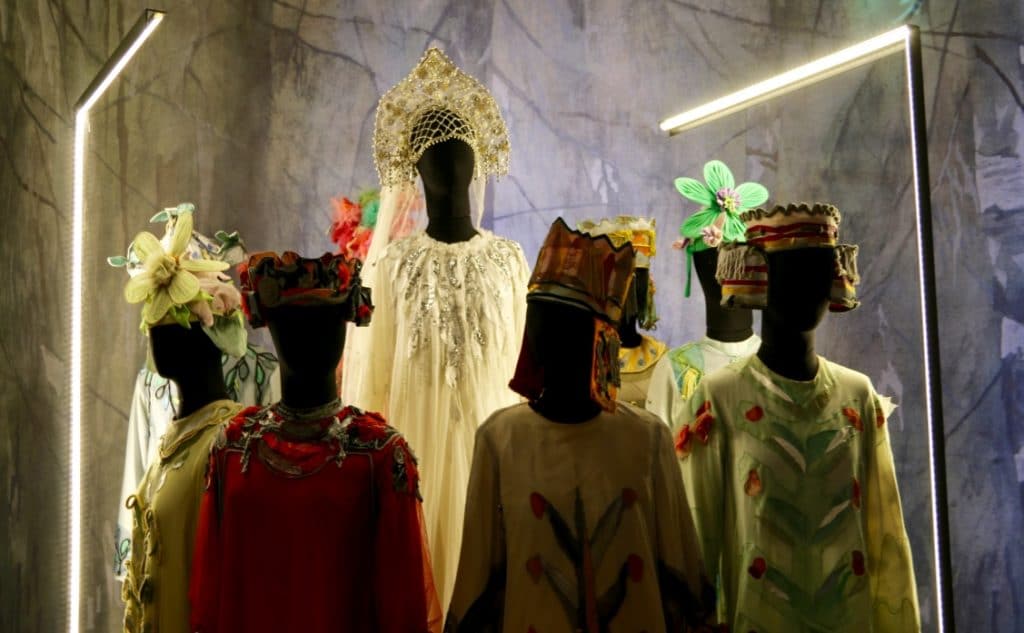 The museum makes use of a variety of display modes, including historical documents and certificates, original manuscripts, unique items, furniture, paintings, musical instruments, opera costumes, and plants. The tour consists of Rimsky-Korsakov's entryway, study, drawing room, kitchen, and small recital hall. In the kitchen, which was set the way it was during his lifetime, including table settings and a number of family portraits on the wall, the audio guide notes that he was a strong smoker, going through close to 75 cigarettes a day. He never smoked before breakfast, though, and considered the first smoke of the day a real treat.
On his desk, there is a striking dragon-shaped ashtray, a small detail of his life that does not make itself present in his music, but nevertheless has a strong effect on the room. After breakfast, Rimsky-Korsakov would sit down at his piano and find the chord for the day's composing. Then, he went to the study and wrote without the aid of a piano, allowing him to compose anywhere he wished, even when there was no piano in sight.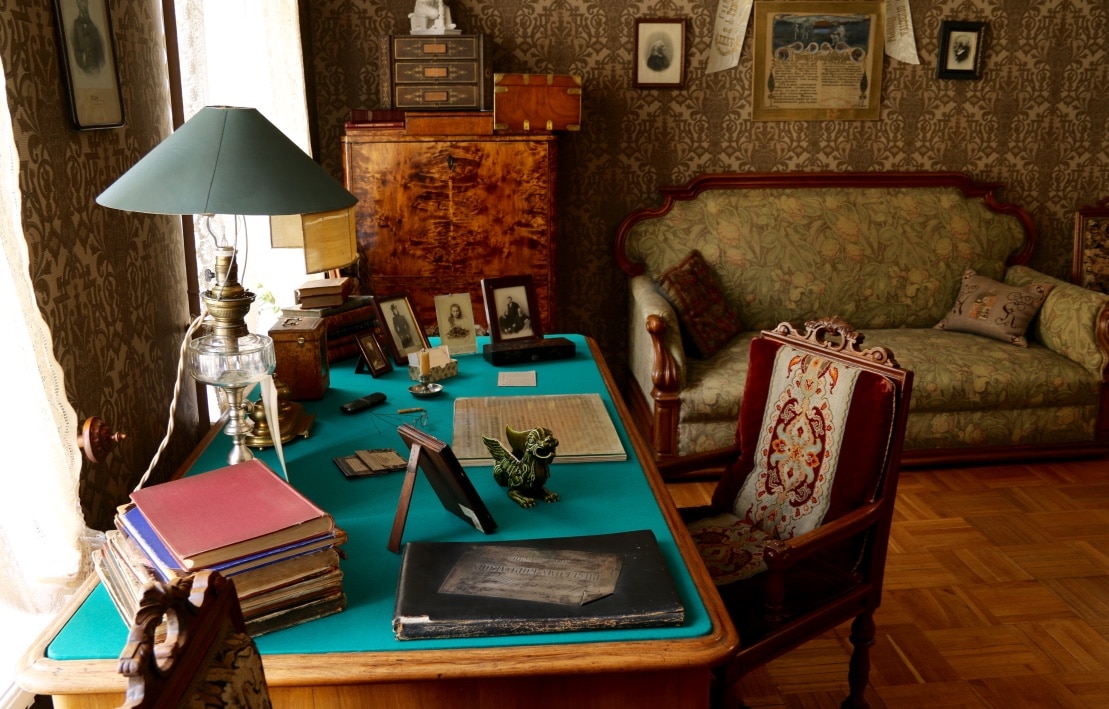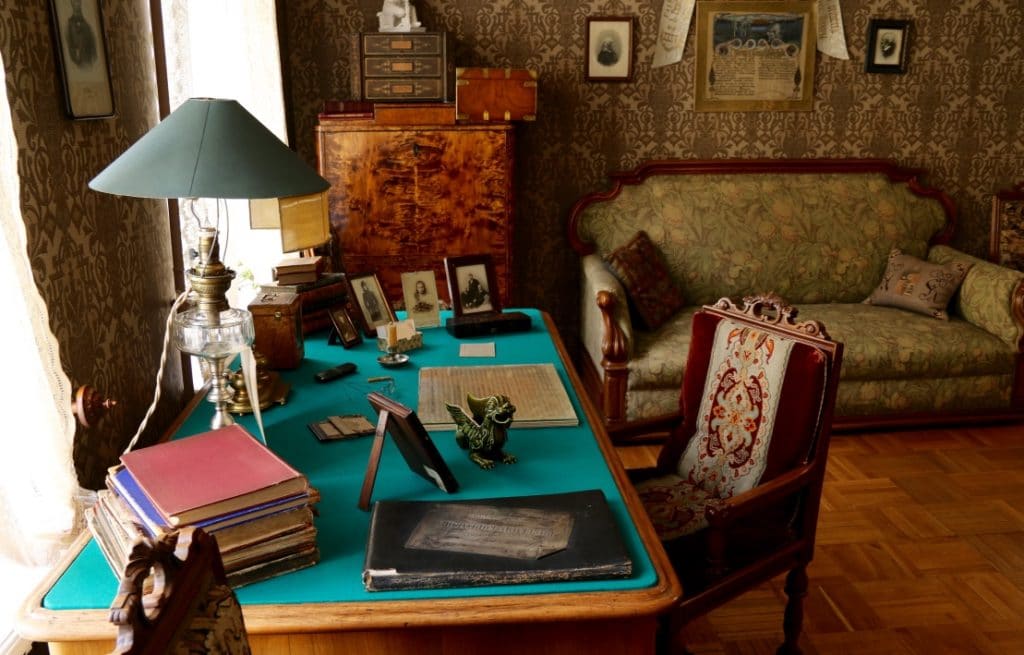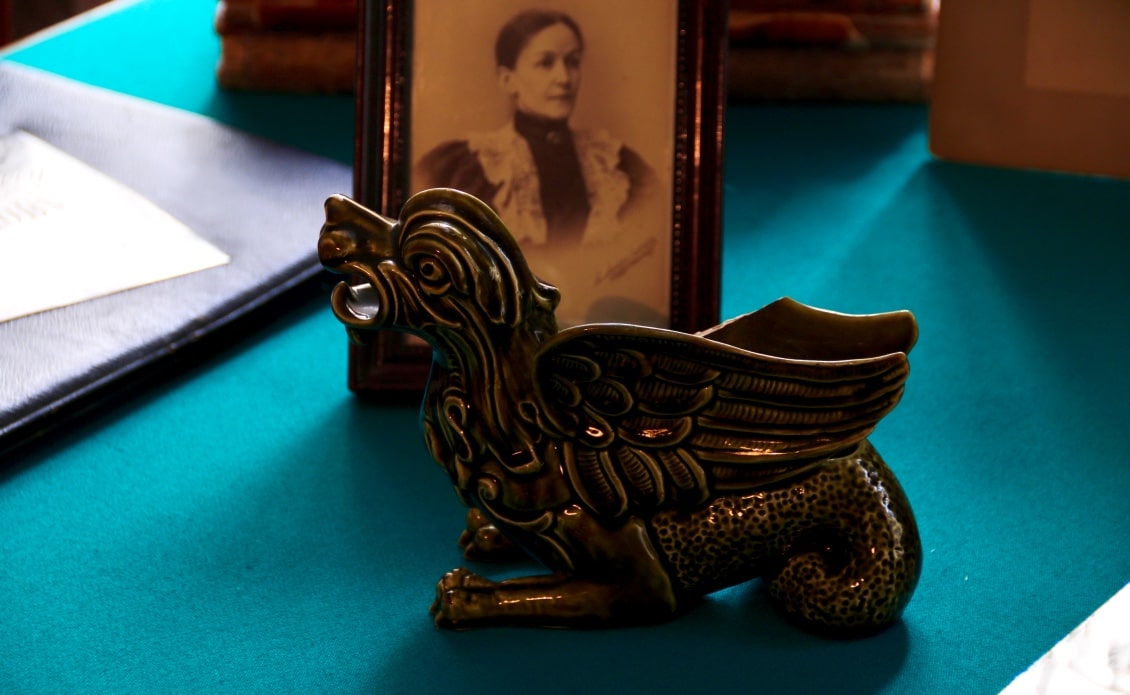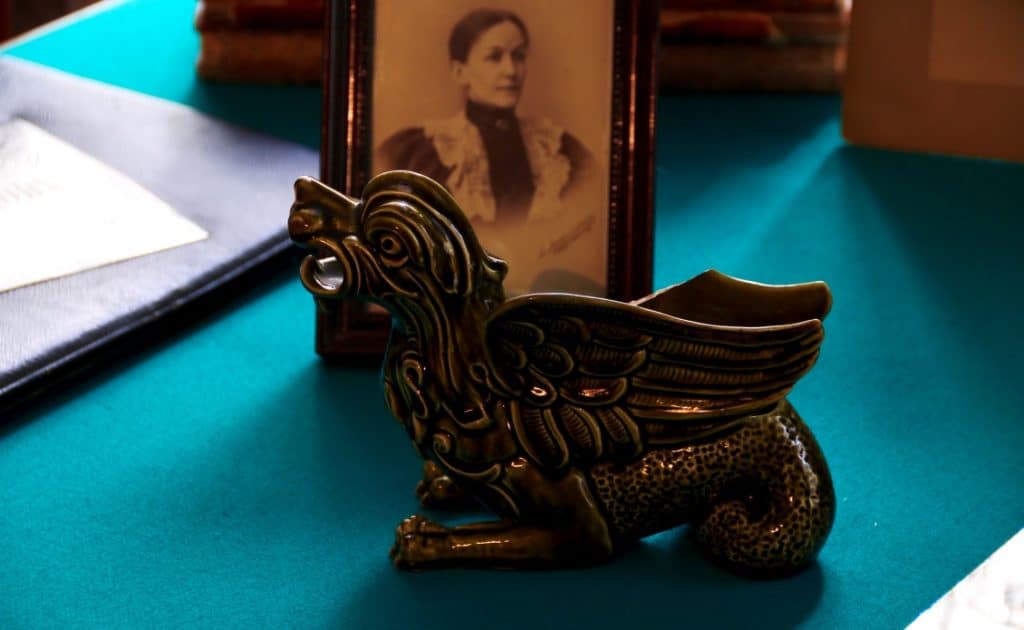 In the study, there is a small portrait of the celebrated writer Leo Tolstoy. Rimsky-Korsakov's wife was very fond of the author and helped set up a meeting between the two geniuses. However, Rimsky-Korsakov and Tolstoy did not get along at all and the meeting ended shortly after it started. Elsewhere in the room are Rimsky-Korsakov's glasses, which he wore all day long and sometimes to bed by mistake. In the nearby drawing room is his piano, perhaps the most obvious and exciting feature of the museum. Many famous musicians and composers, including Glazunov, Rachmaninoff, Lyudov, Scriabin, Stravinsky, and more, touched these very piano keys. Chaliapin, Repin, Vrubel, and others also made an appearance. Rimsky-Korsakov held gatherings at his home every odd Wednesday of the month, artistic gatherings that call to mind the salons in Paris. The soft lighting, original furniture, opened manuscripts, and green plants give the room a comfortable, inviting atmosphere.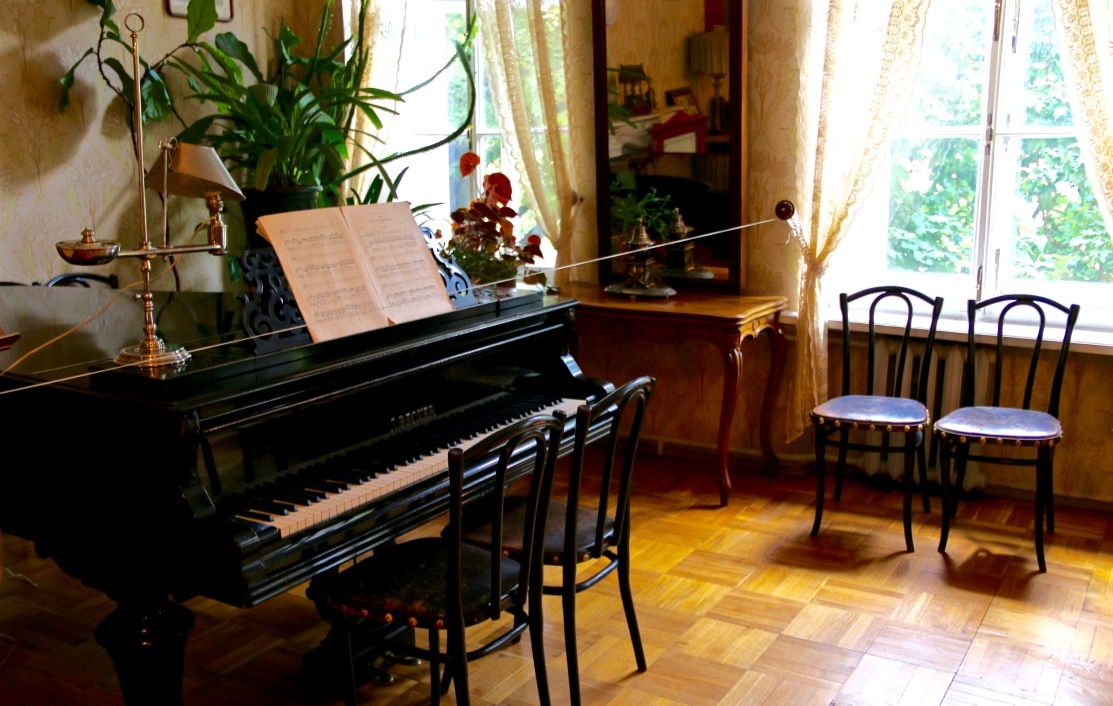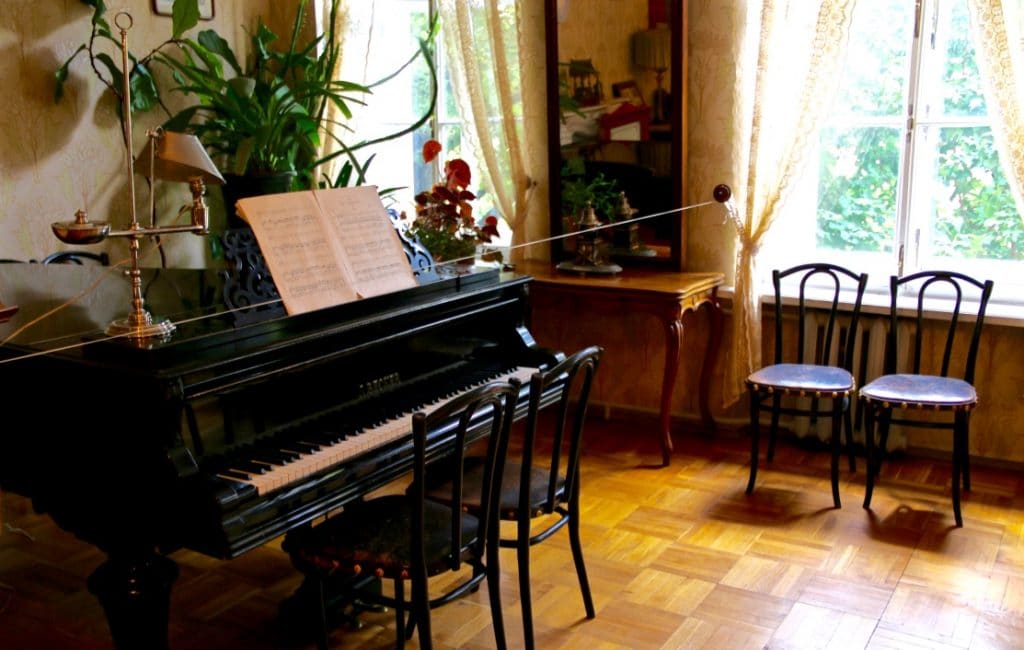 Saint Petersburg has several memorial apartment museums that invite visitors to pay homage or learn more about a famous resident. Touring their intimate spaces gives visitors a better understanding of who these talented individuals were, how they conducted their private lives, and what idiosyncrasies they had. Although biographies may try to do the same, it is more vivid to witness their artifacts and experience their homes in person.
Rimsky-Korsakov Memorial Apartment Museum
28, Zagorodny Prospekt, St. Petersburg
Hours: Wednesday – Sunday, 11:00am-6:00pm
Admission: 100 rubles, audio guide: 100 rubles, photos: 100 rubles
Website