The State Historical Museum, located in the center of Moscow between Red and Manege Squares, was founded in 1872. It features exhibits concerning the Russian territory from the prehistoric ages until the end of the Romanov dynasty. I took a guided English-language tour of this museum through Bridge to Moscow. Although I paid 150 rubles to enter the museum, this particular tour was free (tips are always appreciated) and very informative.
Each hall, much like an imperial palace, has different dimensions and is illustrated to represent various places of historical and religious significance in Russia. Though the pictures are largely just background noise, the Historical Museum opens with a dramatic foyer decorated in the style of St. Basil's Cathedral. Family-tree portraits outlining the genealogy of Russian tsars adorn the ceiling, and you really must crane your neck to get a good look. It's impressive (as intended), but the tsars are completely out of reach. It almost feels as if they portraits are even judging me. The museum is separated into two floors: before and after Peter the Great, and it ends right before the revolution.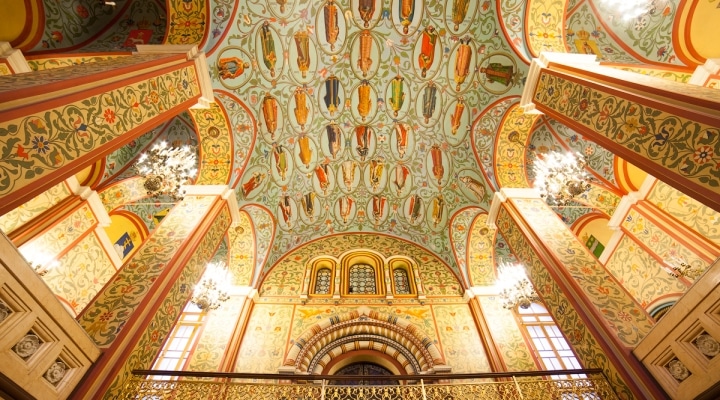 After leaving the entry hall you navigate through several "pre-Russian" history halls featuring fossils, prehistoric boats (including the biggest ever discovered), tools, and pottery.  Only then does Russian history begin – with Kyiv, followed by exhibitions on the culturally (and tangibly) rich Veliky Novgorod, the center of trade, literacy, democracy and Orthodoxy between the 11th and 15th centuries, the Mongol invasions and rise of Moscovy.  In all, the first floor is curated to make one feel that Russian history is long, extensive, rich and – if not supreme, certainly resilient.
Social divisions become more pronounced on the second floor. Compared to the opulence of noble life, artifacts from the peasantry have hardly changed from the times of Veliky Novgorod. Not unlike within Russian history, common and noble artifacts are rarely found in the same room – and if they are, the noble artifacts so brilliantly outshine the commoner's objects that you barely notice the latter.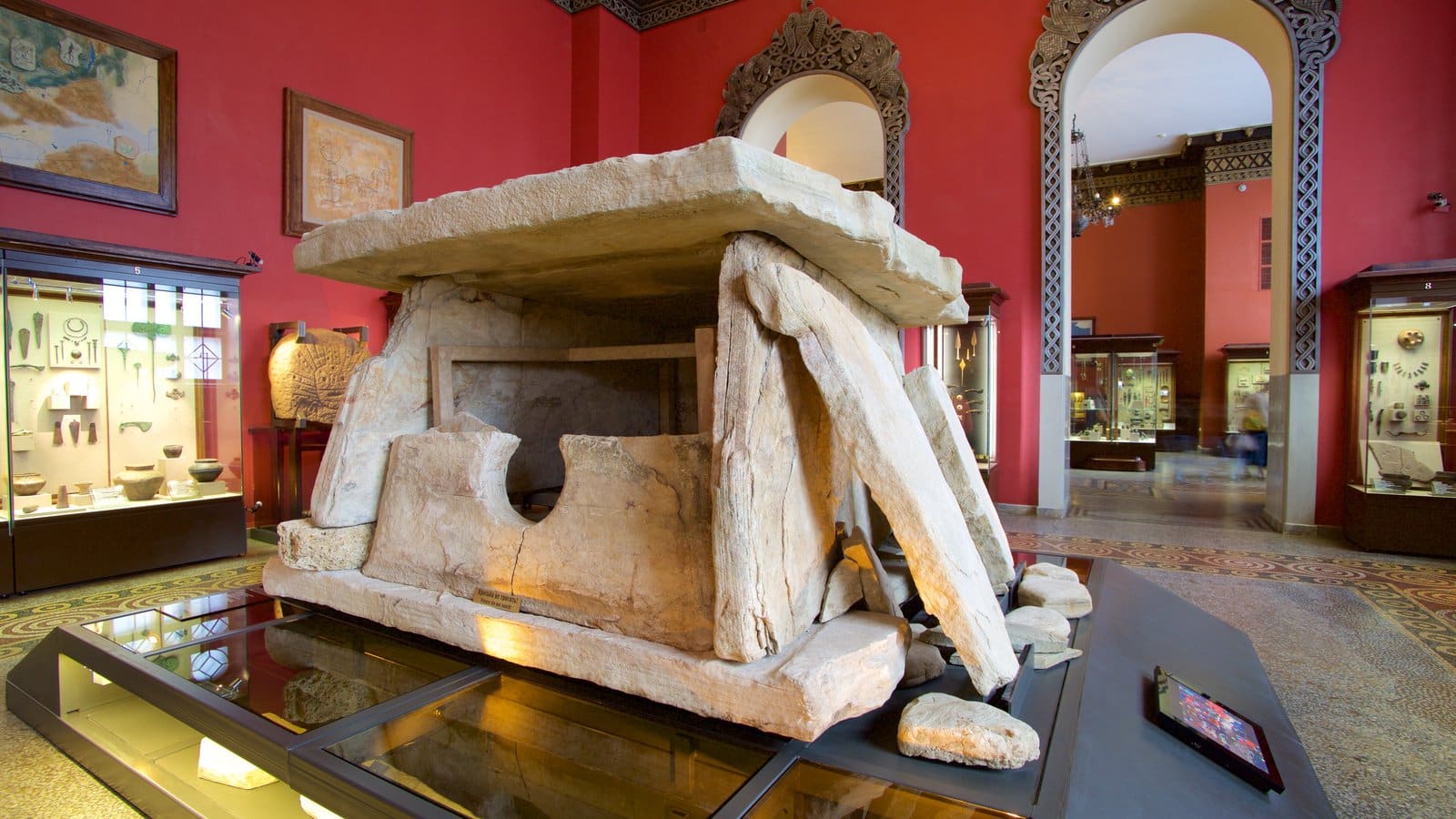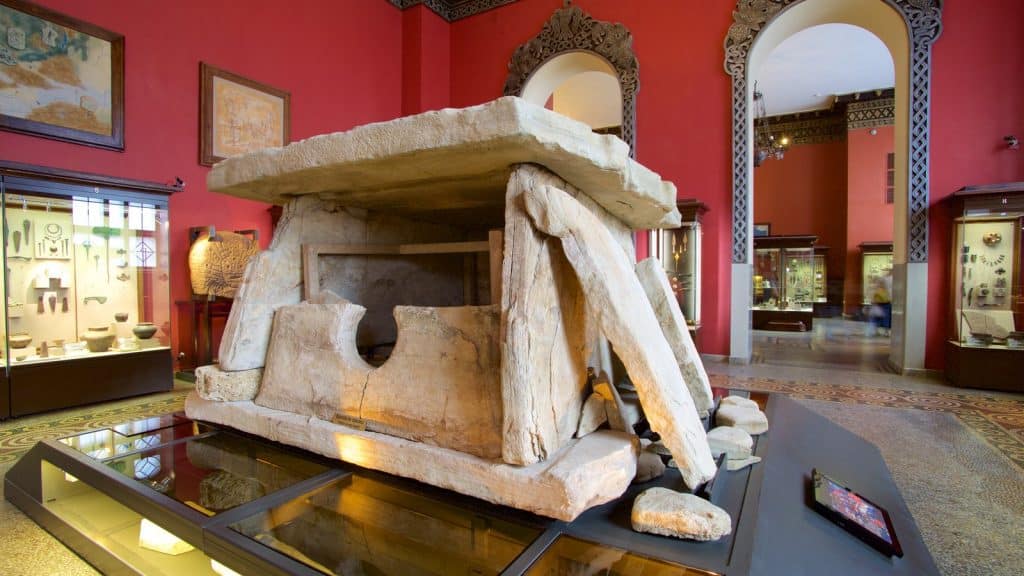 Although the museum doesn't directly touch on politics, it's impossible to entirely separate politics from culture. Through clothes, daily objects and tools you can catch a glimpse into daily life that helps you understand how revolution swept Russia during the 20th century. Once the Bolsheviks took power, many private collectors gave their artifacts to the State Historical Museum in hopes of retrieving them after the new government collapsed. In this way, the museum owes much of its collection to the start of the Soviet period, and it's ironic that the museum ends its historical focus at the time its collections were "donated."
In all, the State Historical Museum houses many unique and informative artifacts that you're unlikely to find elsewhere – right in the Kremlin's backyard. Especially if you land a tour with a Bridge to Moscow guide, definitely take a couple hours to explore this fascinating museum.
State Historical Museum of Russia
Red Square 1, Moskva 109012
Sun – Thurs: 10:00-18:00
Fri – Sat: 10:00-21:00
Closed every Tuesday from Oct. 1 – May 31
Closed first Tuesday of the month from June 1 – Sept 30
400 rubles
(150 with student ID, free with student ID on the last Sunday of every month)
Website