Irkutsk, far from Moscow at the other end of the vast Russian empire, was once a major exile destination for dissident aristocrats and intellectuals. Because of this, it grew into a center of culture and learning to all of Siberia and also became a focal point for early transport and communication infrastructure efforts that sought to tie the sprawling country together. Surrounded by unique natural beauty, environmentalism and close ties to nature also permeate the local culture.
All of Irkutsk's multifaceted heritage is reflected in the city's surprisingly large concentration of museums. Given that most only charge a dollar or two as an entrance fee, they are also maintaining Irkutsk's heritage as an educational center – particularly in educating the public about ecological issues. Watch for Irkutsk's "Night of the Museums" held annually each year in late May, during which museums stay open late, offer master classes, special tours and exhibitions, as well as lectures and more.
1. Art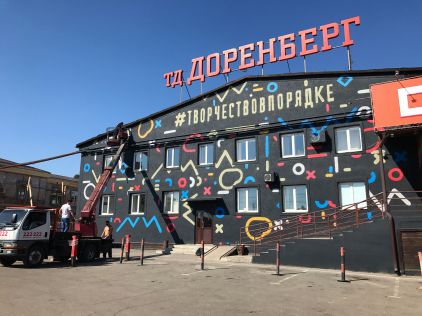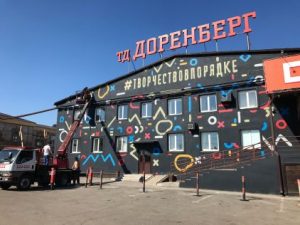 The Dorenberg Art Factory
Ul. Barrikad, 51
Originally founded at the turn of the 20th century as a brewery, the original Dorenberg Factory Complex was closed in 1985. It was reopened in 2017 as an urban revitalization project and creative cluster. Inside, you'll find art galleries, studios, performance spaces, park areas, cafes, as well as business incubators particularly focused on information technology and other "creative entrepreneurship."
The Irkutsk Regional Art Museum
There are two main branches of this main regional museum. The first, at the corner of Lenina and Sverdlova streets (Ul. Lenina, 5) features art ranging from ancient Mongolian to modern Russian, and is free for students on the last Wednesday of the month (and it's pretty cheap on all other days). The second location is The Siberian Art Branch (Karla Marksa, 23) features rotating exhibitions throughout the year, showcasing regional artists. There's also a permanent exhibition on Siberian icon painters.
Bronshtein's Gallery
Ul. Octyabrskoy Revolutcii, 3
The exhibition venue combines different areas of contemporary art in the same space: from experimental painting to performance art. Artists from all over Russia and other countries are featured and often their art is available for purchase. This center for Irkutsk's cultural life also features screenings and concerts as well as affordable local handicrafts for sale. 
DiaS Art Gallery
Ul, Sedova, 40
This gallery specializes in displaying the work of Siberian artists from the late 20th Century whose works are not often shown elsewhere. The gallery also runs a number of social and information programs to spread art through the Irkutsk community.
C. Rogalya City Exposition Center 
Ul. Kalturina, 3
This diverse exhibition space hosts applied, folk, and high art by well-known masters as well as local contemporary artists. This is a branch of the Museum of Irkutsk History.
2. History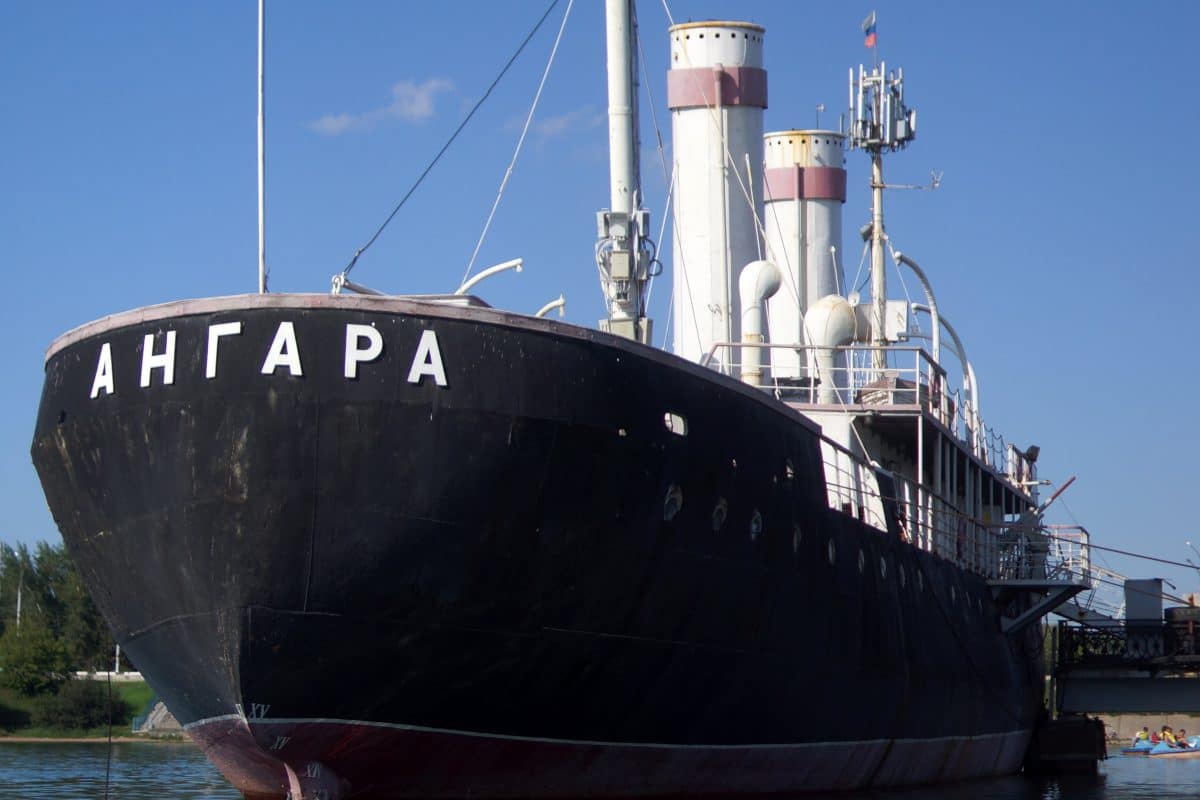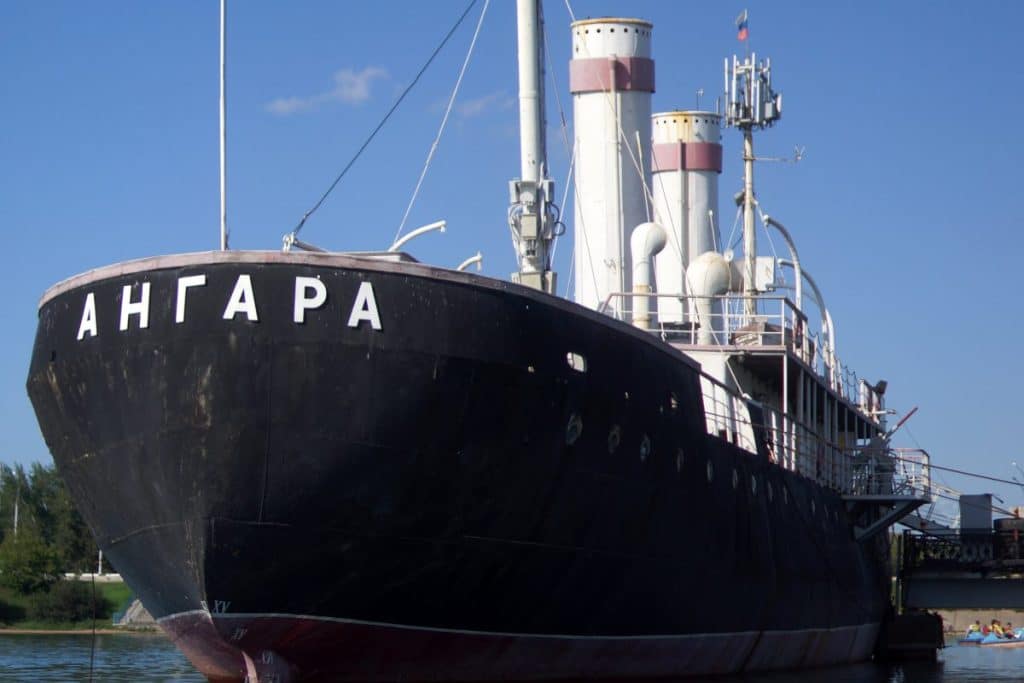 Irkutsk Prison Castle Museum
Ul. Barrikad, 63
Located on the territory of a pre-trial detention center, this small but unique museum looks at the history of imprisonment in the Irkutsk region. Visitors enter via an underground tunnel that was part of the original complex. Special attention is paid to the history of Admiral Alexander Kolchak, who was, for nearly two year's Russia's internationally recognized head of state during the Russian Civil War. He was then captured by the Red Army, held in the Prison Castle, and later executed nearby.
The City History Museum
Ul. Frank-Kamentskogo
This museum gives a round picture of the city's history through many decorated displays and models, including a section on older history of the region and the findings of past archeological digs.
History Branch of The Irkutsk Regional Museum
Ul. Karla Marksa, 2
Learn more about regional Siberian history through displays showing clothing and artifacts of the different native peoples in the Irkutsk area as well as from the Decembrists' first settlements. It also has a unique gift shop with Russian trinkets and natural stone jewelry.
The Irkutsk Museum of Retro Motorvehicles and Antiques
Ul. Podgornaya, 27
The centerpiece of this museum is a collection of over 40 soviet-built motorcycle models. Also on display are household items, dishes, furniture, musical instruments, and other common objects from the early and mid-20th Century, making this museum a wide look back at the area's social history.
The Icebreaker Angara Museum
Marshala Zhukova Prospekt, 36a.
This museum is actually the preserved, last-surviving Baikal icebreaker. It's also one of the oldest icebreakers in the world and has been sunk more times than any other ship in the world.
3. House and Estate Museums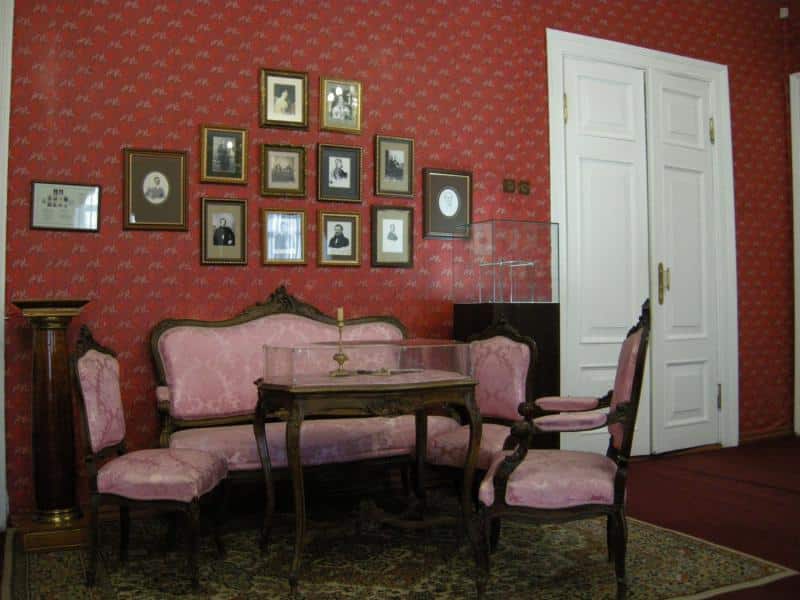 The Irkutsk Regional Historical and Memorial Museum of the Decembrists
This two-part museum consists of The Volkonsky House Museum (Per. Bolkonskogo, 10) and the Trubetskiy House Museum (Ul. Dzerzhinskogo, 64) which give a picture of what life in exile was like for two of the most famous families of Decembrists. The Decembrists are generally recognized as the group that developed Irkutsk into the economic and intellectual capital of Eastern Siberia.
Sukachev Estate Museum
Ul. Dekabr'skikh Sobytiy, 112б
This estate belonged to Vladimir Sukachev in late 19th and early 20th centuries. He was Irkutsk's mayor as well as a patron of the arts and the founder of what would become the Irkutsk Art Museum. Today, his estate has been turned into an museum/park complex that includes an art gallery, a winter garden, and the main house as well as outlying servants' quarters, stables, guest house, gazebo, and landscaped grounds. Feel free to roam around and soak in the history.
Valentin Rasputin Museum 
Ul. Sverdlova, 20
Valentin Rasputin was a great Russian writer who was born in the Irkutsk Region and lived most of his life there. His work often concerns characters trying to preserve traditional ways of life and characters lost in modern urbanity. Questions of ethics and spirituality run deep in his work, as does a love of nature, all common motifs of artists and writers of Siberia. This museum is also quite new, having only been opened in 2017. Although not properly a house museum (Rasputin didn't live here), the museum functions much like a house museum, being fully dedicated to the writer's life and work.
Taltsy Museum of Architecture and Ethnography
This open-air museum is located just 40 minutes outside of Irkutsk; you can get there by marshrutka. It features wooden farmhouses, churches and school buildings from the 17th to 20th centuries in Siberia, as well as two different types of yurts from Eastern and Western Buryats.
4. Science and Technology

A short video on the science of Lake Baikal!
Baikal Interactive Center
Ul. Lermontova, 140
This is a modern, hands-on scientific museum. Here you can generate your own electricity by pedaling a special bike, learn how wind generators and solar power works. Exhibits cover how to save water, heat, and electricity in daily living and generally discuss the possibilities of a green economy and sustainable development.
Irkutsk Planetarium
Ul. Sedova, 30
The museum complex features a planetarium, observatory, and "Noosphere" multi-media museum. The noosphere is a theoretical construct highly associated with Russian scientist Vladimir Vernadsky who argued that consciousness and human creativity represented a third stage in the Earth's evolution. Because these relatively new forces are able to fundamentally change the properties of the previous two: geology (the "geosphere") and biology (the "biosphere"), they must be understood as science of their own but can also be understood as a collective force, much like the first two. The museum offers weekly film showings, lectures, and concerts.
The Irkutsk Landfill Museum
5k Aleksandrovskogo Trakta
Perhaps only in Irkutsk, a city of pronounced ecological consciousness, would someone think to turn a working landfill into a scientific, museum, and cultural center. It features exhibitions on trash collection, various art installations made from trash, and old common objects from everyday life. Perhaps most of all, though, the museum allows one to see what "thrown away" looks like, smells like, and that, with some creative ingenuity, old items can be repurposed to all sorts of efforts.
Museum of the Irkutsk Switching Station
Ul. Akademika Obraztsova, 30
This museum essentially covers Irkutsk's transport connections to the rest of Russia, starting with the construction in 1894 of the Siberian State Road through the locomotive era. They have a great collection of trains on display.
Museum of Siberian Communications in Irkutsk
Ul. Sverdlova, 37
More than 5000 exhibits are here dedicated to presenting, in layman's terms, how Irkutsk has kept in contact with the rest of Russia and the world. This includes via post, telegraph, telephone, radio communications, and television. On display are the technologies, how they work as well as how they were introduced to Siberia by various organizations.
The Irkutsk Firefighting Technology Museum
Ul. Timiryazeva, 33
When your city has traditionally been built mostly of wood and is surrounded by forest, firefighting is obviously an important part of life. The city fire department hosts a museum that features three expositions: to the history of the fire department of Irkutsk and the region, to that of the East Siberia Region, and to firefighting equipment and technology.
The Nature Branch of the Irkutsk Regional Museum
Karla Marksa, 11
This small museum covers a lot about the environment, native species (both current and extinct), and local geology. Highly recommended for those studying nature and ecology.
Limnological Museum
Akademicheska, 1a (in Listvyanka, just outside of Irkutsk)
This museum is specifically devoted to Lake Baikal—and you can see live nerps (нерпы, Baikal seals) and omul.
The Irkutsk State Mineralogical Museum
Ul. Lermontova, 83 korpus E
This museum displays breathtaking mineral and gemstone displays, including stones that are found only in Siberia. They have several gift shop windows that sell natural stone jewelry.
Dorenburg Art Factory is housed in a former beer factory in buildings that date back to 1890. Rotating exhibitions are often environmentally themed, showcasing how important the topic is for the city, and range from photography to modern art. Community events are also often held there. Read a full review on this site here. If you'd like a more clasical art experince, check out the Sukacheva Irkutsk Region Art Museum at the corner of Lenina and Sverdlova streets to find art ranging from ancient Mongolian to modern Russian. It's free for students on the last Wednesday of the month (and it's pretty cheap on all other days). The Siberian Art Branch of the Art Museum (Карла Маркса, 23) features rotating exhibitions throughout the year, showcasing regional artists. There's also a permanent exhibition on Siberian icon painters.
130 Kvartal
This area was settled at the beginning of the 18th century. By the mid-2000's, however, many of the old structures were abandoned and dilapidated. In 2008, for the 350th anniversary of Irkutsk, the city created named the 130th quarter a "special historical zone" and began a large urban revitalization project. The area was provided with paved promenades, beautiful historic manors, museums, restaurants, and other infrastructure. While somewhat controversial (many structures were pulled down and rebuilt rather than restored and some new structures are not built entirely to historical specifications), the project has been successful and creating a cultured, attractive city quarter popular with tourists and locals. Locally, it is often referred to "Irktuska Sloboda" – with "sloboda" being an older Russian word for "quarter" or "large, developed village."