In the last few years, coffee culture has exploded across Russia, with new, local coffee shops popping up everywhere from Moscow to Vladivostok. However, perhaps the hippest and most intellectual take on coffee culture can be found in St. Petersburg, a city that stands apart in its reverence for art and culture. Here are ten unique coffee shops and cafes you should visit in St Petersburg!
1. Stray Dog
Address: Ital'yanskaya ulitsa, 4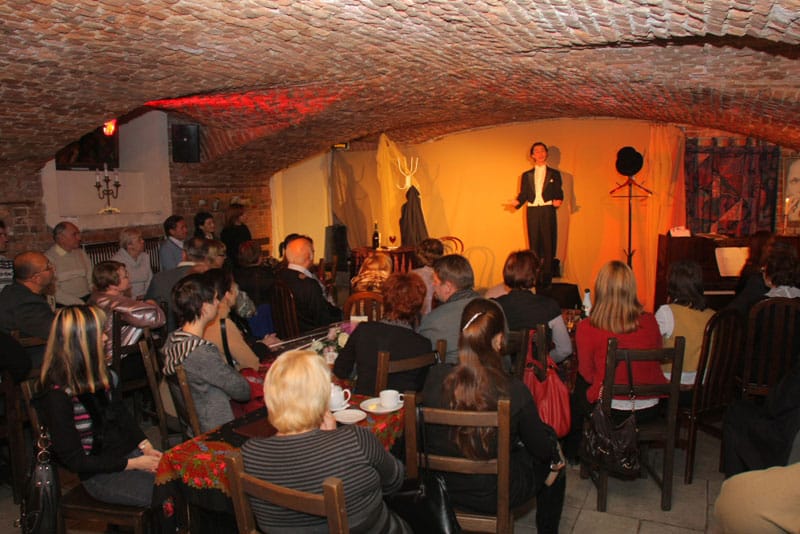 Бродячая собака (Stray Dog) is a café in St Petersburg that first operated between 1911 and 1915. It was the first cabaret in Russia to focus on nightly literature readings and art exhibitions and became a center of cultural life in the Silver Age. In its "heyday" it was frequented by Anna Akhmatova, Vladimir Mayakovsky, and Alexei Tolstoy – among others. The café reopened in 2001 at the historical site and is bringing back its tradition of art exhibitions and readings. You can also join a tour of the historic building and, of course, eat there if you'd like too.
2. Sokol Coffee
Address: Volynsky ulitsa, 4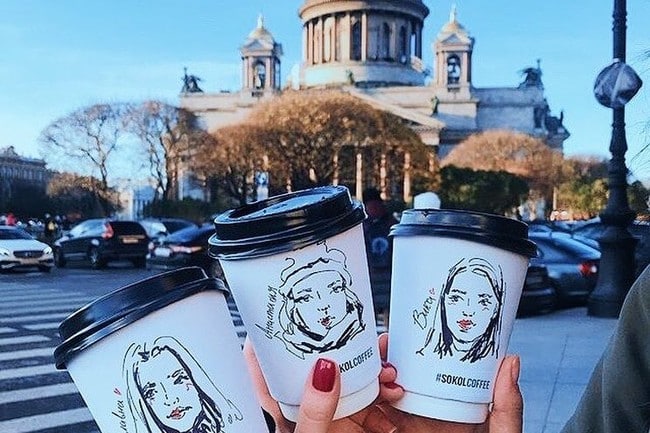 Сокол Кофе (Sokol Coffee) claims to be the first coffee shop in the world to provide clients with their portraits drawn on their cups. After ordering a drink you only have to wait 1-2 minutes for your order to be completed and, in the meantime, an artist draws your portrait. This coffee shop also offers the unique opportunity to have your portrait painted temporarily on their wall – many use this to promote their social media pages. The name, by the way, translates to "Eagle Coffee."
3. Zoom Café
Address: Gorokhovaya ulitsa, 22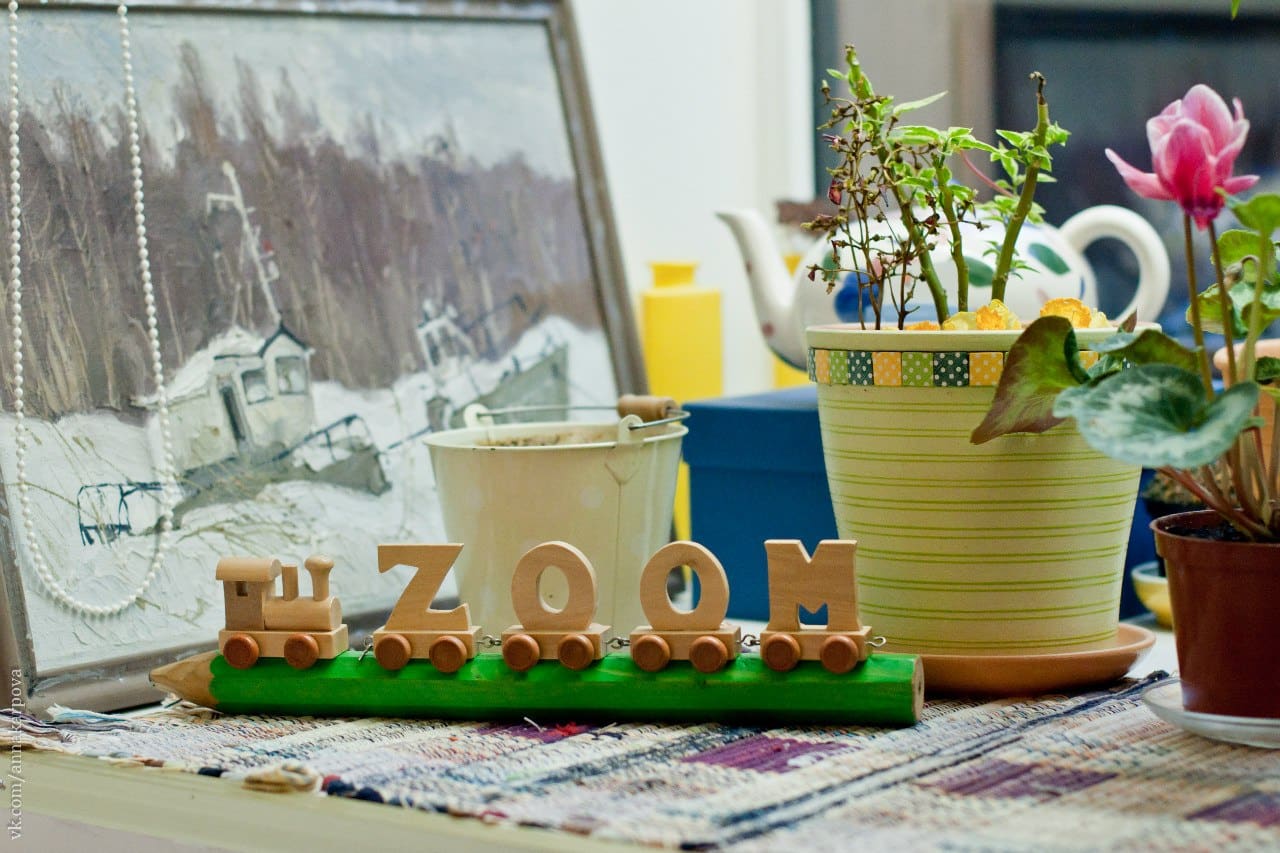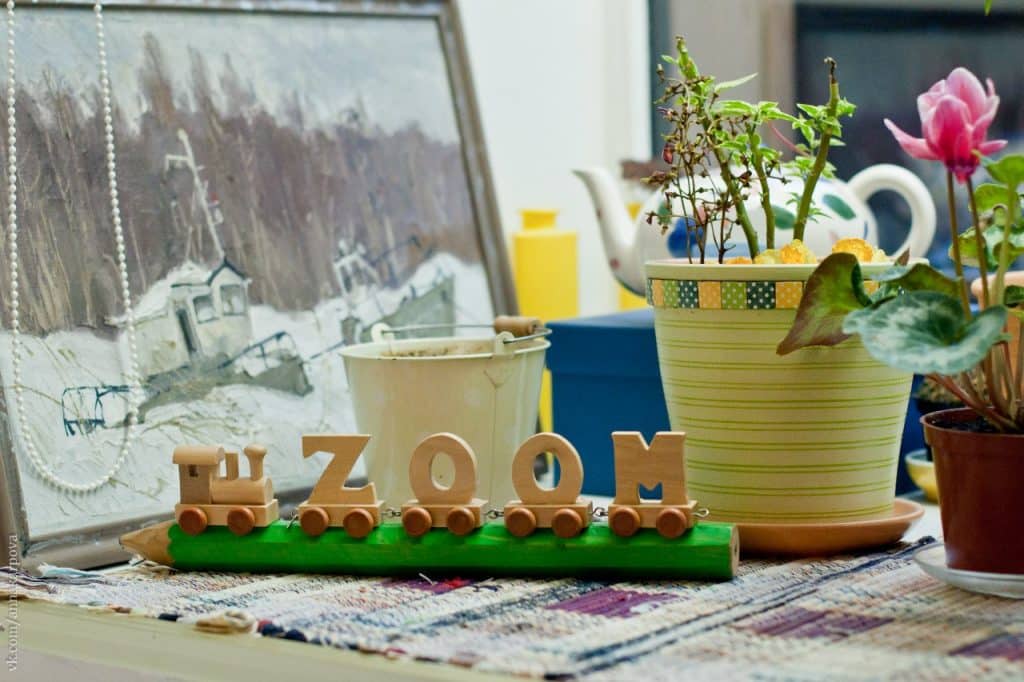 Zoom Café surrounds you with stuffed animals, board games, books, and comfy sofas. Zoom creates its own posters and periodicals to let its community know about the latest urban events in arts and culture happening in the city and itself features monthly exhibitions by artists from around St Petersburg.
4. Dead Poets Bar
Address: Zhukovskogo, 12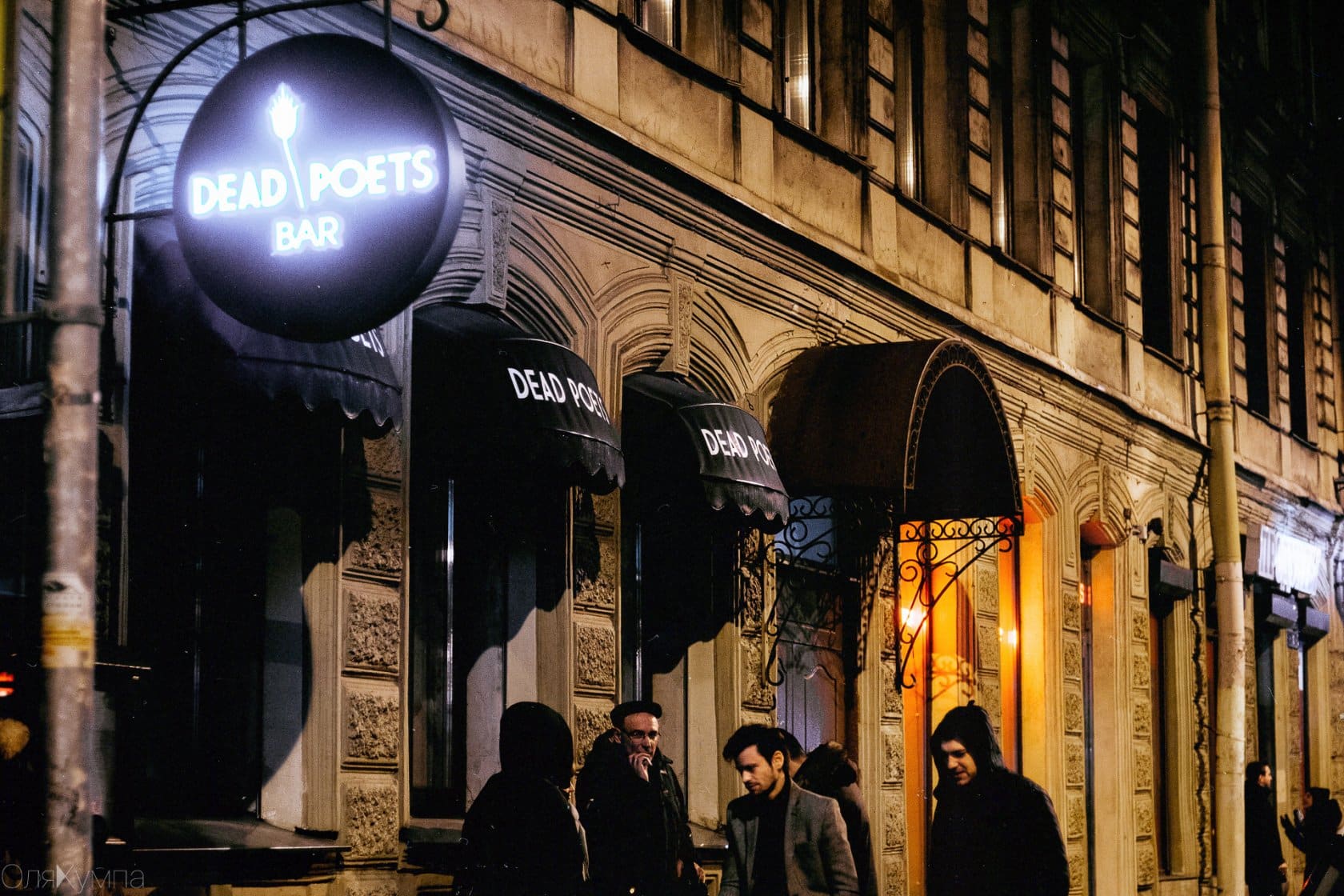 Dead Poets Bar is a café by day and a bar by night. This trendy hotbed for offers its mostly young adult crowd relaxing music with either a coffee or a cocktail. It also hosts a wide variety of educational events including but not limited to: academic lectures, literary readings, and public discussions. Although most are in Russian, some are also offered in English.
5. Books and Coffee
Gargarinskaya ulitsa, 20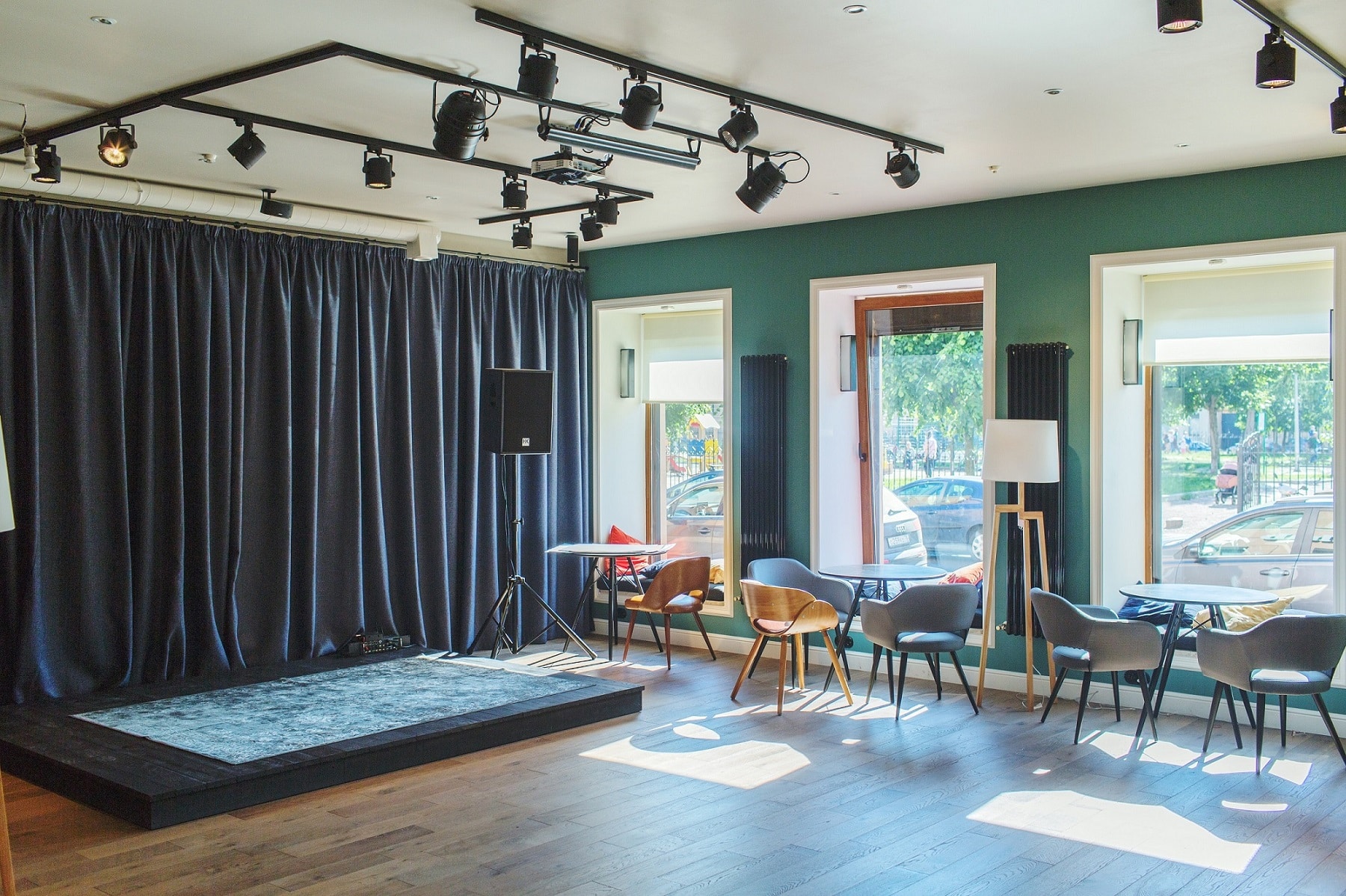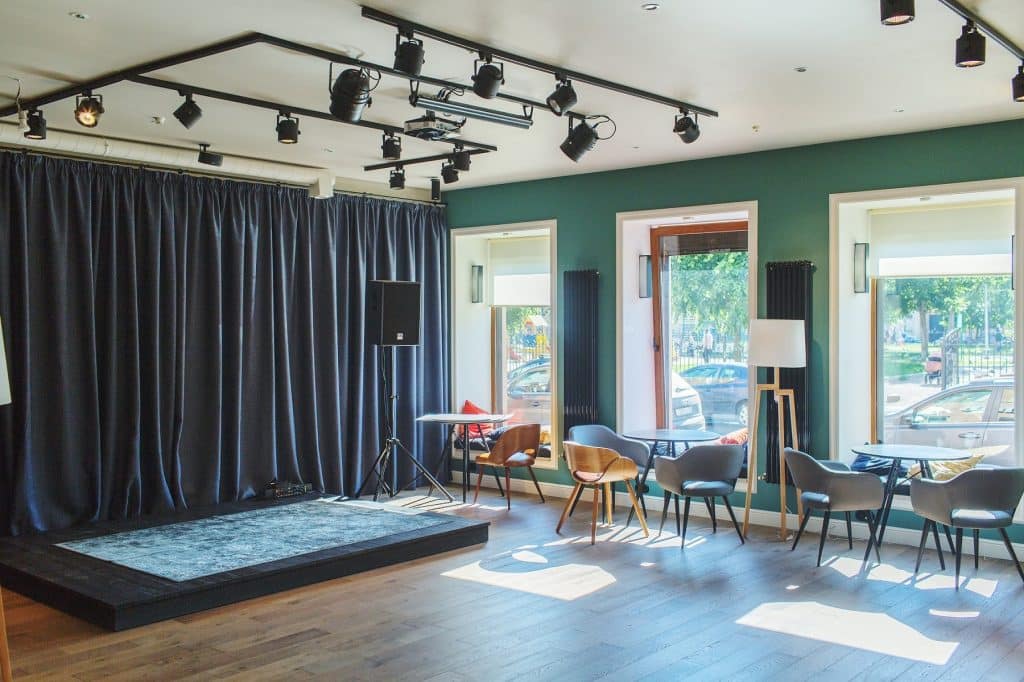 Книги и Кофе (Books and Coffee) was created by the well-known St Petersburg author, Alexander Zhitinsky and later taken over by his daughter Sasha. The café combines the functions of a coffee shop, bookstore, concert hall, and intellectual space. Literary readings and book club meetings are held within the café's walls.
6. Meet Joe
Address: Liteiny ulitsa, 57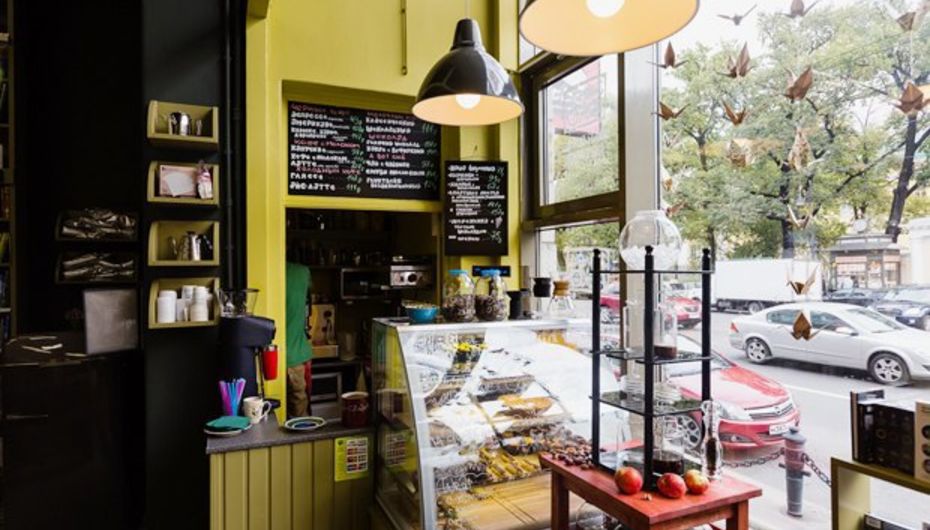 Знакомьтесь, Джо (Meet Joe) is inside a bookstore called Подписные издания (Subscriptions), a family-run bookstore that was established in 1926 that focuses on intellectual, philosophical, historical, and educational literature. Thus, here you can enjoy a delicious cup of coffee while reading your favorite book or attending a variety of literary lectures as well as novel and poetry readings. The shop has hosted many famous Russian authors, illustrators, journalists, and critics such as Alexei Ivanov and Guzel Yakhina.
7. Anticafé O'len
Address: Sredny ulitsa, 36/40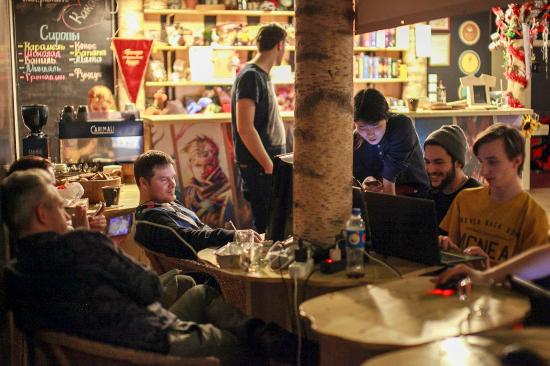 Антикафе О'лень! (Anticafé O'len) is an anticafé where you pay two rubles per minute instead of paying per beverage you drink. This particular café prides itself "protecting the nobility of laziness." This is not so crazy, of course, as many studies have shown that allowing the brain "downtime" is essential to maintaining healthy and creative brain function. The cafés name is a play on words as "olen" is "deer" in Russian (thus, their logo is a deer). However, "len" is "laziness" and thus the name is actually "Oh Laziness!" So, while you're being lazy, spend time by yourself with your coffee or watch a live performance by a musician, actor, or writer. You can also rent the stage here if you feel like doing something creative – or just make use of the onsite cinema, game room, library, or various board games that are all yours for you two rubles per minute.
8. Cats' Republic
Address: Yakubovich ulitsa, 10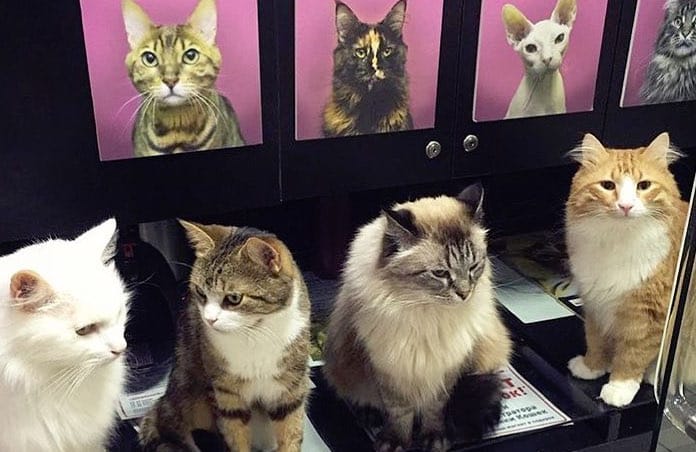 Республика кошек (Cats' Republic) hosts 25 cats of 17 different breeds. Originally, the café aimed to be a creative space for people in St Petersburg who love cats and to dually operate as an alternative cat shelter for stray cats. Its philosophy and purpose has grown, however, to campaigning against "problems regarding homeless animals and the inhumane attitude towards these animals" Its business has also grown, with a second location now opened as well as a new "cat museum" at a third location. It's so popular among locals and tourists alike that you are encouraged to book your space in advance through their website or at the café.
9. Surf Coffee
Address: various, but see the large location at New Holland Island, the "Bottle" building, 1st floor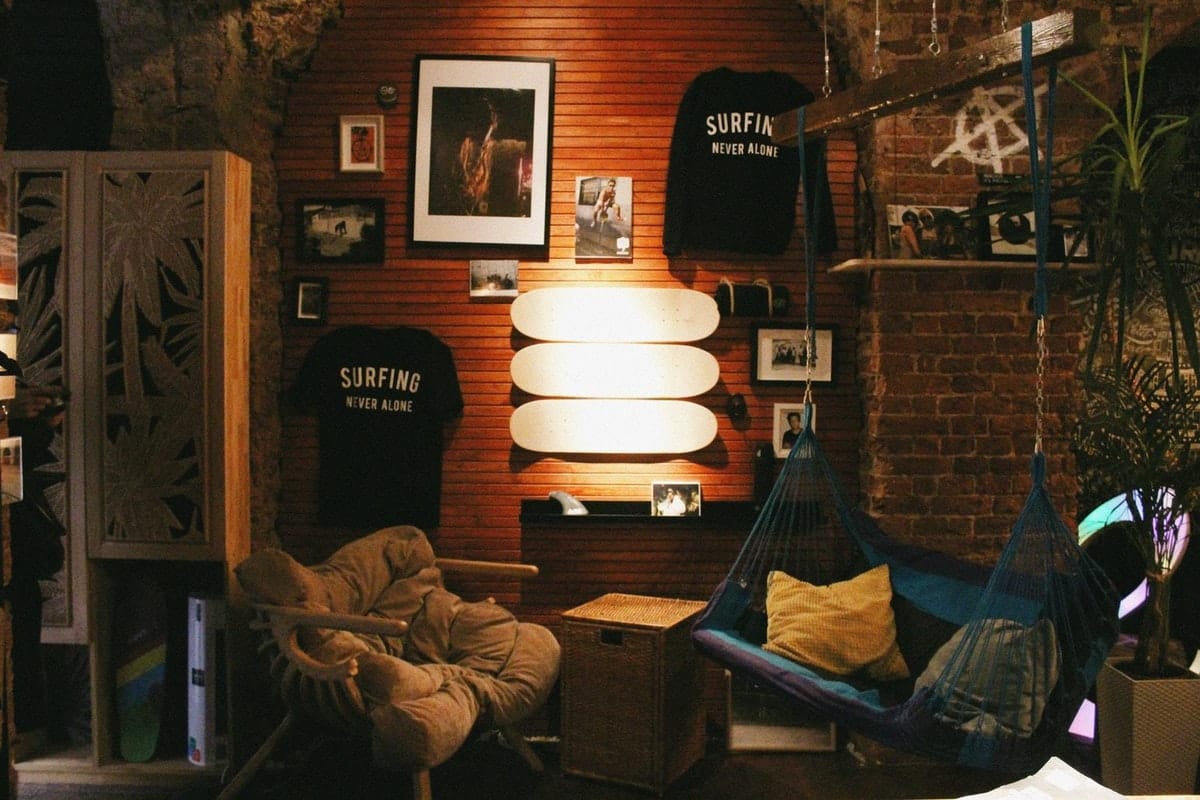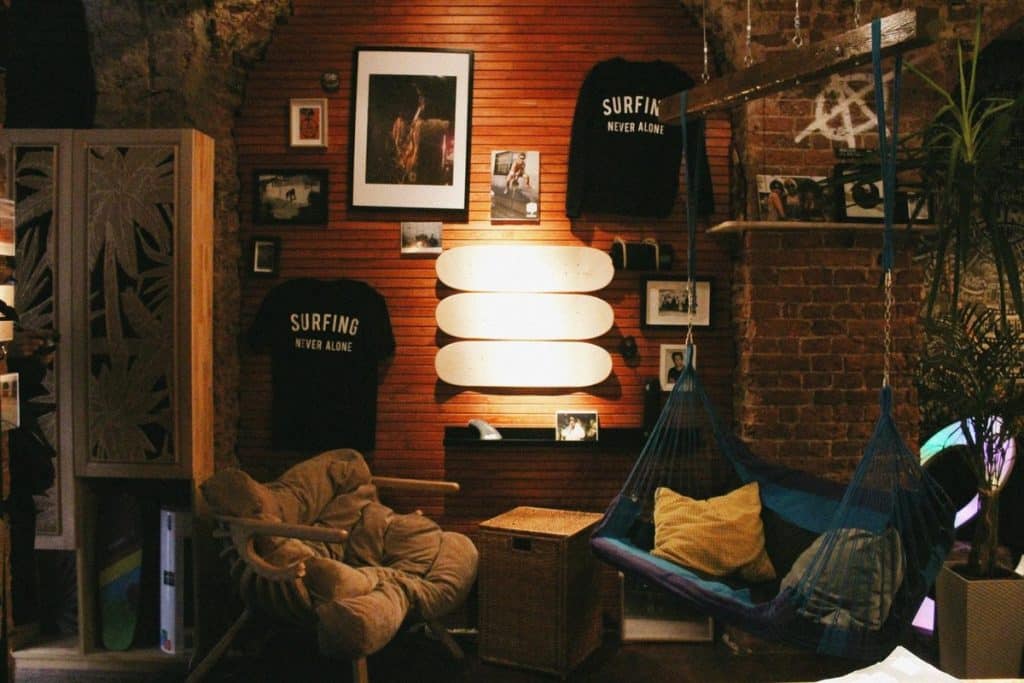 Surf Coffee is a place for rebellious youth interested in art and innovation. This new Russian coffee chain has rapidly expanded across 21 Russian cities, billing itself as a place to "reimagine culturally relevant lifestyle, products, architecture and music." Each coffee shop is decorated with bright colors, surfboards, and comfortable sofas. The idea is to appeal to a youthful crowd interested in American surf and skater culture.
In St Petersburg Surf Coffee shops also host a variety of events including movie nights, dance performances, and concerts. Any American should stop in to see how this culture is perceived and interpreted by Russians.
10. Forrest Café
Address: Ligovsky ulitsa, 270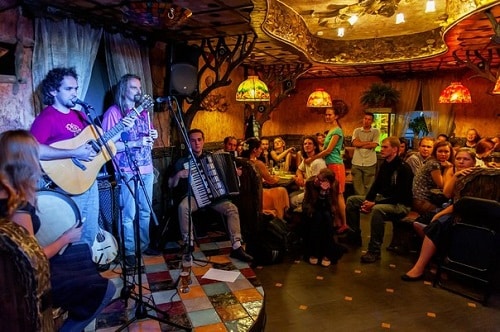 Forrest Café was established to be a fairy-tale land for adults. The building is literally decorated like a forest with large trees and a green and brown colour scheme. The design is meant to evoke the feeling of a densely packed forest like those described in Russian folk tales and to help the visitor return to the joyful and carefree times of childhood. It also hosts various concerts and a variety of art events.