New Holland / Новая Голландия
Embankment of the Admiralteskiy Canal, 2
Metro Admiralteskaya
Open daily from 9 a.m. to 11 p.m.
After returning from his travels abroad to Holland and a stint studying shipbuilding there, Peter the Great decided to establish a little bit of Holland in his own country. Conceived as a military port and a storage space for lumber used in Peter's navy shipbuilding program, "New Holland" was a man-made island completed in the 1730s, though it was officially founded in 1719.  In its time,  the 19 acre island – now listed as one of the Russian Federation's cultural heritage sites —  has also served countless other purposes. Its Dutch-inspired red brick architecture reveals the inspiration Peter took from his travels, and several prominent architects had a hand in designing and developing other structures on the island, surrounded by the Moika River and Kryukov Canals.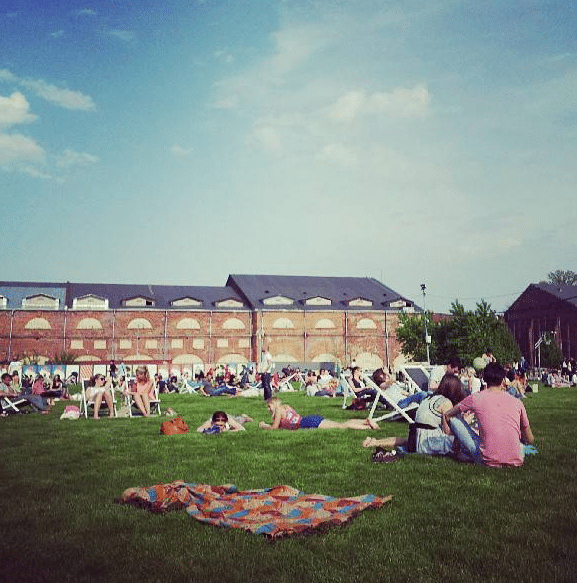 After Peter's time, the focus of this island became less about maritime innovation and turned to housing inmates. In 1828, after the Decembrist Uprising, Petersburg city officials initiated the construction of new naval prisons. The prisons were constructed within the next few years, though in their early years initially served as housing for military men, the national gymnastics team, and hospital patients. Other structures of New Holland later served as research areas, including a laboratory in which the Russian scientist Dimitri Mendeleev experimented with smokeless gunpowder. New Holland has also been the site of water tanks for use in testing submarines and ships, another initiative of Mendeleev.
It was also at New Holland where, in the beginning of the 20th century, the Russian navy built a radio transmitter, which would be used in 1917 by Vladimir Lenin to announce the beginning of the Russian Revolution. It would be of continued use during the revolution, broadcasting reports from party congresses and telegrams from Lenin himself.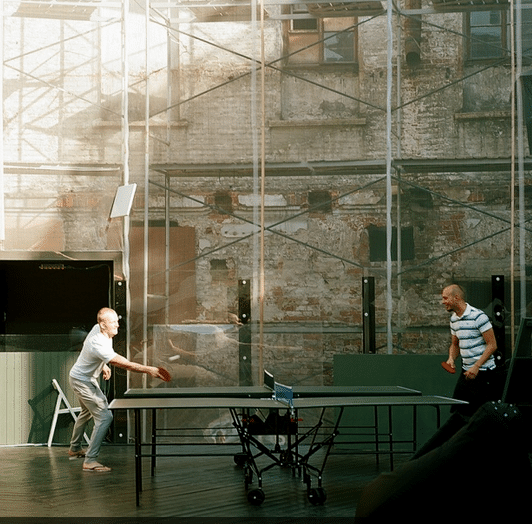 Because of its military and scientific value, New Holland was closed to the public the first some 250 years of its existence. A transition to open the beautiful space to the public started in 2004, when the formerly Navy-owned territory was given over to the city, and a revitalization attempt began. After a false start in 2006, a competition was held in 2010 to find architects and developers to make an even newer New Holland. This new development has been overseen largely by the Iris Foundation, a non-profit organization founded in 2008 advocating contemporary art and culture. Already known for its first big project, the Garage Center for Contemporary Culture in Moscow, the Iris Foundation is turning its sights on Russia's other capital.
Since 2011, a series of summer cultural events have kicked off on this once secretive and closed island. These annual months-long events called "Summer in New Holland" provide a number of different cultural and creative activities. A main attraction of the island is a lush green park where locals and tourists alike come to sunbathe, picnic, and play. At New Holland, free recreation is provided with the help of table tennis courts, skate ramps, a children's play area, and occasional fitness classes. A stage is set up for concerts, and a bonfire pit surrounded by benches is available for public use. There is a free book exchange —  where visitors are encouraged to take any book as well as to donate – and a bookstore specializing in books on creative topics such as photography and architecture. An art gallery with a rotating collection is also on site, with plans to incorporate works of both established and local artists in a variety of media. Pop-up restaurants cycle throughout the week, including scaled-down versions of mainstay Petersburg restaurants. On weekends, visitors can patron a farmer's market that sells local produce and handmade crafts.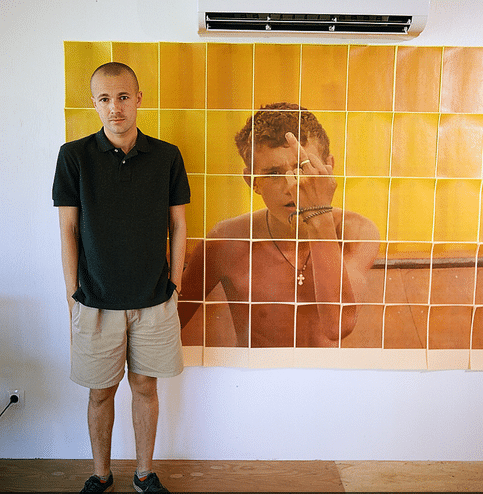 This $12 billion urban renewal project aiming to facilitate civic engagement with arts and culture, bridging a gap between the old St. Petersburg and its classical architecture and an emerging modern society. In an interview with the St. Petersburg Times, Marina Barber, General Director of the New Holland revitalization project, said she hopes that the island will draw a youthful, modern crowd by appealing to a wide variety of cultural tastes. The objective is to create a "hub of art and education, which is also a place for technology and creative start-ups." To facilitate this, New Holland also offers a small office space center with pay-as-you-go Wi-Fi access and computer resources provided by Microsoft.
In an interview with the Financial Times, Dasha Zhukova, founder of the Iris Foundation, said, "St. Petersburg lives in the past in terms of art and architecture. I hope New Holland will be a bridge to the new in the best way possible."
Like the two years before it, the 2013 summer season at New Holland commenced on May 18, opening the doors to the public for a summer season of art, culture, and civic programs. The season will last through mid-September, when New Holland will close to the public again until next summer in order to allow for further restoration of the island. It is set to stay open for good sometime in 2017.