One of my hobbies has long been spending time in the outdoors. I love almost everything involving mountains, hills, forests, or trails. One of my friends from Vladivostok who also shares these interests invited me to a film festival celebrating the adventures of the local community. Naturally, I accepted his invitation to the 11th Vladivostok Travel Film Festival: Я Шагаю По Земле, or "I Stride About the Earth."
The festival opened with a gallery of photos taken by various members of the adventuring community in Vladivostok. Pictures ranged from the steppes of Mongolia to the Altai Range in southern Siberia to right at home in the Primorye region. Of course, gorgeous landscape shots made up the majority of the gallery, but there were also some good examples of flora macro photography and some fauna interspersed with event photography of competitive running and mountain biking events.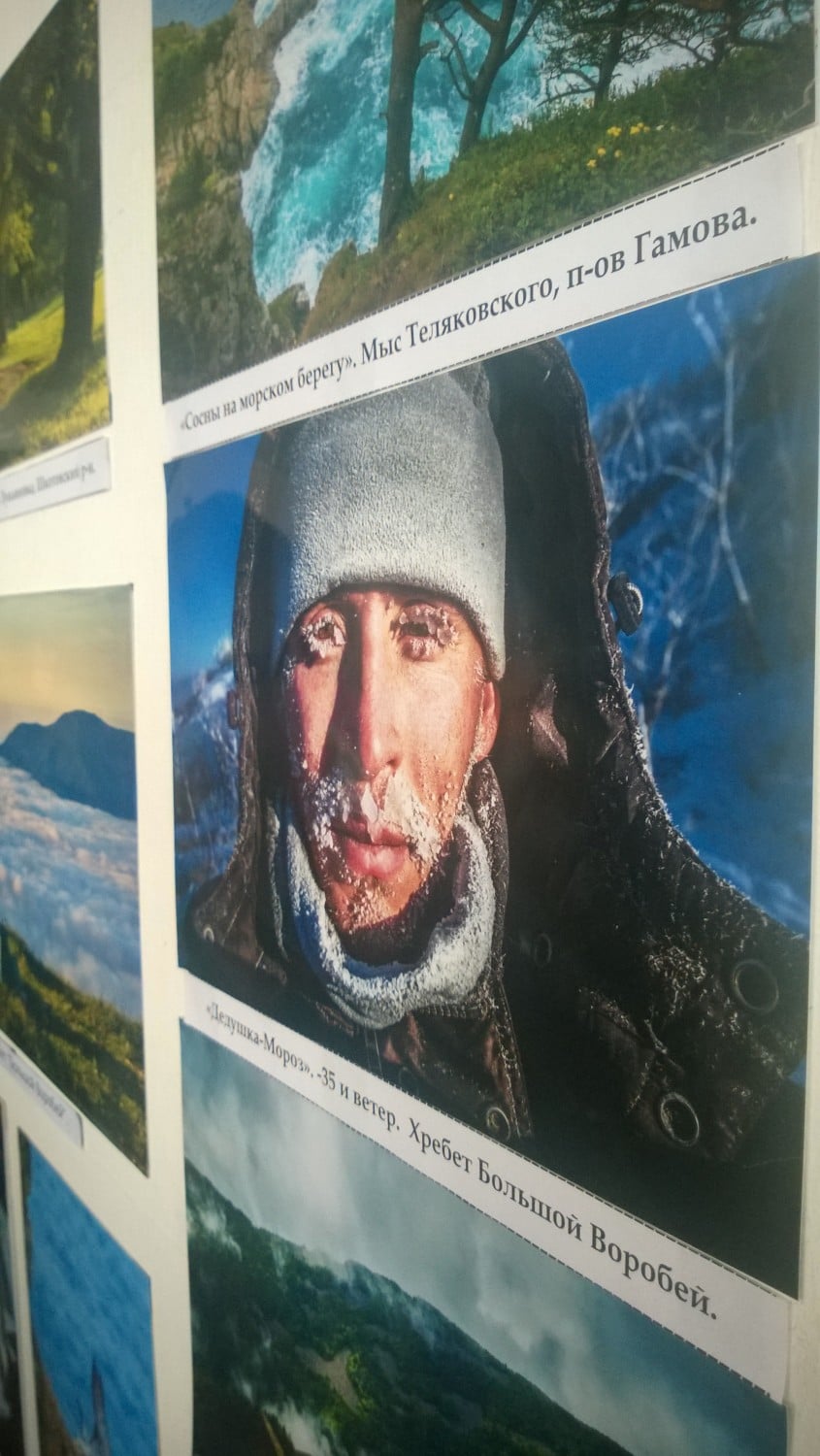 After some time spent looking through all of the pictures, we made our way to the main theater for the film portion of the film festival. The quality of the videos was not exactly professional, but they remained enjoyable. One showcased a local watersports group with a kayak competition. It started normally enough with a kayak race, but once the serious part had finished, the fun began. The film showcased curious looking makeshift rafts along with a ramp constructed to launch kayakers into the river. Both offered most humorous results.
Other videos followed some of the more adventurous hiking clubs on their alpine expeditions into the snowy Primorye mountains. They showed snowboarding and some mixed ice and rock climbing excursions, which offered a cool glimpse into the rigors and rewards of those particular activities.
Probably the main thought that struck me about this event was the close sense of community within this group. Although there were well over 100 people in attendance, everyone seemed to know each other and people constantly hopped between circles of conversation. It had the atmosphere of a family event. Even in my short time in Vladivostok, I ran into a few people that I had met from previous local excursions. All of these people simply share a love of the outdoors, from those enjoying a simple weekend trip on the Russian Island to those hardcore alpinists and ultramarathon runners who seek to push themselves to the limit.
It's been a great group of people to be among thus far, and I'm looking forward to more adventures ahead!